Cruelty animal was done by a woman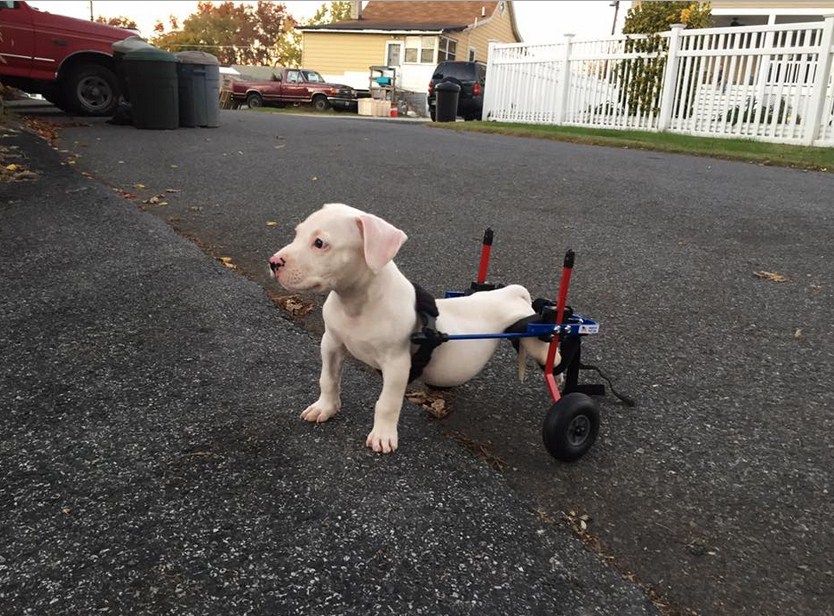 A Wood County woman is facing animal cruelty charges related to the abuse of a pit bull puppy named Casper. Tammara Briggs, 28, of Mineral Wells, was arrested by Wood County sheriff's deputies and charged with cruelty animal.
Casper was found thanks to a tip from a friend of the owner, and on Monday the Humane Society stepped in to care for him, and took him immediately to the veterinarian. Pitties and Purrs stepped up to save this babies' life and now we need your help. Your purchase today can help save baby Casper's life.
The x-ray and MRI showed Casper's owner fractured his spine and broke his ribs. Doctors do not expect him to recovery. He will never walk again and he has no control over his bladder or bowels.
Michelle Earl, executive director for the Humane Society of Parkersburg, was devastated when she saw what happened to the young puppy.
"We plan to be very involved with the prosecution of this," Earl said. "To take care of Casper and see how helpless he is now because of somebody inflicting trauma to him is just senseless, and we want people to know that we're not going to tolerate it. We are going to press charges and we are going to try to execute to the fullest extent to the law the punishment that we can give to people."
UPDATE:

Casper has a new name to match his new lease on life! Meet Trotter! How adorable is that! We have more good news. Trotter was able to get the wheelchair he needed to walk again. I am beyond happy…. Happy tears of joy streaming down my face for this victim of abuse. His abuser will face animal abuse charges in court. We still needs your support! Our fight isn't over yet! His recovery will still take some time.
Source: hendrickboards
Should we do cruelty with animal? What do you think?
Comments
comments