A stray cat left her kittens to a couple one winter, and came back this week during a heavy snow storm.
This time, she wanted help for herself.

Renee Becerra
Last winter, Renee Becerra from New York woke up to find a stray cat outside her window, but she wasn't alone. Turned out, the cat had brought her kittens with her. The mom was very skittish and would run away if approached.
Renee, a dedicated caregiver to the neighborhood cats, came up with a plan to help them as the weather was reaching incredibly low temperatures.
"It took a while to figure out what was the best thing to do for all of them since she was obviously around and providing them care, but it was bitterly cold outside," Renee told Love Meow.
She built a winter shelter supplied with food, and later confirmed that the cat mom had started using it and brought her kittens there to escape the cold.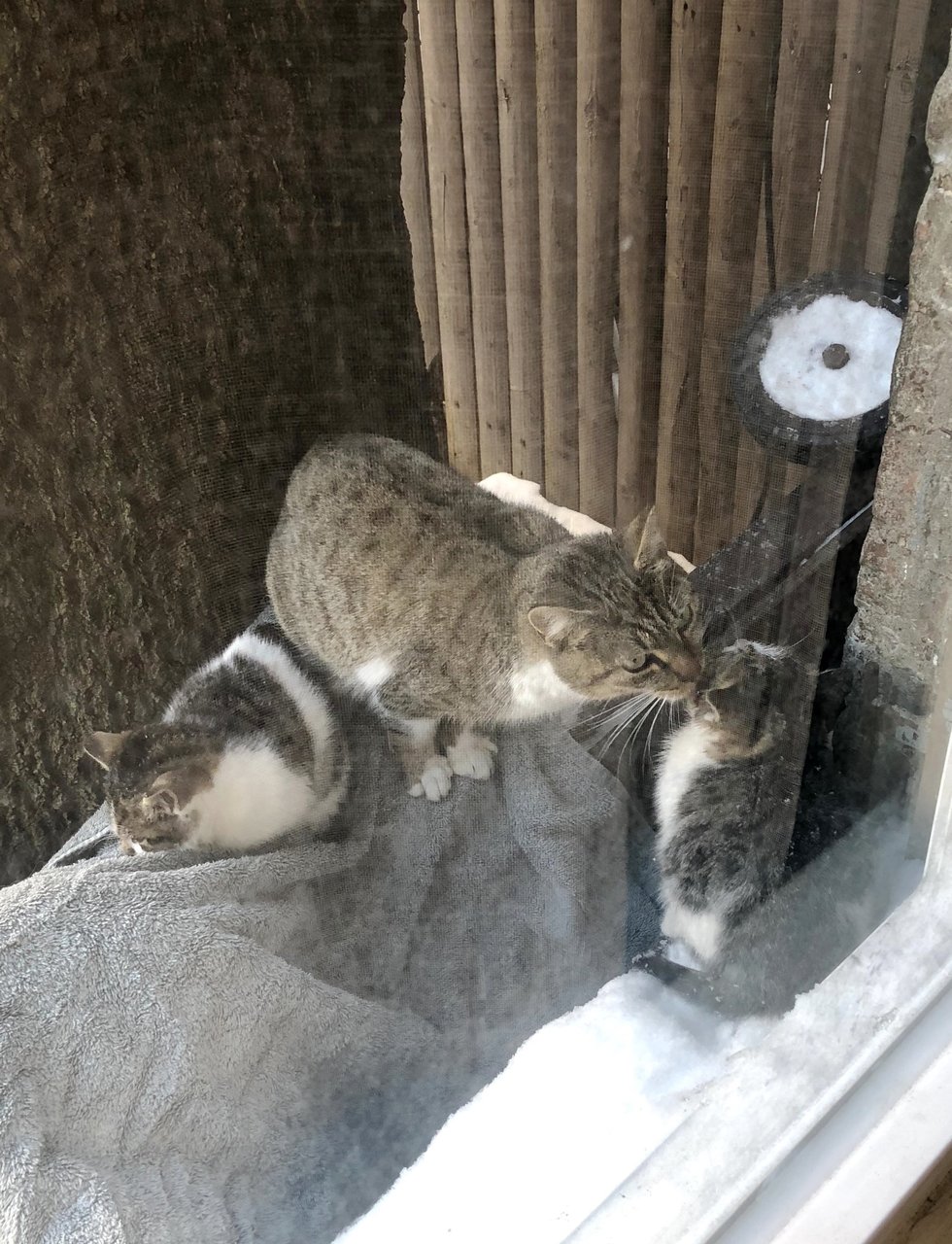 Renee Becerra
Sadly, one of the kittens didn't make it. Renee and her fiancé, Nathaniel Styer, immediately gathered supplies, hoping to get them out of the winter cold.
"The cat mom disappeared before we could trap her, but we were able to successfully capture the kittens," Renee told Love Meow.
They fostered the feline siblings for about two months until the ASPCA could find them their forever home.
(Scroll down for video)

Renee Becerra
As Renee continued to care for the community cats and started working on TNR (trap-neuter-return) projects, she always hoped that someday the cat mom would return. "She reappeared at our window sometime in the fall but it wasn't until this week that we were able to bring her inside."
Three days ago, New York was hit by a severe snow squall where the outside condition was unbearably rough. Nathaniel heard some commotion by his window.
Lo and behold, a familiar face showed up – it was the cat mom, who brought the couple her kittens — she came back, and she wanted help.

Nathaniel Styer
One of her ears is tipped, which indicates that she has been trapped and spayed. "Obviously someone has helped her out before," Nathaniel said.
The tabby cat, whom they named Chunk Chunk, showed up at the window, rubbing and scratching the screen, as if to plea to be let in.
Comments
comments