Who doesn't appreciate the smell and the mouth-watering taste of freshly baked cinnamon rolls? I guess everyone simply loves them as this recipe became America's second favorite, with the piealways on the top of the list.  Well, this is why the cutest puppy born named Cinnamon whose story we've stumbled upon just recently caught the attention of people from across the country.
Puppy Born
If you wonder why this cutie pie got this name, just wait until you take a look at the way she looks. Her tiny ears are rolled as cinnamon rolls and that has to be the most unique feature of a little puppy ever.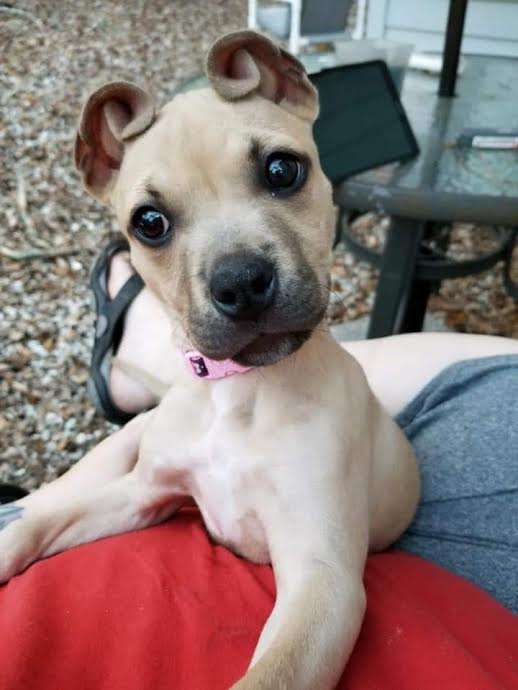 This is Cinnamon's rescue story
A passerby who believed the litter of puppies needed help quickly contacted the Pit Sisters rescue organization. Their goal is finding homes to dogs who are on the euthanasia list and to those who have spent way too much time at the shelter.
Jen Dean, the president of the rescue organization was the first one to spot the unusual looking dog. As the rest of the pups looked just normal, Cinnamon's ears were all rolled up.
The woman somehow knew that this puppy will be one of the most special dogs they have ever rescued. She also knew people will quickly fall in love with her because besides her uncommon features, she had a very sweet and vibrant personality, as well as sparkling eyes.
Jen even said how photos don't do Cinnamon a favor, as she is way sweeter in person.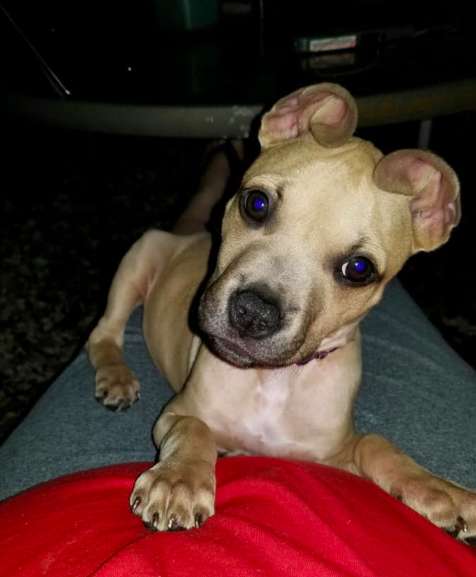 No one really knows how the litter of puppies ended on the street.
However, everyone suspects how they were probably ditched by a neglectful owner.
Thankfully, no matter the harsh starts they had in life, Cinnamon and her siblings are now doing great. The staff feed them, gave them a bath, and provided them with meds for their infections.
Thanks to all the love and kindness they received both by the volunteers and the vets, the puppies were able to shine and show their bubbly personalities.
Comments
comments