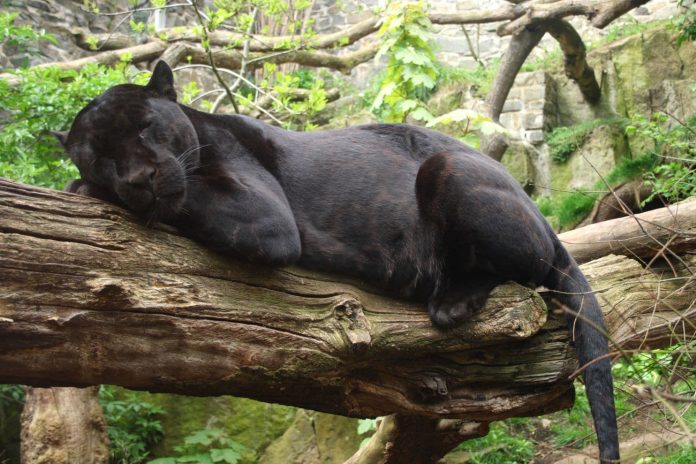 What some individuals are ready to do all for the sake of taking an appealing selfie for their Facebook profile picture can only be described as outrageous.
One woman was attacked by a jaguar at the Wildlife World Zoo in Arizona after she climbed the animal's cage in order to take a picture with it. Shawn Gilleland, the Rural Metro Fire Department spokesman told The Washington Post how the lady who was in her 30's shocked the zoo visitors as she tried getting over the barrier. Getting so close to a caged wild animal speaks disaster, and that's exactly what happened. The jaguar reached out and grabbed the woman's arm with her strong paws causing a laceration.
Luckily, the wounds she got weren't life-threatening and she was lucky how her silly action didn't result in more severe consequences.
Zoo's officials say how the animal wasn't outside the enclosure at any time, which means non of this would have taken place if the injured woman wouldn't approach that close.
"Please understand why barriers are put in place," officials tweeted. "Sending prayers to the family tonight."
Visitors who happened to witness the incident say how they heard the woman screaming and that's when people ran to help her. One of them, Adam Wilkerson, told AZFamily.com:
"My mom runs up and takes her water bottle and shoves it through the cage near where the jaguar is, and the jaguar goes to let go of the girl to take the water bottle, and the claw just catches this girl's sweater," he told the news organization. "So at that point, I see that it's no longer attached to the girl's actual arm, only on her sweater, so I grab the girl on her torso, and I pull her back."
The zoo owner, Mickey Ollson, says how a similar incident involving the same jaguar took place a year back when another visitor tried climbing the barrier.
"There's no way to fix people crossing barriers," Ollson told the news organization. "That happens occasionally. And we put substantial barriers there, and if people cross them, they can get in trouble."
Comments
comments