This is the story of skinny dogs Sazzle and Legs. When Sazzle and his pal Leggs were taken away from the hands of their neglectful owners, they were emaciated and in need of water and food. Nobody knew how long these two dogs hadn't eaten properly, as their ribs were visible through their skinny bodies.
Once their rescuers offered them some food, Sazzle ate it in under 15 seconds. That's how hungry the poor creature was. The video of him being so excited over the bowl of dog food made people both happy for him, and outraged at the cruel owners who starved Sazzle to that extent.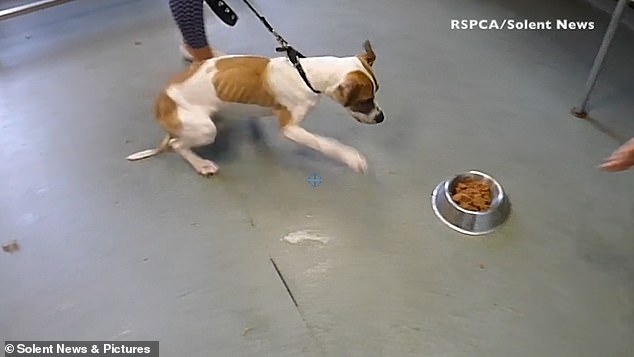 The dogs' owners, spouses Jason Bowditch, 43, and Samantha Rees-Bowditch, 44, from Portsmouth, Hants, told RSPCA how they didn't plan on starving the dogs, as they were just trying to keep them healthy by 'putting them on diet,' which is a lousy excuse for the extent of cruelty they did.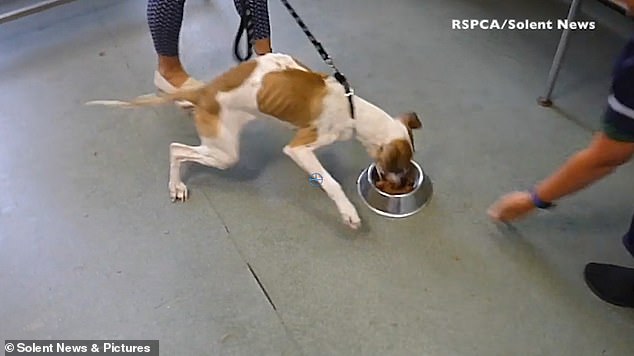 RSPCA were alerted of the dogs' condition in August 2018 after they got a call from a concerned neighbor of the couple.
After the owners appeared at Portsmouth Magistrates Court, they were given a three-year disqualification from keeping animals and were ordered to pay a fine of £400.
Charlotte Coggins, a RSPCA Inspector, said: 'This was a frustrating and saddening case where these two dogs were left without the care they desperately needed."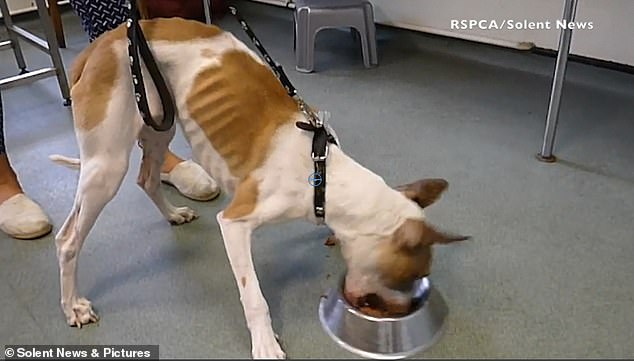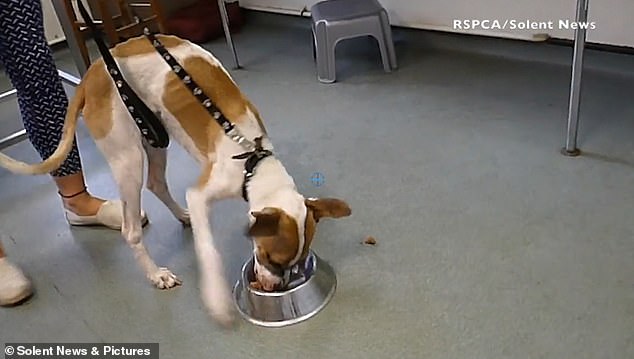 "Sazzle was in a shocking condition when we first saw him with every bone showing. It was hard to believe he is a Staffordshire bull terrier crossed with a labrador."
Comments
comments