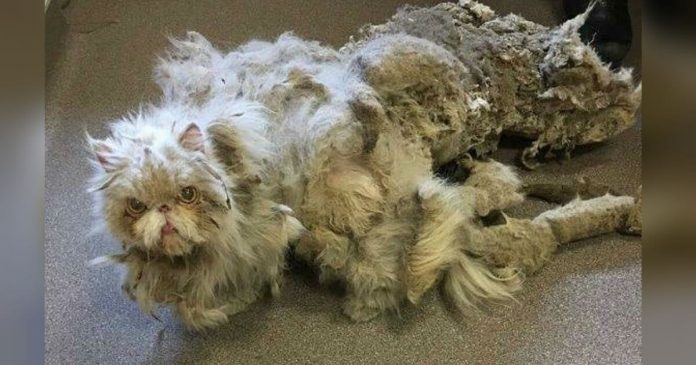 In December 2016, The Anti-Cruelty Society of Chicago received a phone call about a neglected Persian cat named Sinbad living alone in an elderly man's basement, who couldn't take care of him.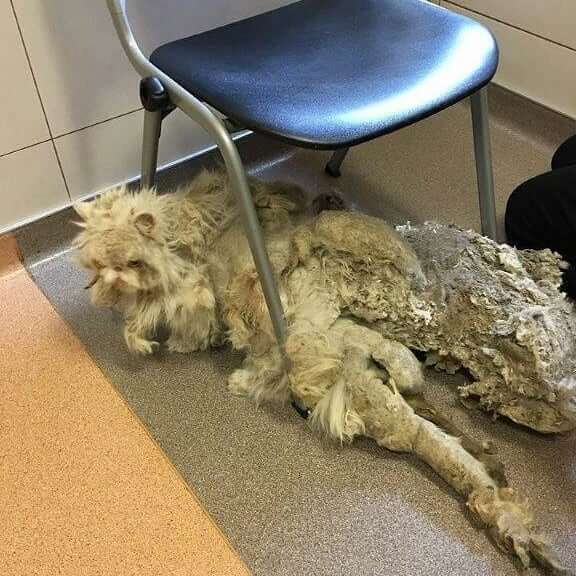 When investigators went to the man's house to check on the cat, they were shocked by what they found. The cat had been so neglected that he was trapped in his own fur and he could barely walk. The fur was so matted and heavy (around five pounds), it was filled with dirt and feces.
The investigators talked to the elderly man, and he agreed to surrender Sinbad to the animal shelter. They rushed Sinbad over to the shelter and the staff spent hours shaving his fur. By the end, he looked like a whole new cat.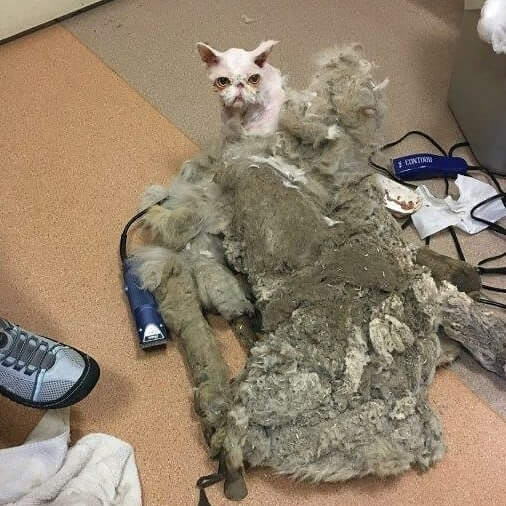 Despite everything he went through, Sinbad is very sweet and loves to get affection from everyone. Although he wasn't treated well most of his life, he still loves people. "The poor kitty was grateful for any affection he received as he had his cocoon of mats removed."
Comments
comments