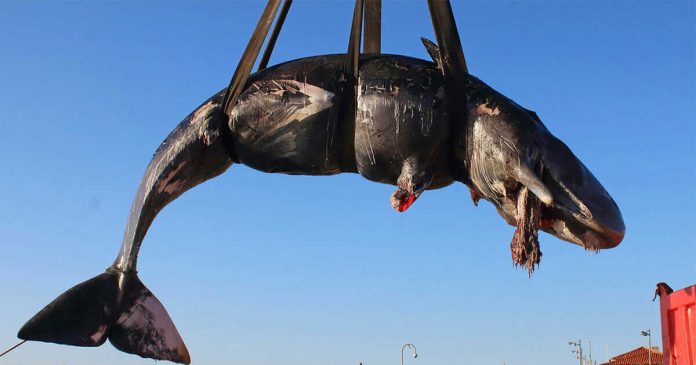 Do you know that our oceans and what lives in them are suffering due to plastic that is used by us all every day? On average, there are nearly 8 million metric tons of plastic are under the beautiful surface of the sea every year and the maximum amount could be closer to 12.7 million metric tons.
And nothing illustrates this more clearly than the image of a dead pregnant sperm whale washed up on the shores of Porto Cervo, a resort town on Italy's island of Sardinia two weeks ago. Scientists and veterinarians found nearly 50 pounds of plastic waste jammed into her belly including plastic plates, shopping bags, tangled fishing lines, and a detergent package. It must have been extremely painful!
This whale's cause of death has not yet been determined and veterinarians in Padua, Italy are still investigating what exactly killed her and the baby, but it is likely related to plastic also. Scientists said that the amount of plastic was preventing the whale getting any nourishment from food and it died from dehydration and starvation.
Comments
comments