Dogs are some of the most loyal animals on earth, and this unconditional love and loyalty was proved once again by a touching photo of a dog waiting for his owner next to empty hospital bed. Someone captured the heartbreaking moment in a photo, and it quickly went viral on social media in a matter of hours.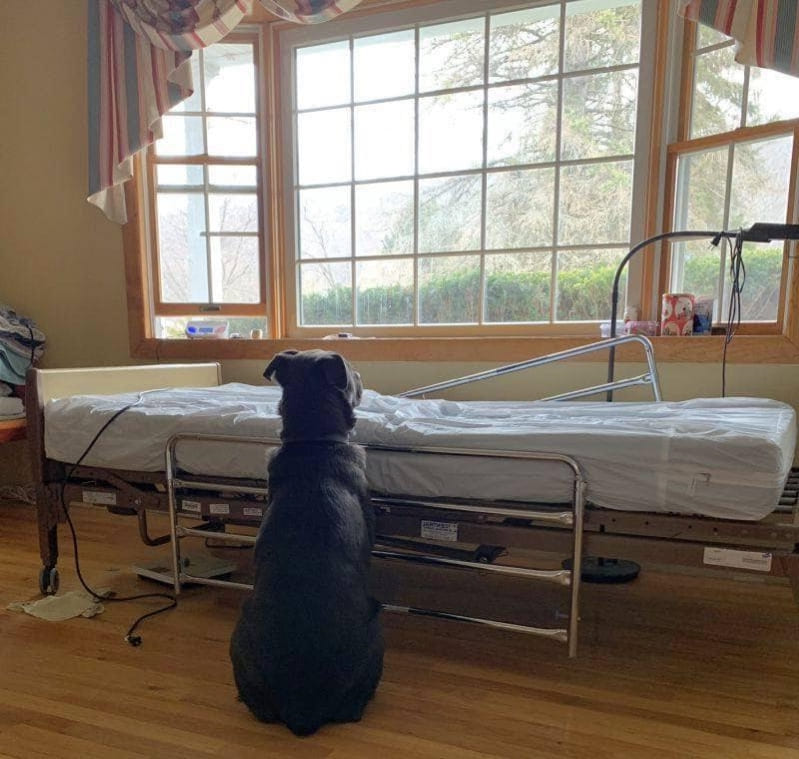 This is Moose, a three-year-old Labrador mix who would be in danger of getting euthanized because the shelter was overcrowded, and no one was interested in adopting him. Thankfully, a kind man adopted Moose from Eleventh Hour Rescue in Randolph, New Jersey and gave him a new home.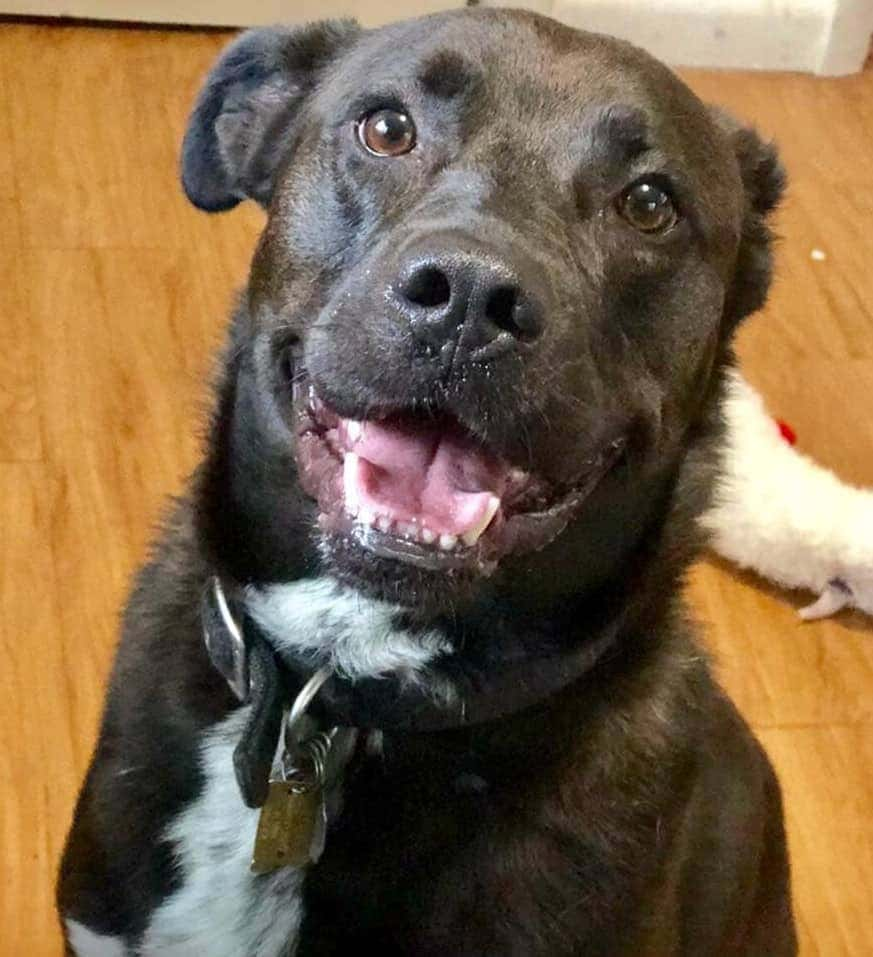 The poor dog had finally had his home, but just one year later, his dad passed away due to cancer. Unfortunately, Moose did not know that his dad has gone forever, and all he knew was he needed to be patient and wait. Although the wait is in vain as his beloved human will never return, he still stays there in the hope of a miracle to happen.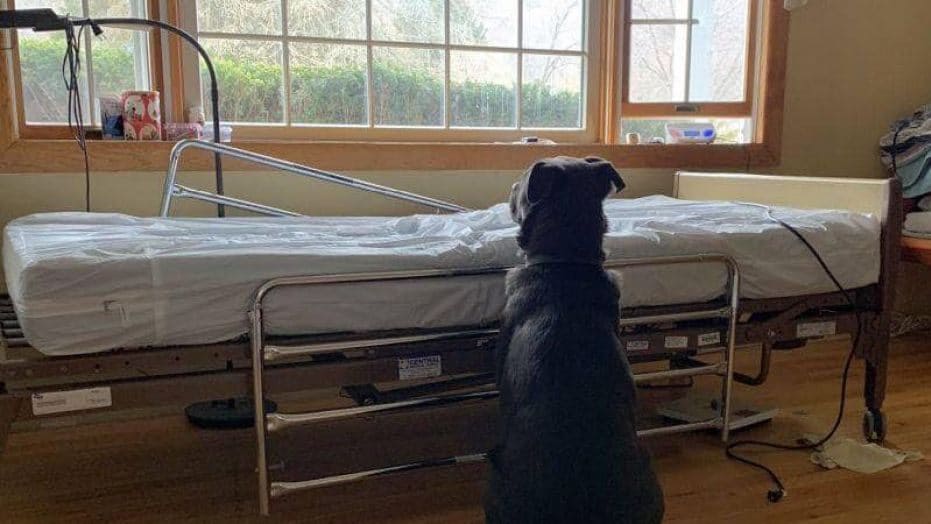 The volunteers at Eleventh Hour Rescue were heartbroken, and they quickly took Moose into their shelter. At the shelter, everybody loved Moose and worked hard to make sure him got adopted soon.
"When the owner passes away, Eleventh Hour's policy is we take the dogs back no matter what," Linda Barish, an Eleventh Hour Rescue executive committee member said. "We never in a million years thought that this would happen."
*** 6/22/19 Update: MOOSE HAS BEEN ADOPTED by a wonderful family who will care for and love him for the rest of his…

Posted by NorthStar Pet Rescue on Monday, June 17, 2019

Comments

comments