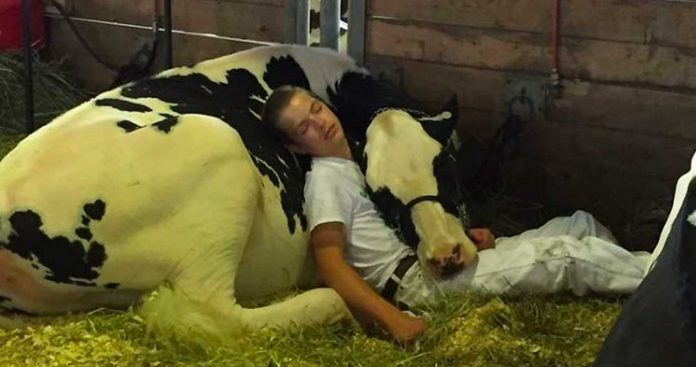 15-year-old Mitchell Miner and his cow named Audri took part at the Iowa State Fair's youth dairy cattle show recently and now everyone is talking about them. If you think that's because they won the show, you are wrong.
In fact, they ended up on the fifth place, but what happened after the show is what made millions of people go 'ahh.'
Since all the preparations for the contest were tiring, Mitchell and Audri decided to take a quick nap inside a barn. The sight of the two lying there hugged was the cutest Mitchell's father Jeremy Miner has ever seen, so he was quick to take a photo of the snoozing friends.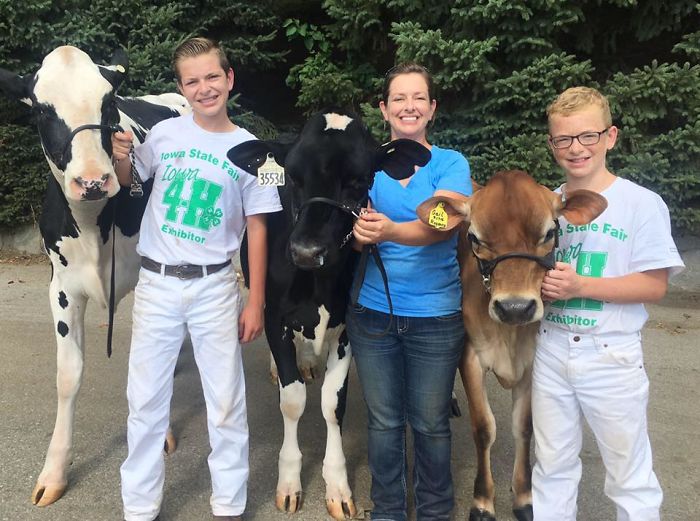 Once he shared it on Facebook, it didn't really come as a surprise that it warmed the hearts of millions of people. Witnessing such strong connection between a teen and a cow was something very special.
Mitchell and Audri became best of friends because they had spent two months practicing for the show and were around each other every single day. The teen took all the care for his animal friend, including giving her food and baths.
"Our son Mitchell and his heifer after showing yesterday," the photo's caption read.
The photo got 15,000 likes in a day.
"This is too cute," wrote one YouTuber

"Moooooooooove over you're hogging the hay," joked another.

"That's so sweet," someone else commented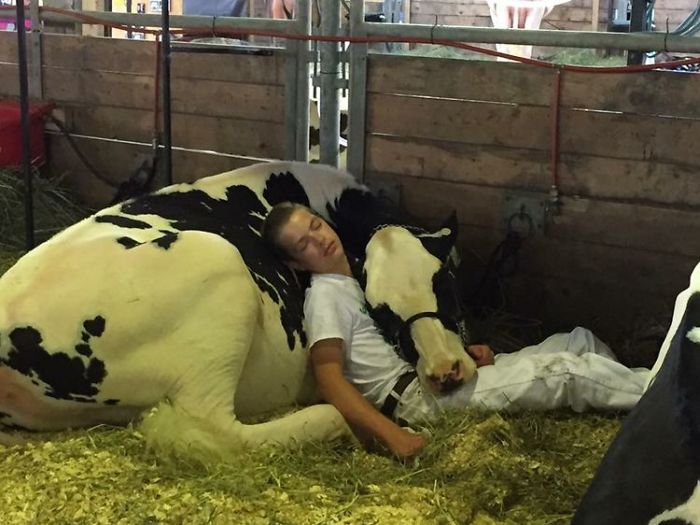 Mitchell says he doesn't know how he and Audri became so close, almost inseparable.
"She likes to lay down quite a bit," Mitchell told The Des Moines Register. "I don't really understand the bond with my animal either. She just enjoys my company."
Laura, Mitchell's mom, believes she knows why her son and Audri bonded that much.
"I think it's just when you spend that much time with them, they get really comfortable with you," she said.

Comments

comments