There are many animals in this world, which are sentenced to a hard life on the streets. They are left to fend for themselves and spend each day struggling to find food and shelter. 
These poor souls have no idea what it feels like to be spending the cold nights in a comfortable bed or have a long bath. That is why they don't trust humans and tend to hide even when someone approaches to lend them a helping hand.
A severely injured stray dog later named Maxine got frightened when the rescuers from Animal Aid India wanted to get near her. Instead of accepting the help, she tried hiding in the bushes waiting to die. But the rescuers didn't give up on her.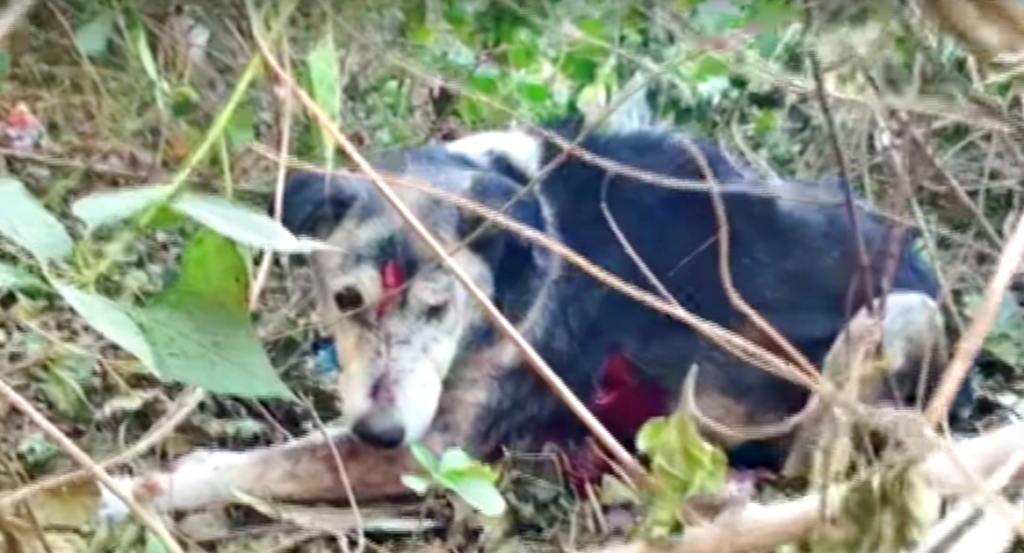 Maxine's condition was so poor that the vets had hard time healing her. The wound on her chest and her punctured lungs gave her troubles breathing and she had to undergo a surgery.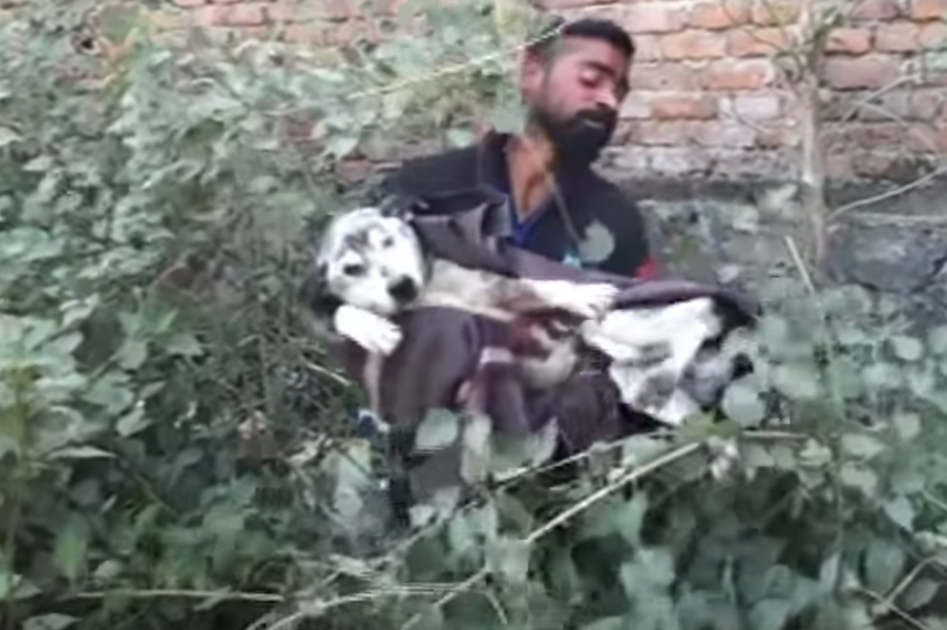 The much-needed surgery doctors performed on Maxine lasted for several hours. Luckily, despite her age and the severity of the injury, she made it through.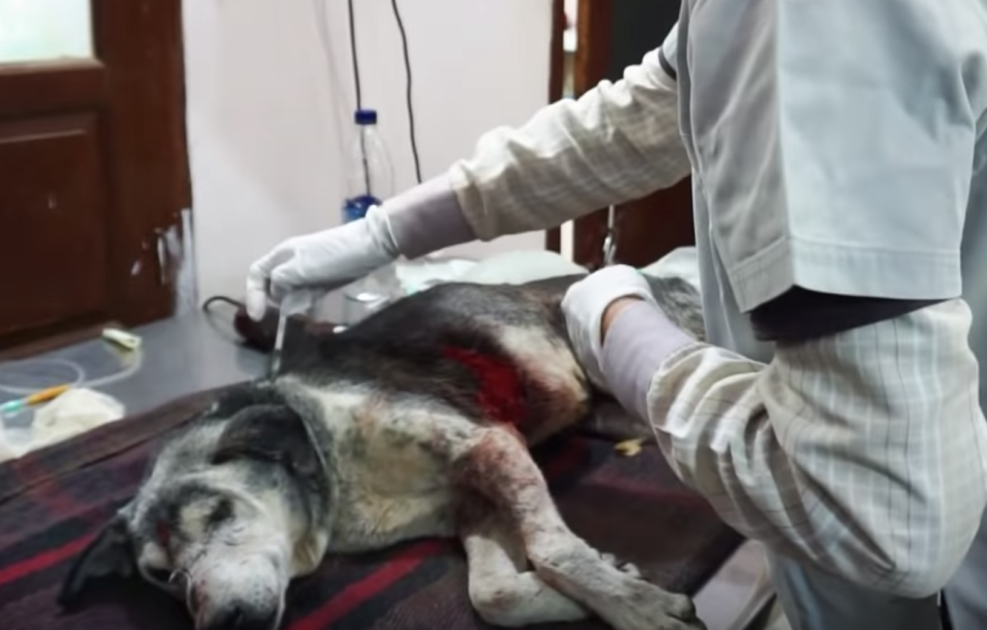 A couple of weeks later, Maxine was finally able to eat. First, she had to learn how to eat from a bawl as she never had that chance before.

Although it took long months for Maxine to recover, the waiting was worth it. The sweet dog is now happy and healthy and gets to spend her days enjoying in the sun.

The rescuers don't know how old Maxine is, but it's obvious she's a senior dog. It's amazing to know that she will spend her final years surrounded by people who care.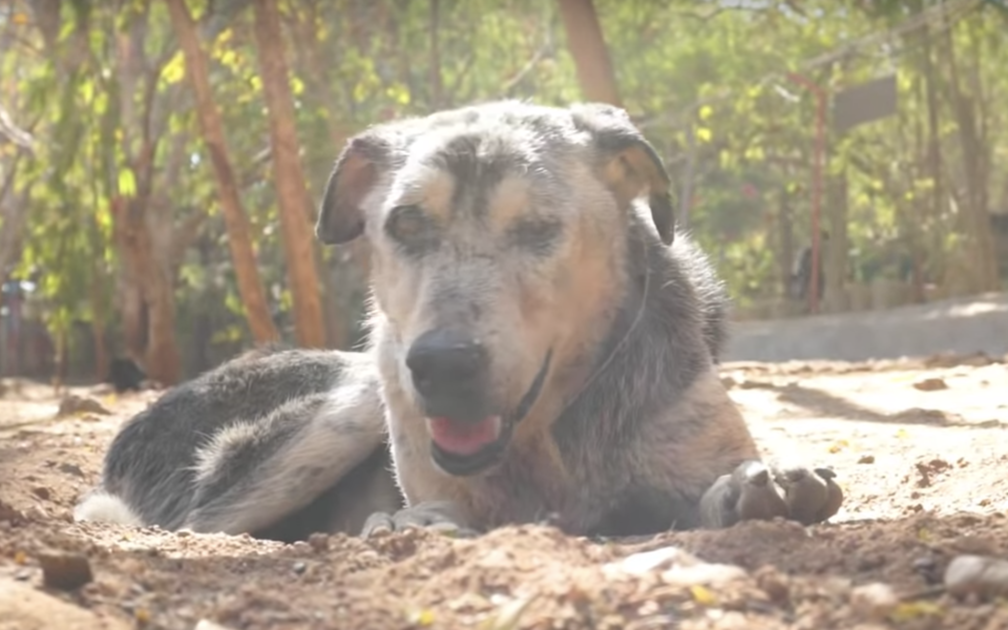 The pain is in the past and great days are now ahead of her.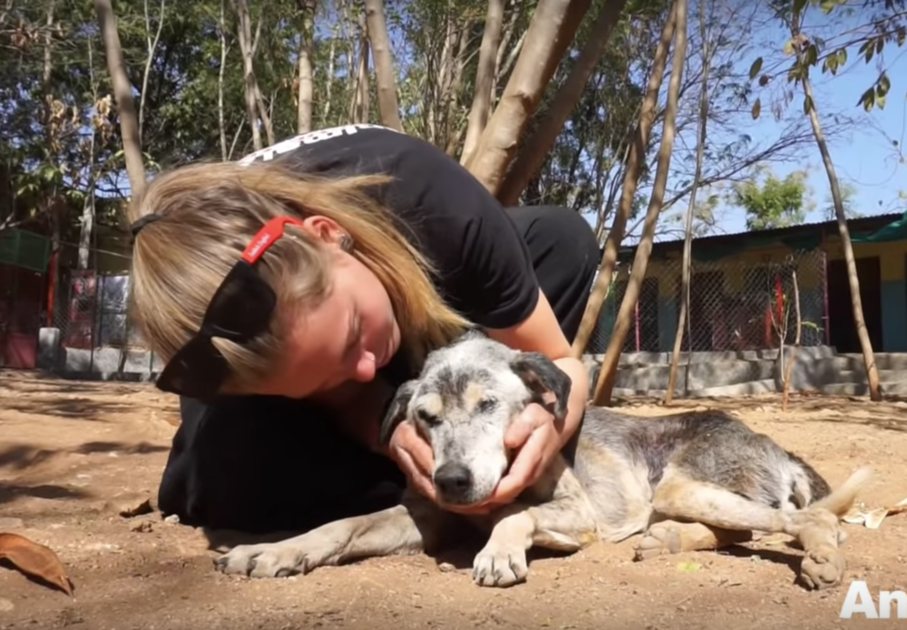 We can never thank Maxine's rescuers enough. Please consider sharing this story so that more people learn of what this organization does for the well-being of the street animals.
*The video contains actual surgical scenes. Proceed with caution.
Story Source: Online
Read More Stories:
The Story of Augustus – A Walking Skeleton Undergoes An Amazing Dog Transformation
Pack of stray dogs approach teens and beg them to help.
Family discovers the terrible truth about an abandoned Great Pyrenees

Comments
comments