Most of the stray dogs get used to the life on the streets over time and know where they are most likely to find food and shelter. But when these creatures are hurt, injured, and even paralyzed, it's practically impossible for them to survive without any human help.
One such dog, unable to walk, was spotted by a kind woman. She realized the animal was badly hurt but was way too poor to take him to the vet's herself. Instead, she dressed him in a shirt, gave him some food, and alerted Animal Aid of his condition. As always, this organization was more than willing to step up for the dog in need of help.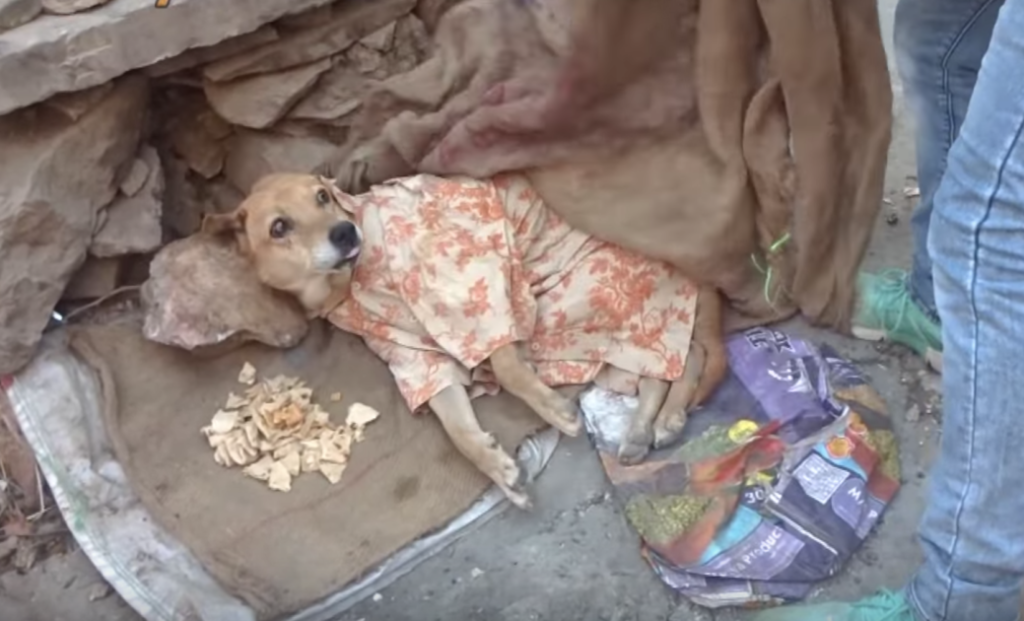 The dog was named Buster, and taking him off the streets was the first step towards his new life. When the rescuers tried to lift him up, they realized he couldn't use his back legs.
Once at the rescue's sanctuary, Buster was obviously very confused. His whole body was stiff as he wondered why all those people gathered around him. Were they there to help him? Thankfully, he would soon realize the answer to that question was a big yes.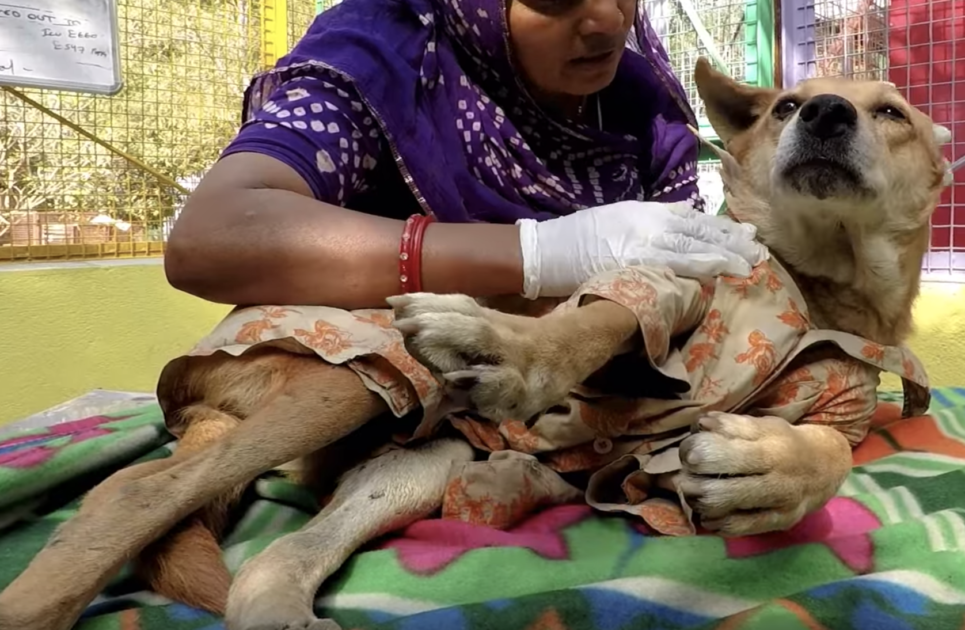 The vet's check-up and all the scans showed Buster had a spinal injury, but he could feel his back legs and that was a great sign because it meant he could be able to walk again with the right treatment and therapy.
First things first, he had to start eating again in order to gather enough strength to recover as soon as possible.
After three weeks of extensive therapy, Buster still wasn't able to stand on his feet. But his rescuers never lost hope. Instead, they were determined to try it all in order to see him walking and even running one day.
One positive thing was that Buster didn't complain of the treatments and stood very still whenever doctors and volunteers worked with him.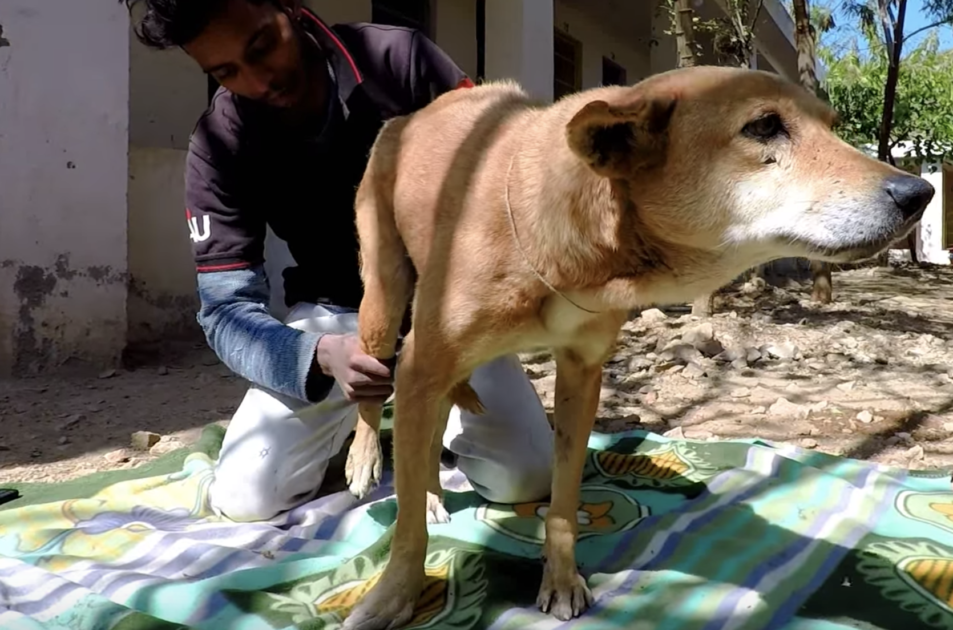 As expected, all the hard work and the love these volunteers put in Buster's recovery finally paid off. He could stand on his feet and walk again.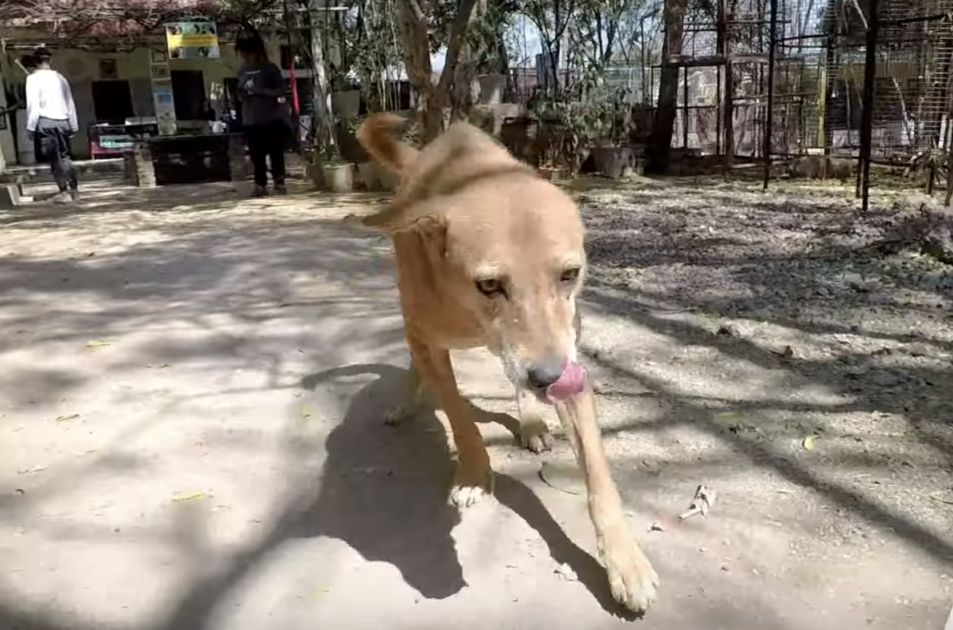 Not only he recovered, but our good boy found his forever home with the woman who fed him and called Animal Aid while he was still a stray.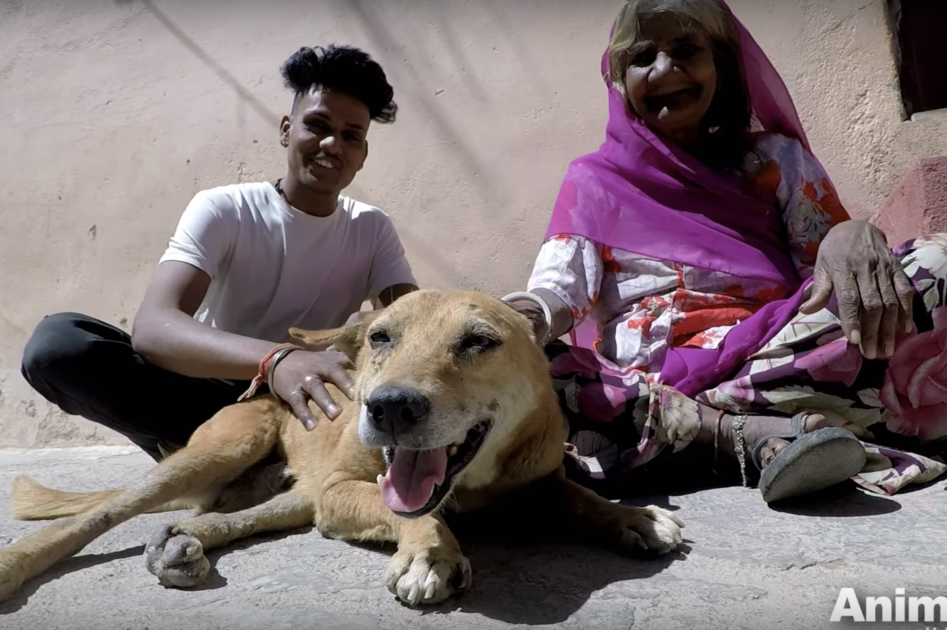 We are so very happy this incredibly cute dog got the life he always deserved. You can see the whole story of Buster's rescue and his road to recovery in the video below.
Story Source: Online
Read More Stories:
The Story of Augustus – A Walking Skeleton Undergoes An Amazing Dog Transformation
Pack of stray dogs approach teens and beg them to help.
Family discovers the terrible truth about an abandoned Great Pyrenees

Comments
comments