Life is never boring when you have a dog. These creatures are the most incredible companions one could ask for, and those owning one are probably nodding their heads in approval right now, right?
breathtaking pics
A talented artist from L.A named Yaoyao Ma Van As uses her incredible drawing skills to depict what it feels like to share your home with a dog, and it melts our hearts. I am positive you'll feel like treating your sweet four-legged friend with a bunch of hugs and kisses after seeing these out-of-this-world drawings Ma Van As posts on her Instagram account.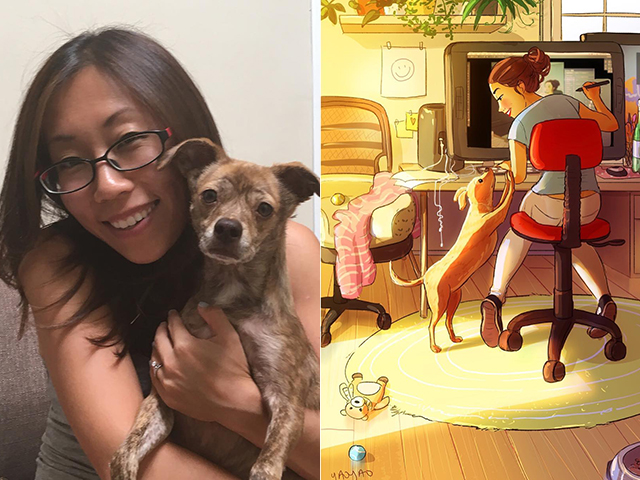 When speaking to Huffington Post, Van Ma As shares what it feels like to be spending your days around a furry pal.
"Living alone isn't as scary as it seems! Yes, there were definitely times that it sucked, but there were also countless amazing moments as well. It's knowing that you're on your own, and each decision you make is directly affecting how you move forward with your life. Each day you learn to be more independent than the day before. It's definitely an experience that should be embraced."

All these situations she tries to show the world are what makes living with a dog feels and looks like. Many times, when we get home tired and all we need is to rest or take a nap, but our dog wouldn't let us do it because they want to snuggle may feel frustrating. But no matter how you feel, always spend as much time as you can with your dog, as they won't be around forever.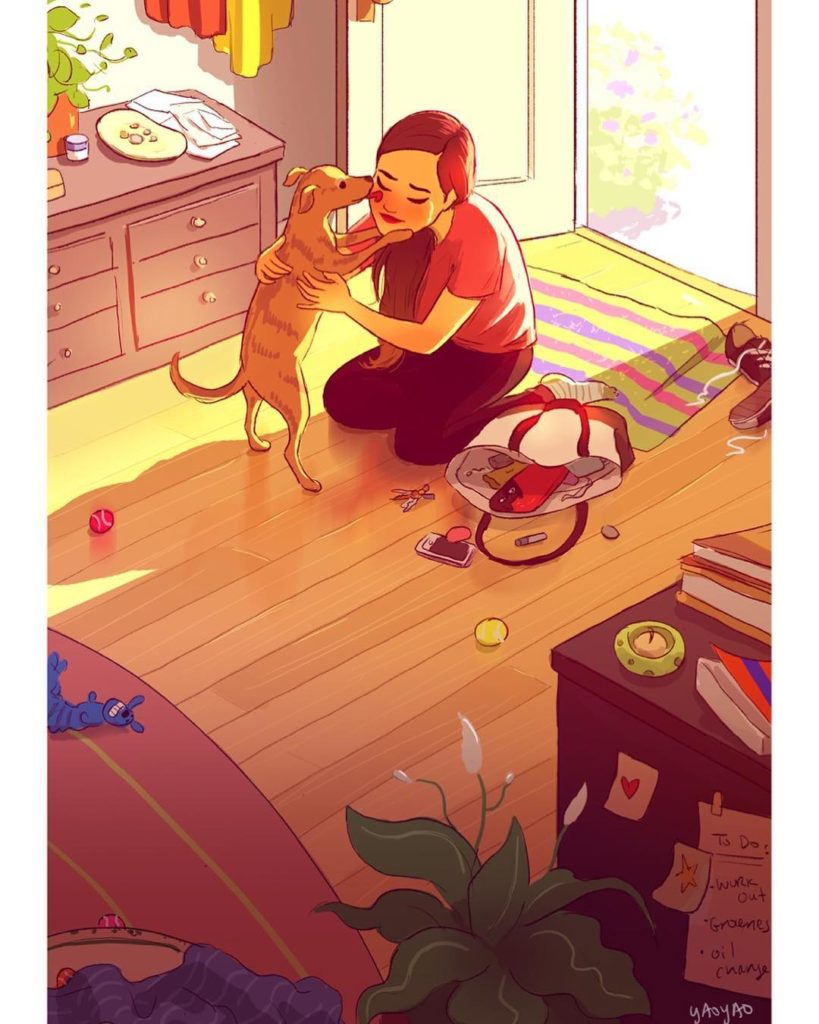 These are the truly important moments with our furry friends that we need to cherish.

This artist has also worked for Disney TV Animation, Rick & Morty, and Warner Brothers Animation, among others, but it looks like she's now famous mostly because of these heart-warming illustrations.

The Chihuahua/Cocker Spaniel mix that is lucky enough to have a human mommy like Ma Van As was adopted four years ago. Parker is now one of the happiest dogs and his life is amazing.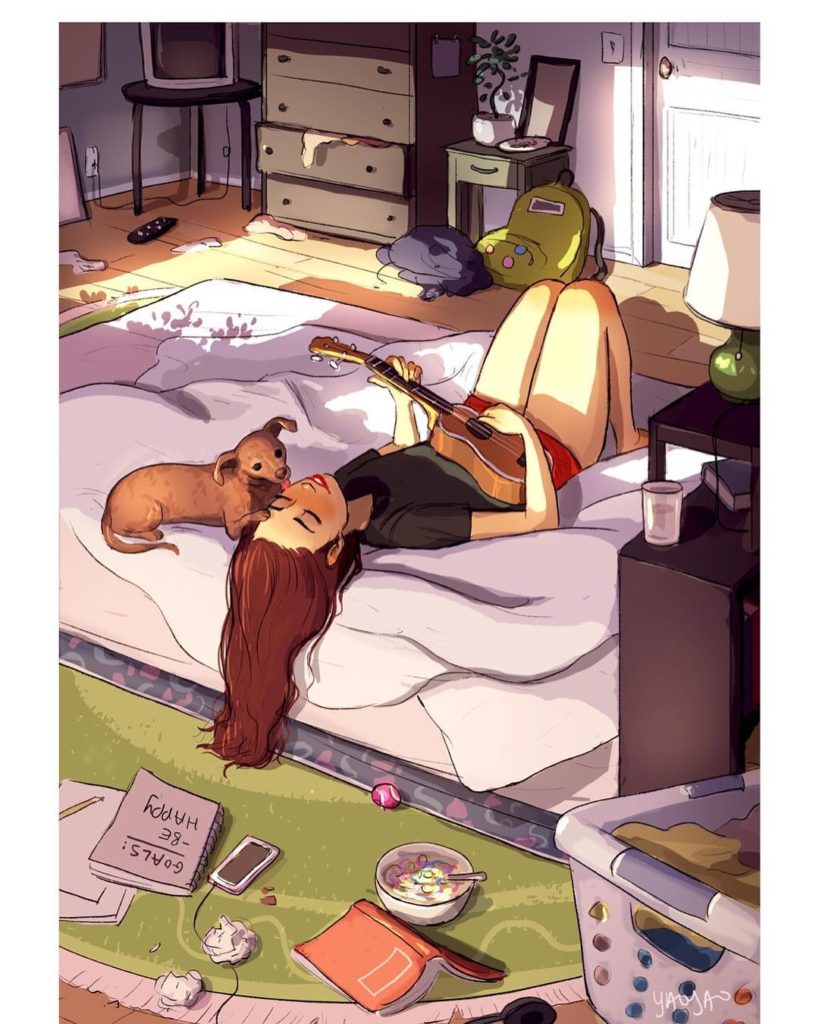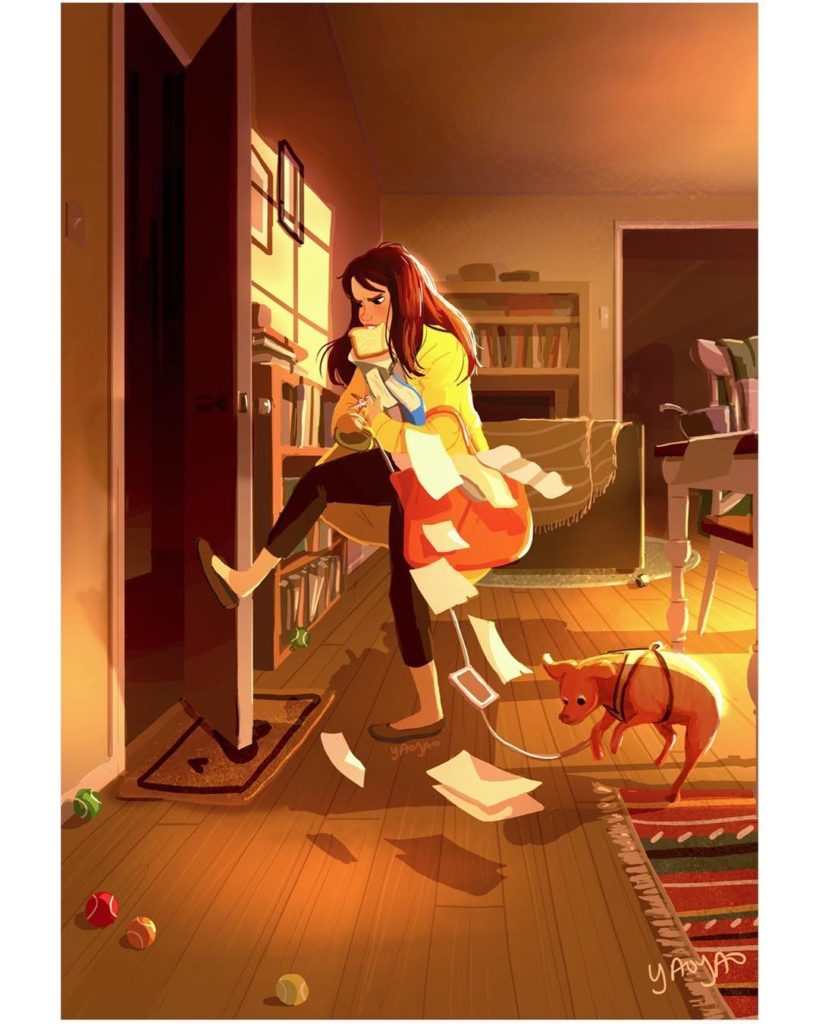 If you want to see more of Ma Van As' work just give her a follow on her Instagram or visit her INPRINT store and buy some of the amazing photos that would be great addition to your home.
Source: Online
Share this story with your friends online.
Read More Stories:
Boy comes outside to find the tiniest shivering puppy
Stray dog Named Tarzan too weak to walk is happy A Rescue Story 

Comments
comments