Abandoning a dog means abandoning your family, but sadly, not many dog owners value the presence of these amazing creatures in their life.
An old and blind dog was dumped at a street corner. He was tied to a pole with a note by his side. No food and no water this poor creature could easily dehydrate if it wasn't for some kind passersby who alerted an animal rescue of his state.
Thankfully, officer Boone from Richmond Animal Care and Control was more than happy to come and check on the Schnauzer-Poodle mix.
The note read: "My name is Oreo. I'm over 10 years old. I have anxiety. My owner died. I'm really good. I need a home."
Oreo was scared and confused. He had no idea what was going on and how he found himself all alone.
Luckily, he was now in the safe hands of his rescuers and was soon taken to RACC to be examined by vets.
It looked like Oreo could feel he was around humans who cared, so he calmed down. The vets determined Oreo was completely blind and deaf. He didn't suffer from any disease and could be put up for adoption.
His rescuers believed it would be impossible for them to find a home for this lovely dog, but they were wrong.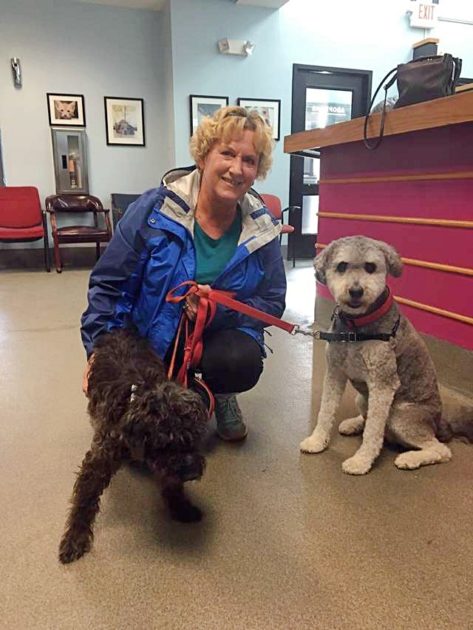 Oreo found his forever home with a kind woman from Fredericksburg who saw something special in him. He is again very happy and gets to spend his days with his doggy siblings.
Story Source: Online
Read More Stories:
The Story of Augustus – A Walking Skeleton Undergoes An Amazing Dog Transformation
Pack of stray dogs approach teens and beg them to help.
Family discovers the terrible truth about an abandoned Great Pyrenees

Comments
comments