If this incredible story doesn't restore your faith in humanity, nothing will. A moving car hit a dog in the area of Chautauqua County, New York, and Sgt. Chris Howlett who somehow found himself at the scene witnessed the incident. What he did for the injured dog warmed our hearts on this chilly winter day.
Without even thinking twice, Sgt. Howlett took his jacket off and draped it over the dog and then stayed by her side until help arrived. Lucky for us, there is a photo of the touching moment.
The dog only sustained minor injuries and was soon brought back home.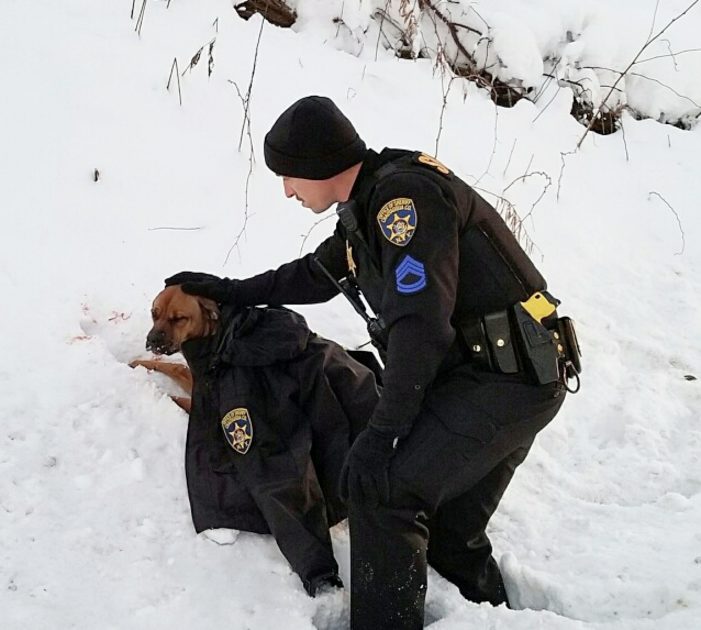 Her owners were beyond grateful for the sergeant's act of kindness and informed the public that Rogue, that's the dog's name, was perfectly fine.
The cute photo was posted on the Chautauqua County Sheriff's Facebook page along with the following caption:
"During times that there seems to be negative press towards law enforcement this shows a bit of compassion on the part of law enforcement and specifically our deputy." they wrote.
Story Source: Online
Read More Stories:
The Story of Augustus – A Walking Skeleton Undergoes An Amazing Dog Transformation
Pack of stray dogs approach teens and beg them to help.
Family discovers the terrible truth about an abandoned Great Pyrenees
Comments
comments