The passengers at the Sacramento International Airport in California witnessed one of the sweetest reunions unfolding right in front of their eyes, and now we get to see it too.
Miss May was just a puppy when her owner, soldier named Cassandra Cabrera, was deployed in Africa. The period of ten long months that she spent away from her loved ones was now over, and this brave woman couldn't hide her excitement of seeing them again.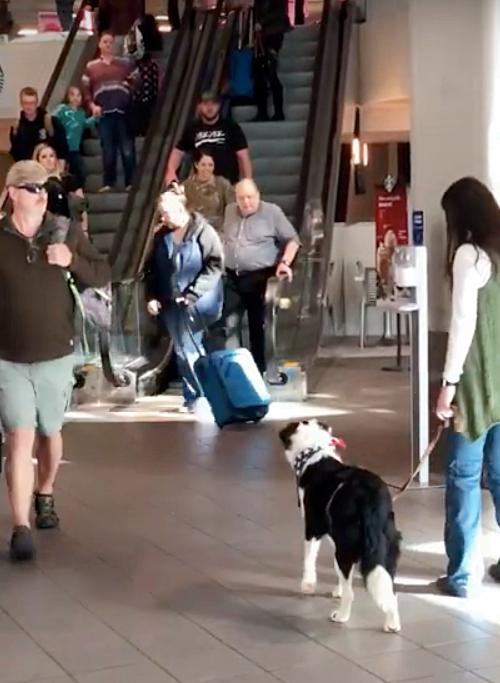 Cassandra confessed how she was a bit worried that her dog wouldn't recognize her, but she seemed to forget how dogs are the most amazing creatures who love their owners more than they love themselves, and who would never forget their humans no matter how much time have passed.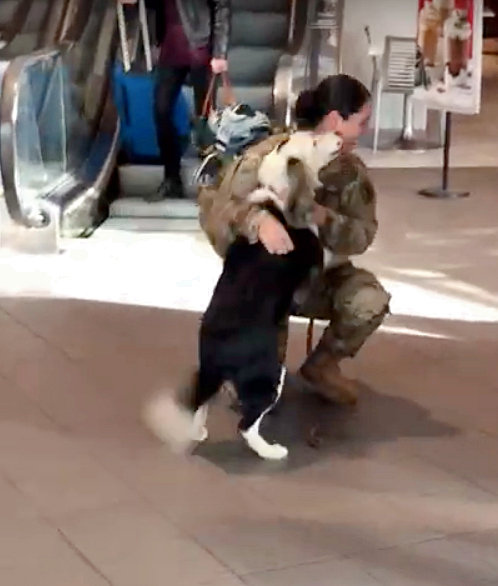 Once lovely Miss May spotted Cassandra among all those people, an incredible thing happened. She started wagging her tail, rushed into her arms, and treated her with lots of juicy licks. It was more than clear that Miss May not only remembered Cassandra, but she also missed her a great deal.

This soldier is one lucky person, because if a dog loves you the way Miss May loves her, you know it's genuine and it's forever. We do hope these two would have a great time together until Cassandra's next deployment. 
Now if you want to know what a true happiness is, just take a look at Miss May's reaction.
Share this video online.
Read More Stories:
The Story of Augustus – A Walking Skeleton Undergoes An Amazing Dog Transformation
Pack of stray dogs approach teens and beg them to help.
The story of Two Legs Dog Nubby The Boxer Puppy
Family discovers the terrible truth about an abandoned Great Pyrenees

Comments
comments