A man named Alfonso Galindo from Otay Mesa, California has a frightening story to share. For months, he would notice strange stains on his patio, exactly where his kids and the family dog would play. He had no idea what it could be, and confessed how it worried him a great deal. In order to put an end to the mystery, this father-of-two decided to install surveillance camera.

When speaking to Inside Edition, Alfonso recalled an incident involving his 7-year-old poodle mix named Pupa. As he arrived home one day, he could see the sweet dog acting in a strange manner. It looked as though she was trying to wipe something off her eyes. Pupa was rolling on the ground and it was obvious she didn't feel comfortable. The stains were again there, and everything was getting even stranger. 

He went straight home and checked the surveillance camera footage. The discovery left him overwhelmed and angry. He could clearly see the mailman walking past the metal gate when he suddenly took something from under the bunch of letter he was carrying. It looked like a can of pepper spray which this cruel postal worker used in order to spray Pupa's eyes through the fence. Alfonso couldn't believe what he was seeing. His dog is friendly and would never attack or hurt anyone, not even a complete stranger.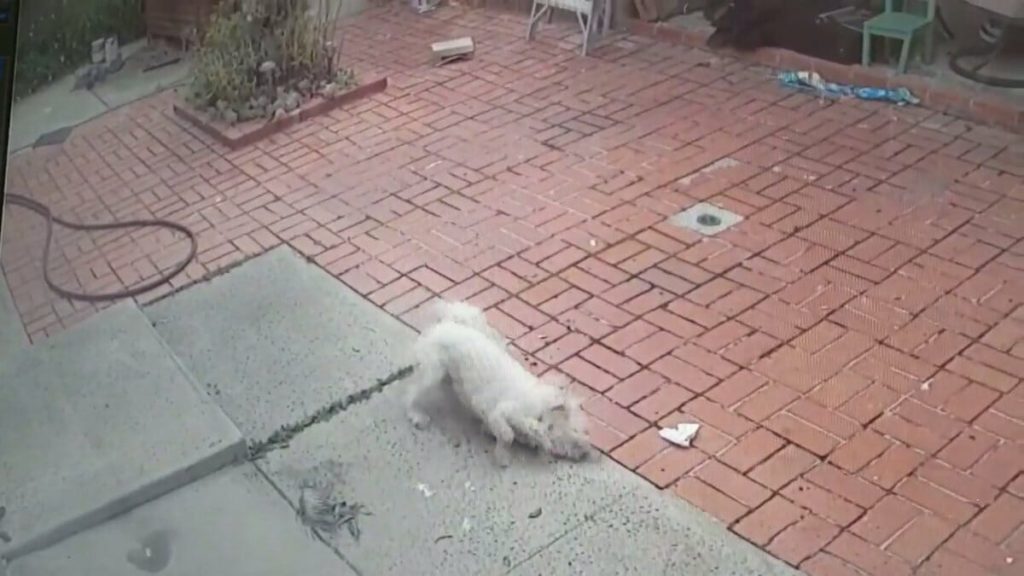 "You can see his finger on the trigger," said Alfonso as he showed Inside Edition the video.
"He decides to walk right in front of the gate and nonchalantly spray the dog."
The poor dog was in pain and in distress as the mailman walked past her without worrying whether she was hurt or not. The worst thing was that after taking a closer look at all the footage, Alfonso discovered how this wasn't the first time for this cruel man to do such gruesome act. He did it 11 times.

They discovered how Pupa's eyes were pepper sprayed every time the mailman would deliver the mail. He, however, never complained about the dog.
"My gate is over here, where my dog is obviously behind," Alfonso said, showing how Pupa is kept 3 feet from the mail box.
Alfonso's children also suffered the consequences of the spraying as they would spend their time around the dog.

"They've been sick with respiratory issues," he said.
According to 10News, Alfonso's family visited the emergency room many times and the reason was the respiratory problems his two children, 3-year-old Alsonso Jr. and 1-year-old Regina suffered from. A couple of weeks ago, the kids were diagnosed with asthma.
"I believe what he's done to our family is criminal," Alfonso said.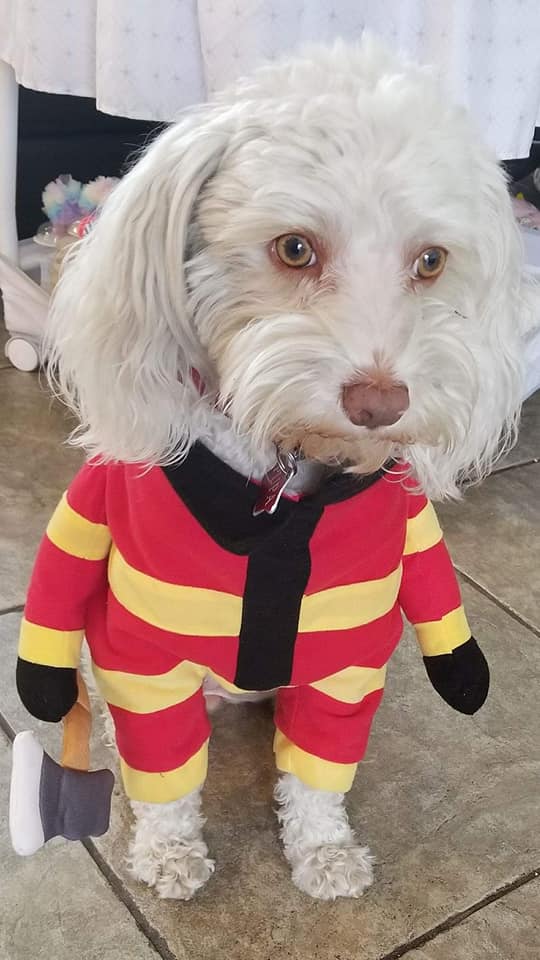 The family filed a police report against the US postal service and authorities are currently investigating this case that left people outraged. But as it turned out, Pupa wasn't the only dog harmed by this same man. Alfonso's neighbor's dog was reported to experience excruciating pain after the mailman's visit. It's eyes were red and it was obviously hurt with a pepper spray.

After an internal investigation, USPS released a public statement and an apology:
"On behalf of the United States Postal Service, we want to apologize to the Galindo family and Pupa. We do not condone our employees behaving in a manner which is not professional and courteous.The appropriate personnel and corrective action will be taken as well as training given to all local letter carriers."
Alfonso, however, believes what USPS are doing regarding this issue is not enough and adds, "That left me with a question. Is this person going to be retrained and put back on my route? That's not going to cut it." 
Share this story with your friends

Comments
comments