In 2019, one young pitbull terrier was put down shortly after many scenes of him playing with his dog toys like millions of contented pets. Yet, because Bailey was 1 of the 4 breeds banned under UK law, he had to be euthanized as he could never be rehomed. The RSPCA released heart-breaking footage of Bailey playing at a rescue centre shortly before being put to sleep – in his honor. The organization even criticised to the UK Government's decision not to review its Dangerous Dog Act.
Pit Bull Euthanized
The video shows 1-year-old pitbull terrier Bailey, who was a 'playful, happy and friendly dog'. After his arrival at the charity last year, he was already doomed. Legally, the RSPCA could not put Bailey up for adoption thus they had no alternative but to put him to sleep. What they could do was to ensure that his last few hours alive were spent playing – as a happy dog would in a loving home.

In Bailey's honour, the RSPCA pledged to continue campaigning against Breed Specific Legislation (BSL) as so many dogs were already put down due to the current laws. The charity is also speaking out after ministers replied to recent recommendations from the influential Environment, Food and Rural Affairs Committee (EFRA). MPs called to end the ban on specific dog breeds involving the following 4: – Pit Bull Terriers, Fila Brasiliero, Dogo Argentino and Japanese Tosa. These breeds were outlawed in 1991, which led to thousands of canines "paying the ultimate price".
RSPCA dog welfare expert Dr Sam Gaines said in a press statement:
"We are extremely disappointed that the Government is still suggesting that prohibited types of dogs are more dangerous than other types of dogs and that they are involved in a disproportionately high number of attacks on people, including fatalities.
The RSPCA, in its evidence to EFRA, made it very clear that in the absence of robust data around the dog population such claims cannot be made and it is misleading to do so.
We are also hugely disappointed that despite EFRA recommending changes which would mean that friendly and re-homeable banned types of dogs could avoid being put to sleep, the Government is unwilling to do so."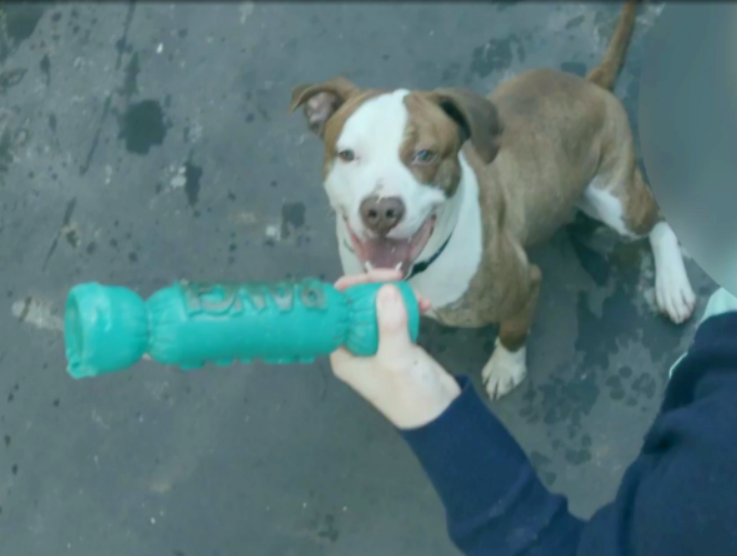 Watch his story in the video below:
Share this story!
Source: Online

Comments
comments