It's in the dogs' nature to be curious enough to go around and explore the neighborhood, even if that means sneaking out from their owners and running away from home.
Sandy Hernandez, the owner of two Siberian Huskies named Ragnar and Kloud was left worried sick after the dogs embarked on an adventure and left the yard. He did all he could to find them, including posting 'missing dogs' flyers all over the town.
Luckily, a friend of Sandy's saw the flyers and told him to go check the local shelter, Miami-Dede Animal Center. That sounded like a great idea.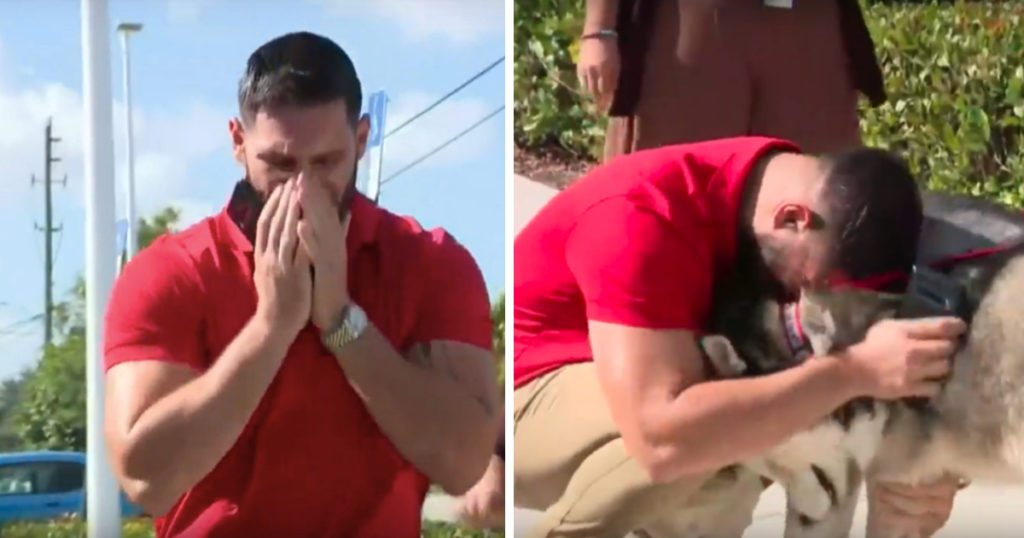 The moment Sandy arrived at the animal center, the staff and the shelter's residents were in the middle of a pet adoption photo-shoot. There, among all those doggies looking for a forever home were Ragnar and Kloud.
Once he saw his pals, Sandy couldn't hide his excitement and happiness. It was one of the cutest reunions we've seen recently.
We are so glad the family is together again, and we hope Sandy would keep a closer eye on his Huskies in the future.
Story Source: Online
Read More Stories:
The Story of Augustus – A Walking Skeleton Undergoes An Amazing Dog Transformation
Pack of stray dogs approach teens and beg them to help.
Family discovers the terrible truth about an abandoned Great Pyrenees
Comments
comments