Spending time in the woods can be great for both the mind and the body as you get to breath fresh air and relax among the trees and all the greenery that surrounds you. And yes, if you're lucky enough, you may stumble upon or even make friends with some of the wood's inhabitants.
A man named Chad Morris, who was on vacation in Gatlinburg, Tennessee with his family, will remember the holiday until the rest of his life. Well, it's not everyday that sweet bear cubs try to steal your car.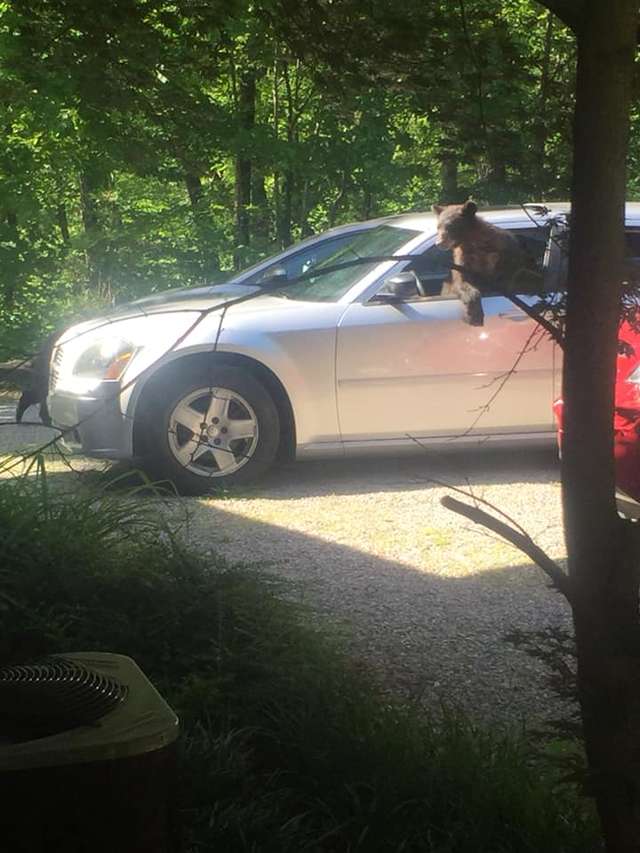 The bears were thrilled to see the vehicles and were curious enough to approach closer and do a throughout analysis.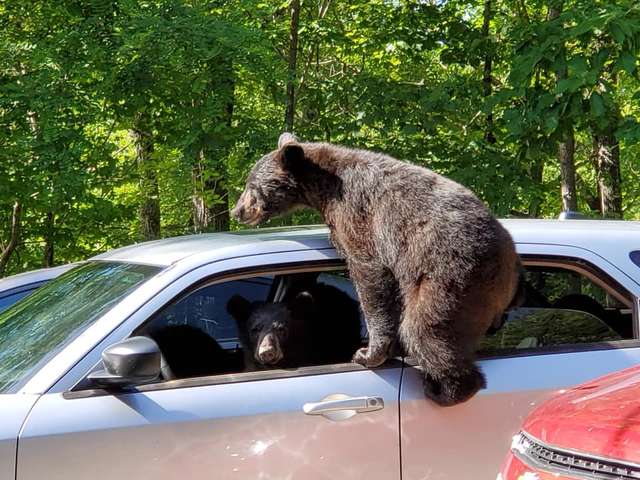 While their mommy was keeping a close eye on them, her cubs were moving around Chad's car and decided to get inside. Seeing one of them taking the driver's seat was the most hilarious sight ever. It looked as though he was getting ready to start it.

They knew the humans were observing them from the distance, but they just couldn't help but explore the strange machine a bit longer. It was obvious they've never seen a car before so this was an incredible experience both for the bears and the onlookers.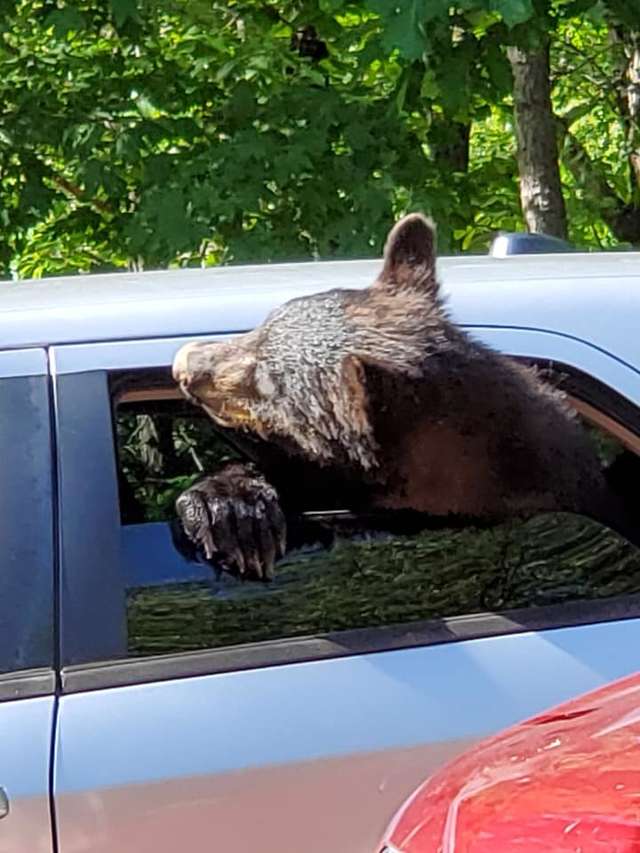 After they had enough, the cute bears got out of the vehicle and headed to another one, but the windows of that other car were rolled down so they couldn't check the interior.
At one point, the cubs went into the woods leaving Chad and the rest of the humans in awe of what they just witnessed.
Luckily, Chad's car wasn't damaged, except for some tiny scratches that would serve as a reminder of the amazing encounter.

"They tore a chunk out of the leather on the driver's seat by the headrest, and left scratches in a few spots on the interior," Chad told The Dodo. "One bit down into my protein shake top, and my son's football has claw marks on it."
I wish I was there to see the baby bears have the time of their life.
Story Source: Online
Read More Stories:
The Story of Augustus – A Walking Skeleton Undergoes An Amazing Dog Transformation
Pack of stray dogs approach teens and beg them to help.
Family discovers the terrible truth about an abandoned Great Pyrenees

Comments
comments