[ad_1]

The old age can be challenging for many elderly people. But when you think about it, no matter how hard things get, they can always turn to nursing homes and assisted living facilities where they will be provided with care and compassion.
Dogs and other animals don't always get to experience such fate. Not only the strays are left to fend for themselves while they can barely walk, but even those who have a home can get abandoned by their owners once they reach certain age.
One woman from U.K is doing her best to change that and give dying dogs the comfort they deserve during their final days on Earth. Her place named Grey Muzzle Canine Hospice Project offers shelter for these poor souls.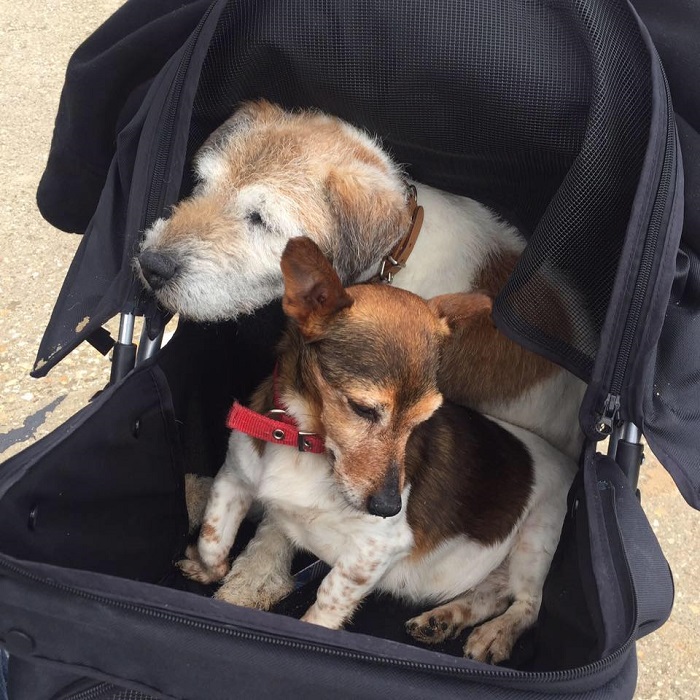 What Nicole Coyle is doing for the dying dogs in need of love is beyond touching.
She used to be a nurse, but once she retired she decided to spend her days taking care of dogs who need comfort and attention. She has been a huge dog lover her whole life, and now she got a chance to be surrounded by canines all the time.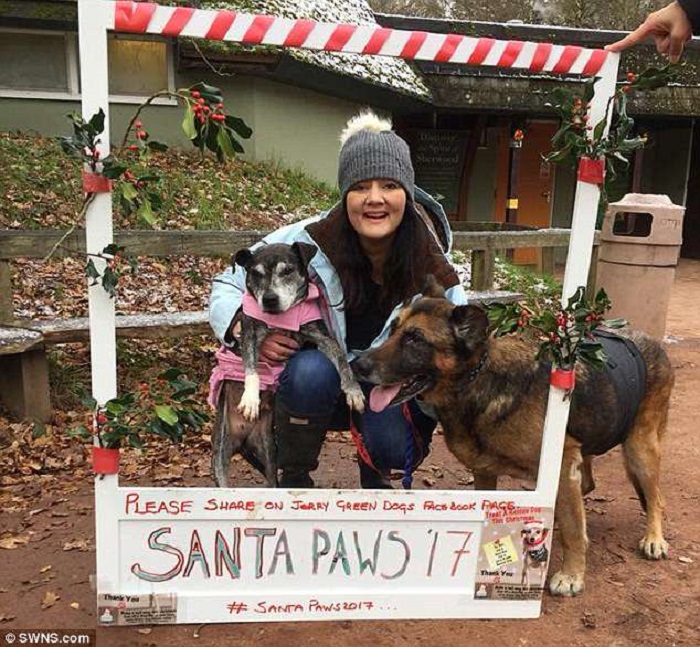 Currently, this caring woman is running a hospice for elderly and sick dogs.
She makes sure none of them dies alone, so she visits shelters and takes those dogs who are given six or less months to live as well as those sweet canines who would be otherwise euthanized.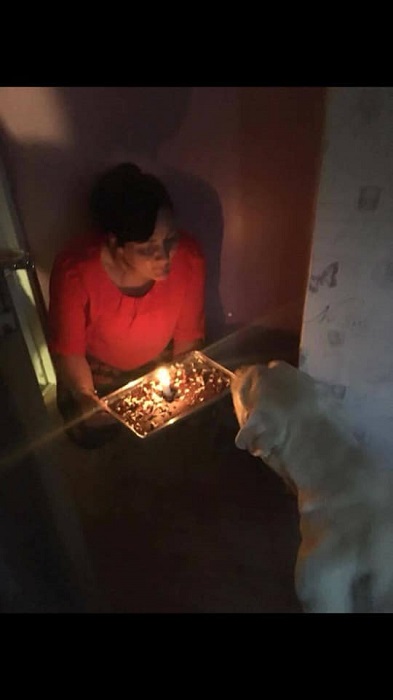 She takes up to two dogs at a time which allows her to devote her time to nurturing them the way they deserve.
"It can be an utterly heartbreaking job, but someone has to do it," said Coyle. "I'm a complete animal lover and I just can't bear the thought of them spending their final days, weeks, or months without the love they deserve."
"It can be really tough, but ultimately it's so rewarding when you can make those times special."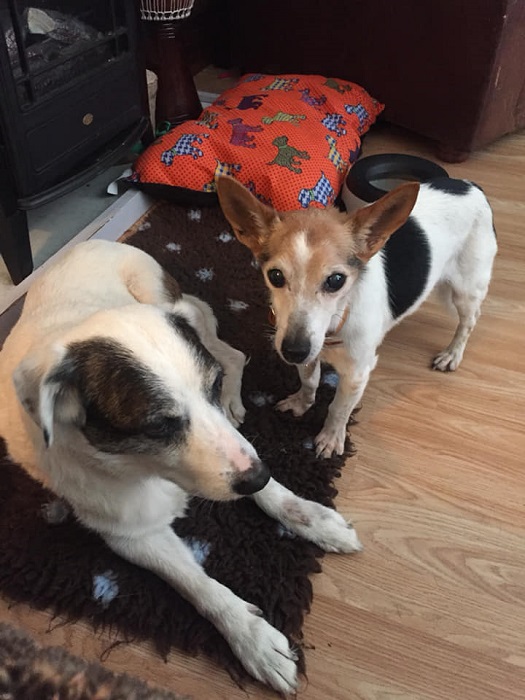 Some of the dogs stay longer, and some leave this world shortly after she takes them in. One of them, who was given only a couple of months to live, stayed with Coyle for more than a year.
"I don't know when their birthdays are so we make sure we throw all of them a birthday party," said Coyle.
"If they're well enough, we take them for a day at the seaside, they get fish and chips on the beach and ice cream. We'll also take them down to the local pub, it's really dog-friendly, and they'll get a steak dinner too."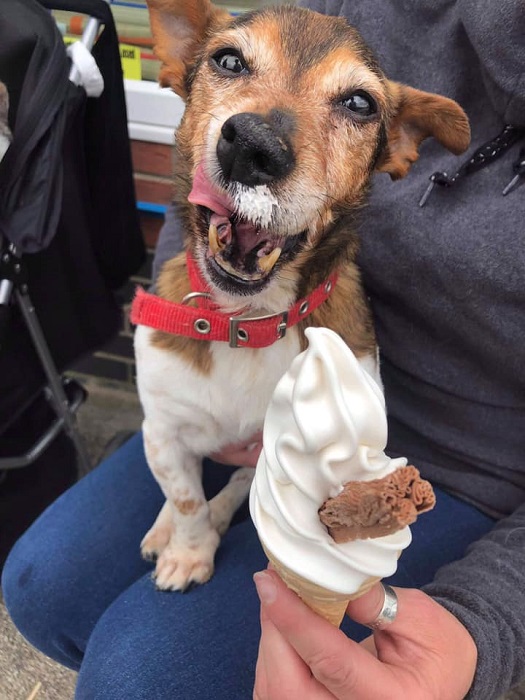 The staff at the shelters she takes the dogs from describe Coyle as the most caring person they know.
They also say how she adopts the saddest and sickest dogs and make their final days worth living.
However, she doesn't run her hospice all by herself. Her children are there to help.
And once a dog dies, Coyle has them cremated and buries them in her yard.
So far, she was paying all the costs, including adoption fees, vet bills, cremation, and food, out of her pocket. But, as that began to add up to about
£ 500 per dog , she asked the community for help.
Needless to say, those who see how much she tries and what she does for the poor animals are always more than willing to help.

"Nicola does an amazing job, taking in dogs when they've been kicked out by their owners right at the very end of their lives – giving them the love and care most have never received previously in their lives," said Joanne Snaith, a worker from a local animal aid organization. "I absolutely admire the work of The Grey Muzzle Project."
Story Source: Online
Read More Stories:
The Story of Augustus – A Walking Skeleton Undergoes An Amazing Dog Transformation
Pack of stray dogs approach teens and beg them to help.
Family discovers the terrible truth about an abandoned Great Pyrenees

Comments
comments