Stormy, a 2-year-old pit bull used to have a great life. He was surrounded by a loving family that took great care of him. He got to spend his days playing around with his four human siblings and the bunch of toys they got for him.
Sadly, one day, it all changed. The family that loved him to the moon and back decided they no longer wanted him in the house so they simply placed him at a high-kill shelter.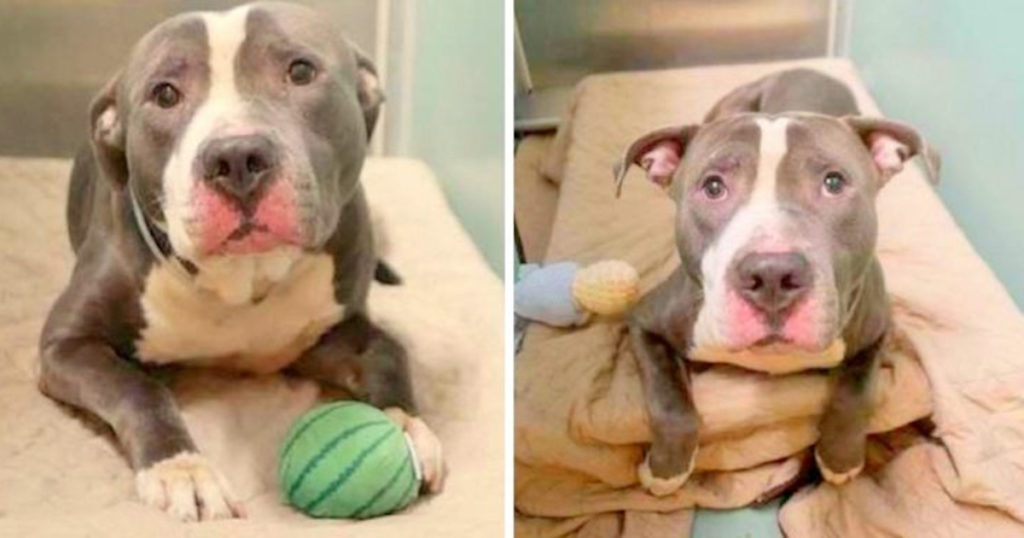 When asked by the shelter staff why they are abandoning the dog, they said how their fifth child was on the way and the house was too crowded. The poor animal was thrown away like an old piece of furniture that doesn't serve its purpose any longer.
Being away from his humans affected Stormy so deeply that he refused to interact with anyone. Soon after, he fell into depression and it made it difficult for the staff to find him a new home.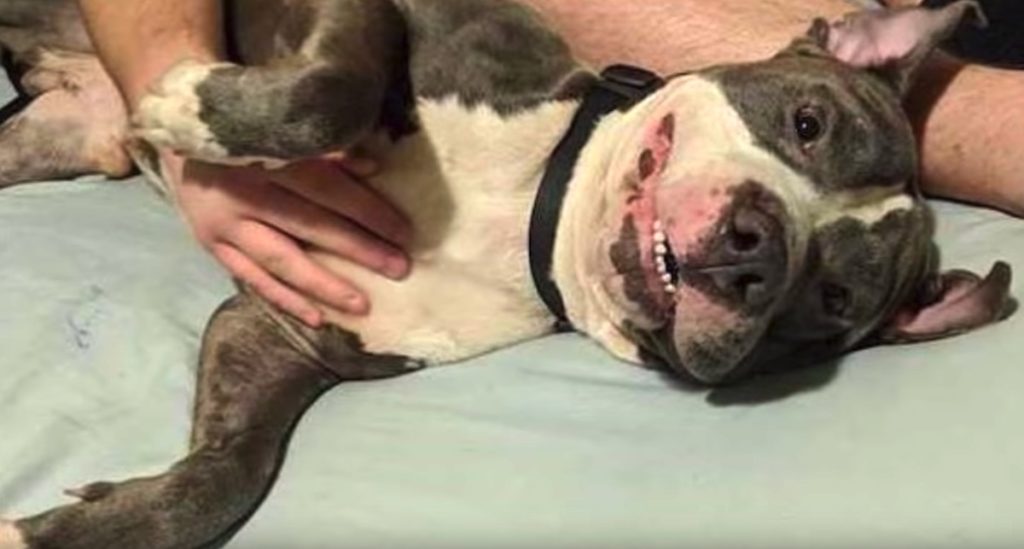 Sadly, Stormy was placed on the euthanasia list as the shelter was full and couldn't keep him any longer. But then, the volunteers from Eleventh Hour Rescue heard of him and stepped in.
They took Stormy and managed to find him a nice foster home where he learned how to love and trust humans again. After he regained his bubbly personality back, Stormy was adopted.
He now lives the life he once had and we can't be happier for him.
Story Source: Online
Read More Stories:
The Story of Augustus – A Walking Skeleton Undergoes An Amazing Dog Transformation
Pack of stray dogs approach teens and beg them to help.
Family discovers the terrible truth about an abandoned Great Pyrenees
Comments
comments