In Harwinton, a Town in Connecticut, a handwritten letter was left by the owner of a dog abandoned, outside an animal hospital. Local animal control staff found a caged up male pit bull named Fatty McFat, in a crate full of his belongings and toys – behind the Litchfield Hills Veterinary Hospital in Harwinton on Monday morning.
Animal Hospital
Part of the heartbreaking letter was as follows: "My owner loves me very much, I am their life! My human went homeless & found out they have a disease & cannot care for me."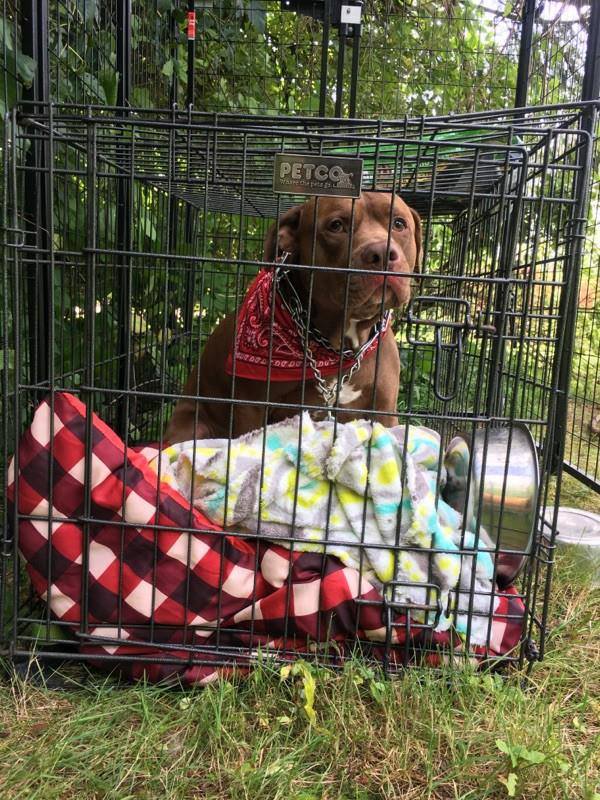 Bowls containing both dog food and water were in the very same wire crate the dog was in, along with a bag of dog food on top of it. Staff said that although the dog was frightened, but had not been left outside for long. A letter claimed that the dog's former owner had previously attempted to rehome Fatty McFat multiple times but to no avail – no one offered their assistance either.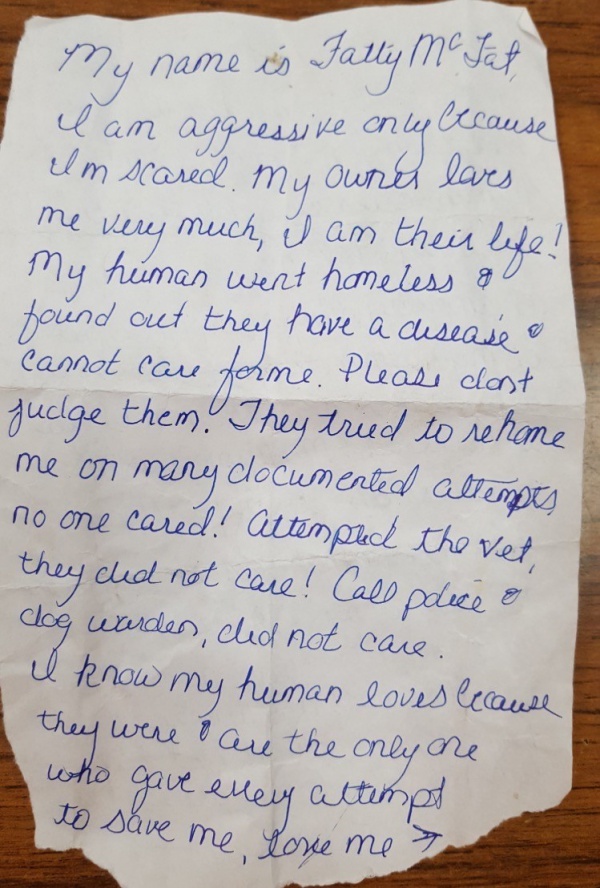 The dog was also not microchipped, but was found to be wearing a red bandana and a prong training collar on its neck. It also showed no signs of being abused, either.
"It is not fair for me to live in a car which I have been for 2 months & my human cries everyday that they are sorry & love me. My human is heart-broken & very sad it has come to this. No one would help," as stated in the letter.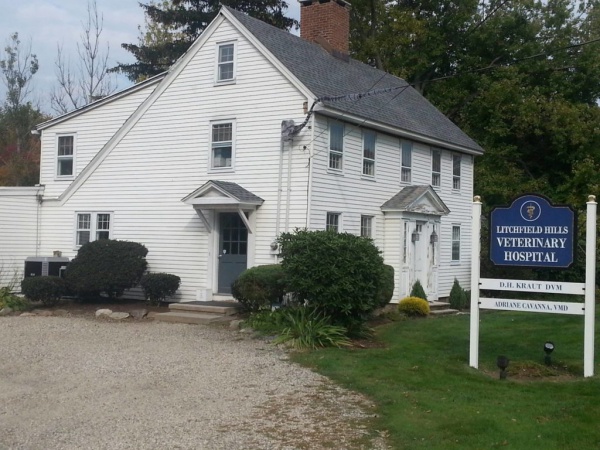 Although the Pit Bull had hurt himself while trying to escape the crate, vets found him to be in relatively good health. As the dog was pretty self-defensive, he had to be tranquilized in order to be safely transported.
After a medical check-up, Fatty McFat was en route to The Simon Foundation, which is a no-kill shelter. His owner was identified and contacted, with the foundation offering to help foster her dog until she can reclaim him. The good news was that Fatty's owner now has a full-time job and would be able to reunite with him soon.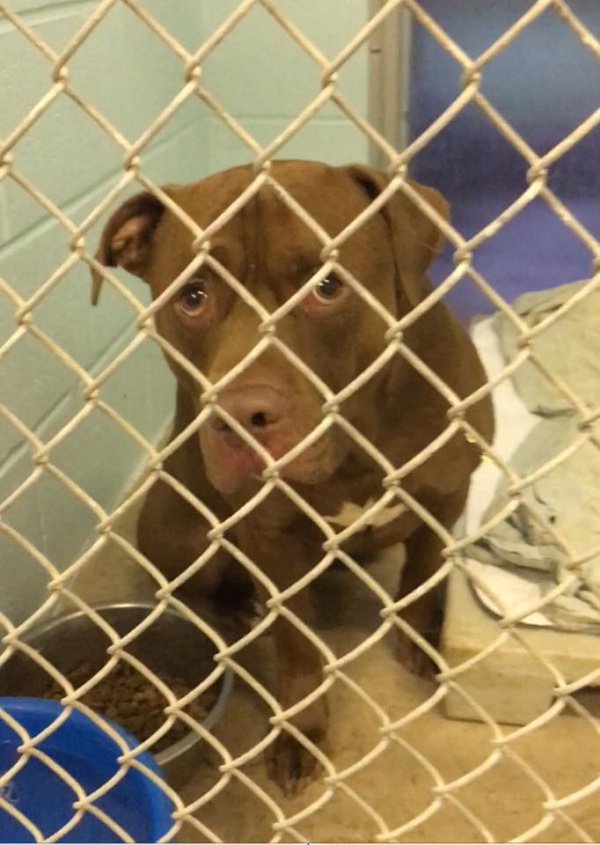 Share this story online!
Read More Stories:
The Story of Augustus – A Walking Skeleton Undergoes An Amazing Dog Transformation
Pack of stray dogs approach teens and beg them to help.
The story of Two Legs Dog Nubby The Boxer Puppy
Family discovers the terrible truth about an abandoned Great Pyrenees
Comments
comments