Knowing your love and dedication are the reason someone gets a new lease of life can't compare to anything. Helping others get to that light at the end of the tunnel must be an awesome feeling, and this lovely lady named Kristin Light Arias has experienced that first-hand.
She made a little puppy's dream come true when she decided to do her best to help him learn how to walk despite his deformed legs. Lovely Duke was rescued from Broward County Animal Care & Adoption and taken to Little Paws of Love rescue.
Kristin could see that despite his disability, Duke was full of life and was looking forward to better days ahead of him.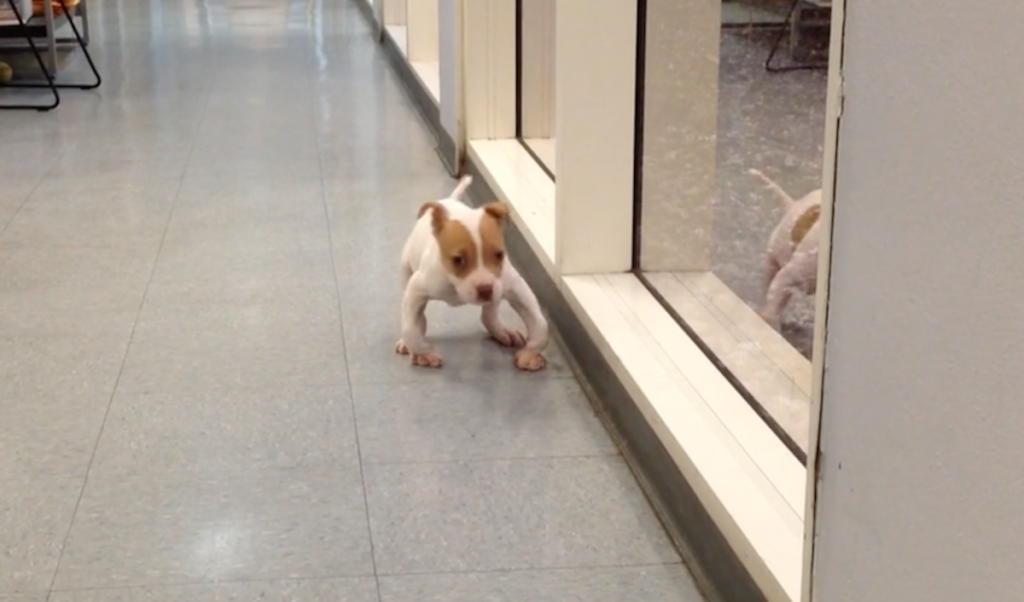 Learning of Duke's condition, animal lovers stepped in and donated funds. The financial help, along with the unconditional love by the animal rescue staff resulted in Duke's cute stroll down the hall.
It's truly amazing what some TLC can do.
Story Source: Online
Read More Stories:
The Story of Augustus – A Walking Skeleton Undergoes An Amazing Dog Transformation
Pack of stray dogs approach teens and beg them to help.
Family discovers the terrible truth about an abandoned Great Pyrenees
Comments
comments