[ad_1]

Finally, the senior dog now has a place to call his own!
This is the one of the most exciting and comforting moments of Freddie, a 9-year-old senior Chihuahua. During his puppyhood and teenage years, this poor dog only knew what life in a cage was like. Plus, he knew nothing about experiencing life as a normal loved dog in a safe and well-sheltered home, neither was he ever given the opportunity to have a taste of what freedom was like. Needless to say, Frankie had no access to proper bedding either, and sleeping on metal cage bar would never be comfortable for an ageing canine. But that was about to change for the better.
Thanks to his rescuer Theresa Spader and her fellow colleagues at the National Mill Dog Rescue, Frankie was given his very own dog bed. It was patterned, new, and the size of the bed was just right for the Chihuahua. But the question was, would Frankie even like his new bed? Staff are now about to find out.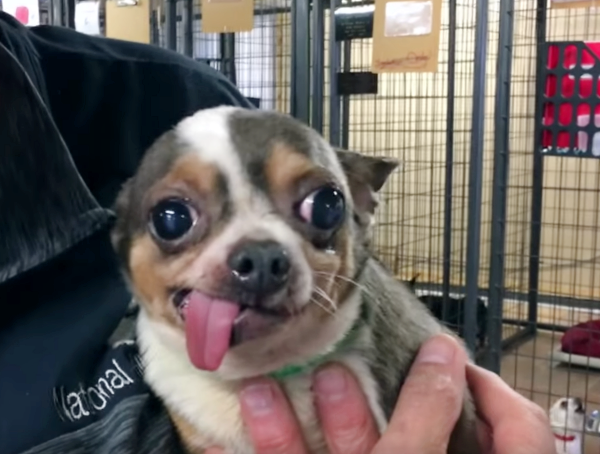 After settling down emotionally and physically, Theresa gently introduced and placed Frankie in the dog bed. With soothing words and plenty of pets, Frankie was soon reassured that this was the safest place to be.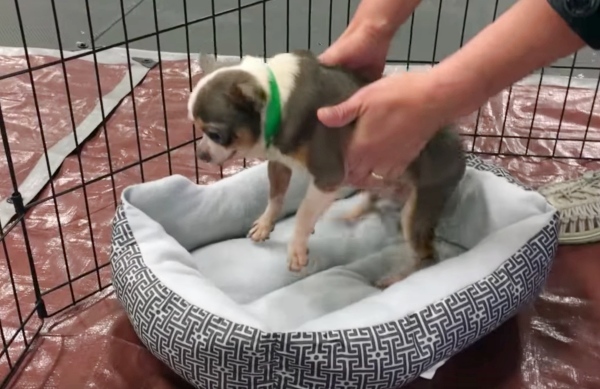 It took Frankie a little digging and moving around before he could locate his favorite spot on the bed. This one of the sweetest moments recorded of the little Chihuahua. Today, Frankie is well-cared for – in his new forever loving home!
Watch the video below!
Share this story!
Comments
comments