Sailing in the Gulf of Naples, a group of boaters came across the most unusual sight. They were hoping to spend a quiet day at the ocean and hopefully see some of the amazing creatures of the underwater world, but what they certainly didn't expect to stumble upon was a puppy swimming in the middle of that ocean.
It was obvious the little pup was tired and looking for someone to take him at a safe place, so the people did their best to get closer to him and get him out of the water. Luckily, one of them managed to grab him and bring him abroad.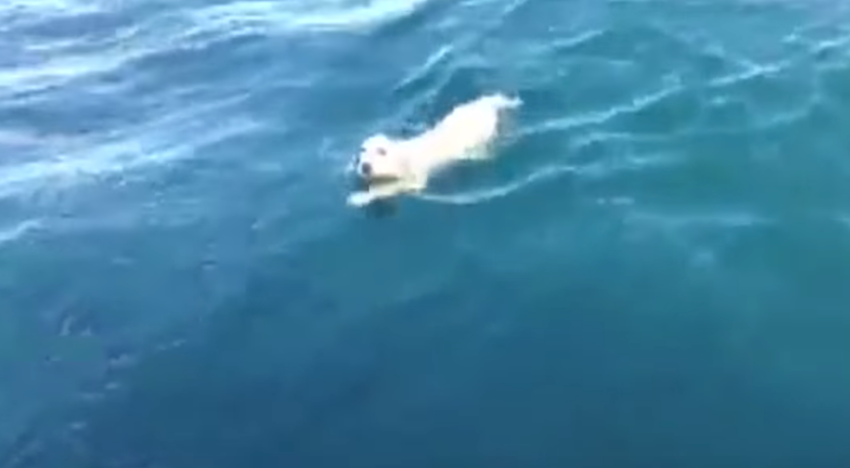 They couldn't help but wonder how could a helpless puppy end up there all alone. But, as it turned out, the poor animal had accidentally fallen off of a cruise ship. Luckily, the kind-hearted people managed to track the owner down and the two were soon reunited.
We are so thankful and glad the puppy was spotted just in time.
Story Source: Online
Read More Stories:
The Story of Augustus – A Walking Skeleton Undergoes An Amazing Dog Transformation
Pack of stray dogs approach teens and beg them to help.
Family discovers the terrible truth about an abandoned Great Pyrenees
Comments
comments