[ad_1]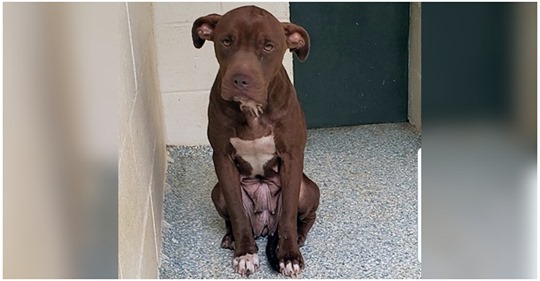 Mocha, a one-and-a-half-year-old Pit mix, is currently sitting on death row at Rowan County Animal Shelter in Salisbury, North Carolina.  
She was surrendered with another dog, through no fault of her own, and if she isn't adopted by November 1st, she will be euthanized due to lack of space at the shelter.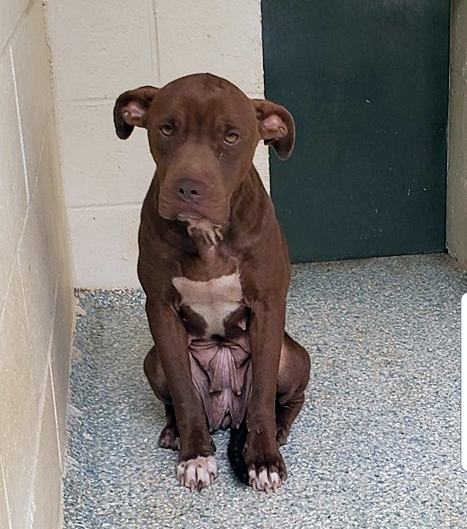 Shelter volunteer 'Albina Albiie Chanel' posted a letter from Mocha, along with a photo of her that shows off her very depressed face and fearful demeanor.
"Dear humans, As I sit here on death row totally defeated, I hope my puppies will at least have a better life than I did," the letter begins.
"I sit here, I am so scared just waiting to be euthanized. You see, I am only a year old. I haven't had a good life at all.. I shake so much in my kennel that people just walk past me. I cant help it tho, humans haven't been nice to me."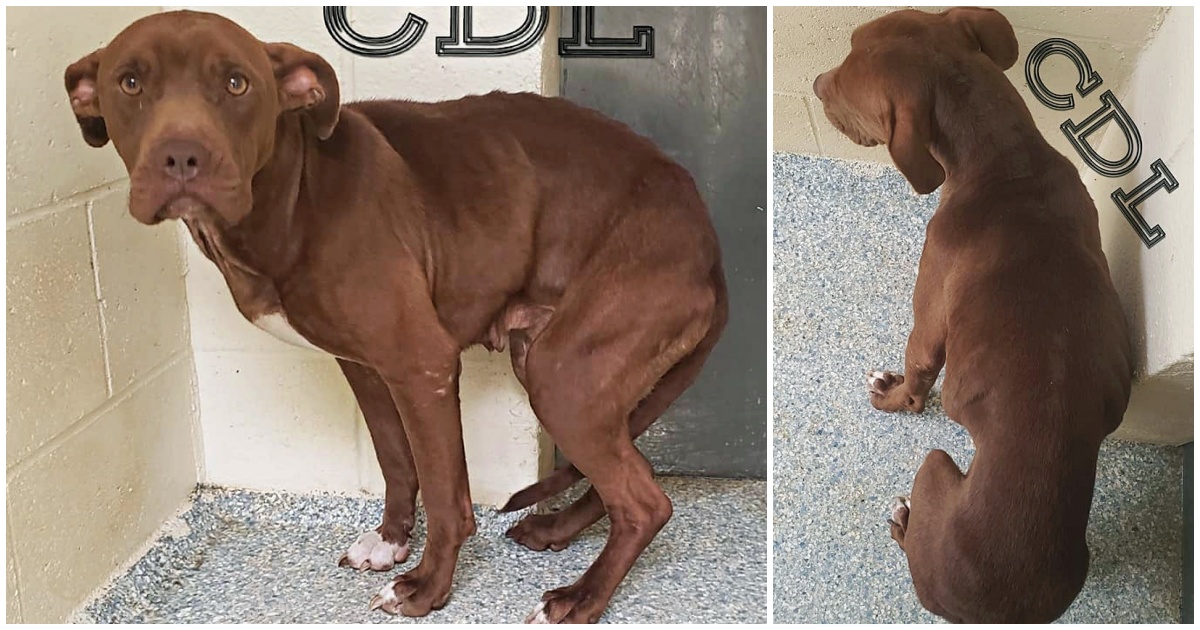 "I am so skinny but I love to eat. I tried to be brave for my pictures today but I couldnt even really get up. I tried tho and I think the girls that were with me knew I was trying.. I got brave enough to even take a treat later."
"I was surrendered to the shelter by my owner with my friend.. please consider adopting me and giving me a chance at a good life. But please know I may take a while to warm up because I'm just so scared. You can find me in kennel #5."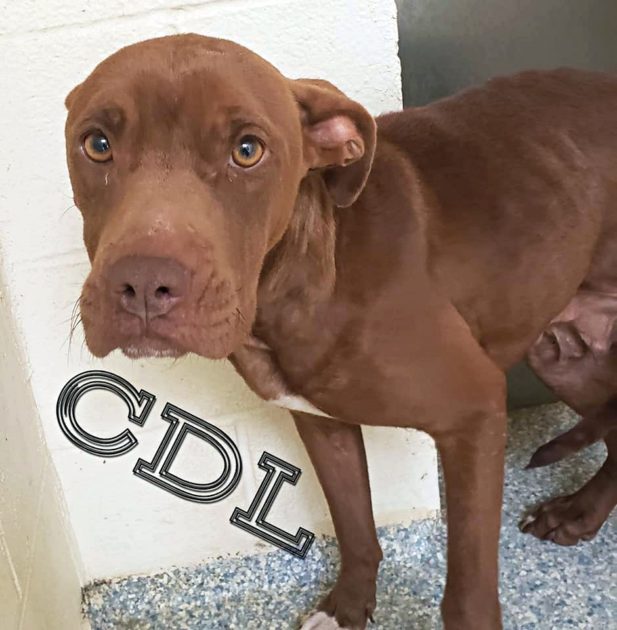 When Mocha was dropped off, she was severely underweight and covered in fleas. Her neglect is currently under investigation.
In the meantime, Mocha hopes to find a home with a person who is very understanding and will be patient with her as she warms up to people.
If you're interested in adopting Mocha, please contact the shelter at 704-216-7768.
Please 'SHARE' to pass on this story to a friend or family member
[ad_2]

Story Source: Online
Read More Stories:
The Story of Augustus – A Walking Skeleton Undergoes An Amazing Dog Transformation
Pack of stray dogs approach teens and beg them to help.
Family discovers the terrible truth about an abandoned Great Pyrenees

Comments
comments