If you don't believe in love at first sight, the story about Bear the dog from Afghanistan will make you think twice. This adorable canine made all the U.S. soldiers from Alpha Company 1/121 fall in love with him the moment they set foot on this foreign country's soil. From then, until the end of the seven long months of deployment, Bear never left their side, and they made sure he was always well fed and taken good care of.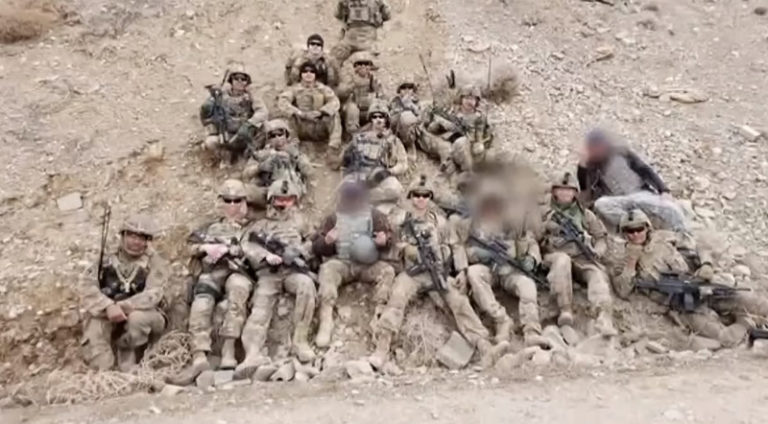 Although he wasn't allowed on base, as the rule says so, the soldiers did all they could in order to sneak out and spend some time playing with him, and giving him belly rubs and hugs. 
Alyssa Bailey, a girlfriend of one of the soldiers told 11 Alive, "Being over there with Bear gives them something to be happy about." And this sweet dog really made their days.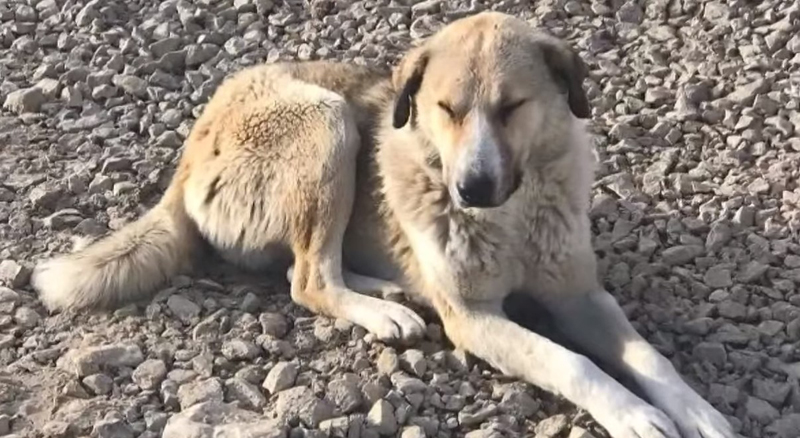 As the time to get back home was coming closer, the soldiers knew they had to do something for their loving companion. They all agreed how leaving Bear behind wasn't an option, so they got this idea of bringing him to the U.S.
Now, no matter how great this sounds, transferring an animal from one country to another isn't really that simple, but this heroes were ready to do anything it took for Bear to be with them.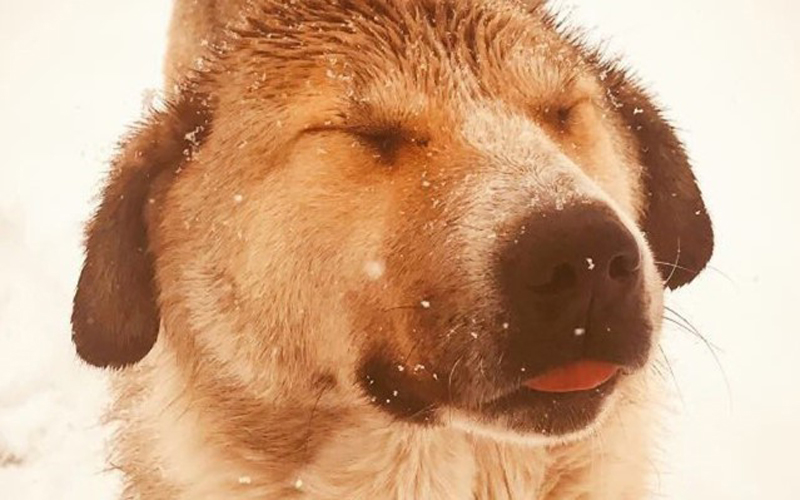 Luckily, an organization named Nowzad that helps with dogs like Bear offered to help. This organization's mission is "to relieve the suffering of animals in Afghanistan; including companion animals, working equines, stray and abandoned dogs and cats and all other animals in need of care and attention, and to provide and maintain rescue, rehabilitation and education facilities for the care and treatment of such animals with no voice but ours."
The vaccinations, the quarantine, and all the documentation needed in order for Bear to be sent to his new home would cost around $4,000. In order to raise that money, Nowzad set up a fundraising page. The soldiers themselves helped raise $1,000. Amazingly, once Bear's story spread around, people were more than happy to contribute in helping him start a completely new life, which resulted in raising a total of $10,000.
The Georgia-based Battalion should be proud of themselves for helping a dog's dream come true. They would be all able to hang out with their favorite furry pal while at home.
Bear got a plane ticket and will be flying home along with his soldier friends. Of course, all this wouldn't be possible if it wasn't for Nowzad who do so much for dogs in need.
Take a look at the whole story in the video below.
Share this story with your friends online.
Comments
comments