Those who were unfortunate to say that last goodbye to their furry family members know the pain and and the grief all too well. We get used to the life with our pets so much that their death devastates us and breaks our heart.
Sophia Bush, one of our favorite actresses and a huge animal lover, lost her rescue dog Penny recently and she shared a heartfelt tribute that is so emotional it made us all cry. She posted the devastating news on her Instagram account, writing, "It's been a week. Still not quite sure what to say, but I needed a break from the internet. Needed to be quiet and hold my heart in the tender comfort of best friends and community. We lost our sweet Penny girl last Thursday."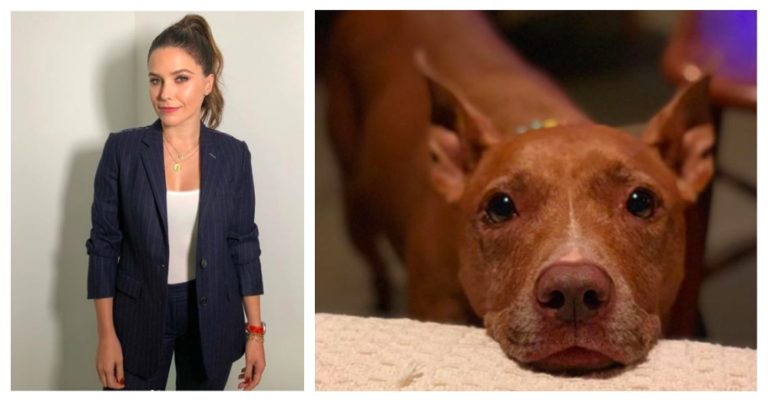 "We knew it was coming, but we didn't know how quickly the day would be upon us. For the last seven days we've cried, laughed, and missed her with an ache that is hard to describe. We've traded photos, and been so supported by our loved ones."
Bush recalls the time when she first laid her eyes on the sweet pup. She remembers all the joyous moments this creature brought in her life. "I loved Penny from the moment I met her. She was a special, wild, rambunctious little thing. Tiny. Sweet. With giant ears, always at attention."

Penny and Griffin, Bush's other dog, were inseparable. "Penny was our mascot. Our welcome wagon. And our guard dog. She helped me, Jenny, @vanessamagos, and Patch survive Griffin's puppyhood, which was insufferable at times."
The dogs would always sleep in a "tangled pretzel" and Penny would clean her bestie's ears every single night. The two were so sweet together that it filled Bush's heart with happiness every time she would see them hugged.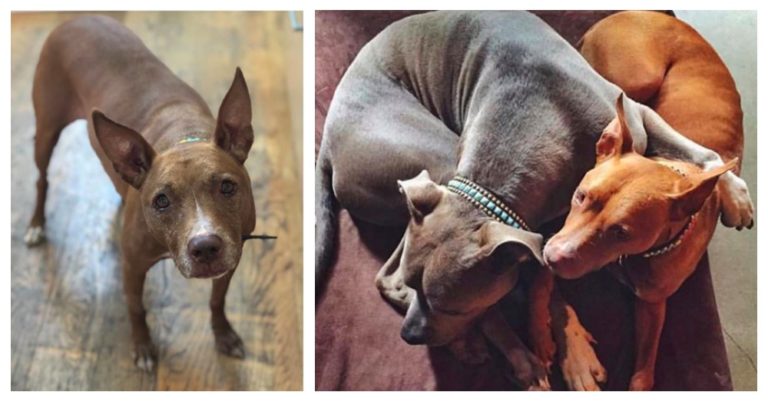 Griffin is now left alone, without his big sister by his side and he's feeling sad. "Seeing him look for her in the house makes my heart catch in my throat. He misses her too. We all do. Sure, Penny was mine, but she was truly ours. She was family."
Bush believes dogs are the source of happiness, and rescued and adopted dogs are even more special because they know how to show gratitude.
She also makes a plea and asks people to adopt. "Adopt a dog if you've ever wanted to. It'll change your life. It'll blow your heart open and teach you how big it is. It'll fill your house with laughter and love. And leave you better than you were before. Sending big love to all the rescuers out there. There's never enough time, but there's more than enough love to go around."
Source: Online
Share this story with your friends.
Read More Stories:
The Story of Augustus – A Walking Skeleton Undergoes An Amazing Dog Transformation
Pack of stray dogs approach teens and beg them to help.
The story of Two Legs Dog Nubby The Boxer Puppy
Family discovers the terrible truth about an abandoned Great Pyrenees

Comments
comments