When the rescuers of Animal Aid Unlimited got a call about a stray dog laying in her own blood in the middle of the street, they had no idea they would come across the most heartbreaking sight ever. The dog's mournful whimpering shook them to the core. These brave rescuers were aware they were fighting against time and did their best to take the dog to the hospital as quick as possible.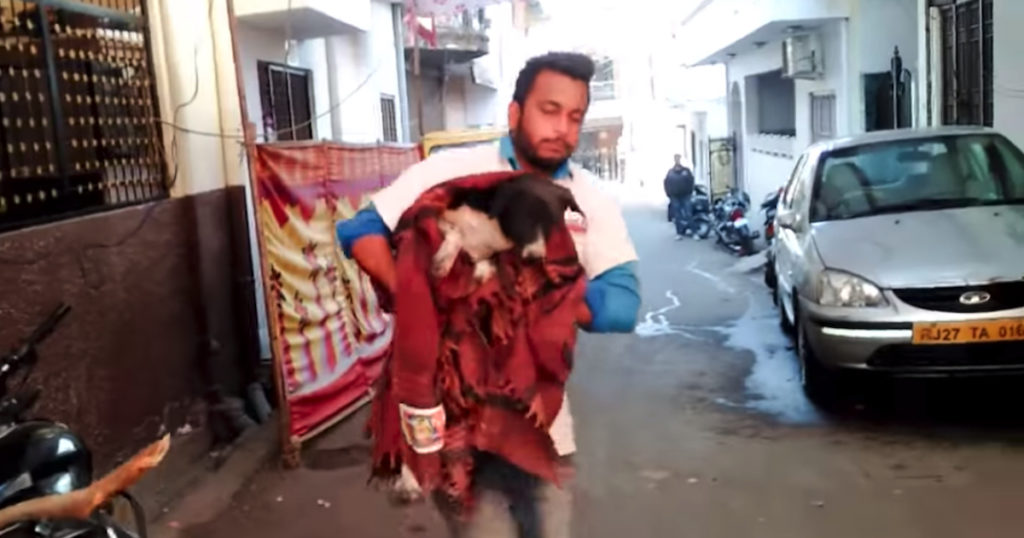 The poor dog would paddle and cry whenever she would go out of consciousness, and then she would just lose herself again. The bleeding that was coming from her mouth and nose was a result of a massive head and brain injury she suffered while on the streets.
Luckily, she was provided with the appropriate medical assistance, including getting IV fluids. Everyone hoped for the best and was eagerly waiting for this beauty to recover.
Amazingly, all the love and devotion the kind-hearted people from Animal Aid Unlimited showered Whisper with helped her get on her own legs and start eating on her own. The progress she made was truly astounding, as only 15 days after she was admitted in their care, Whisper made her first steps. She's now one happy lady who knows how to be grateful to those who gave her a second chance for a better life.
See how she looks like today.
Share this video with your friends online.
Comments
comments