A poor dog has experienced the worst kind of life because she ended up in the hands of cruel owners who cared so little for her that they didn't even name her. The sweet and loving dog spent her whole life chained. Her place was outside the house, just inches of her family house's front door, but she was never allowed to get inside.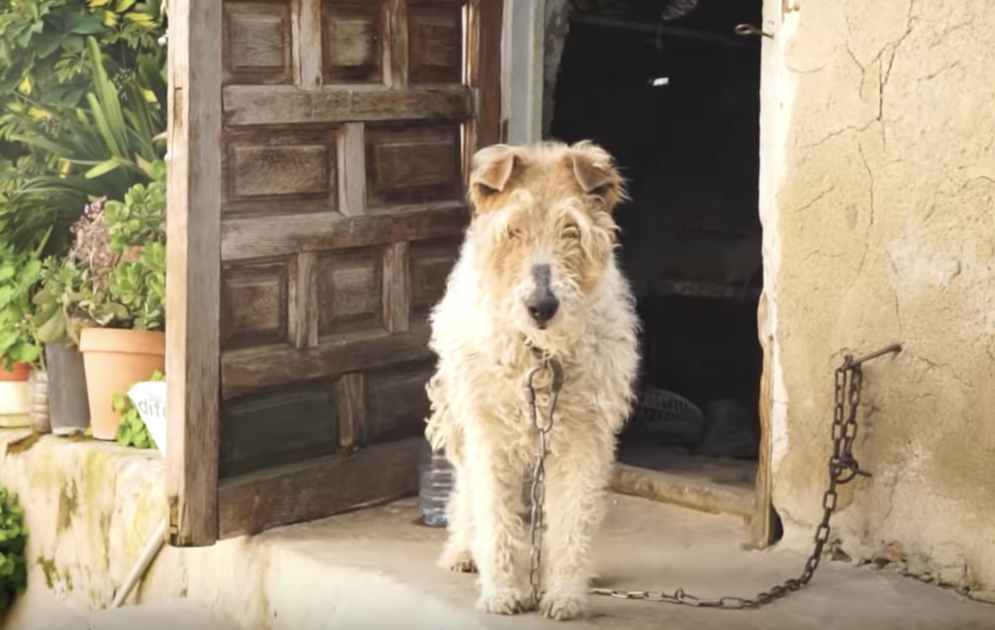 No one knows for sure how often had this dog received food and water. Her bowl was empty most days.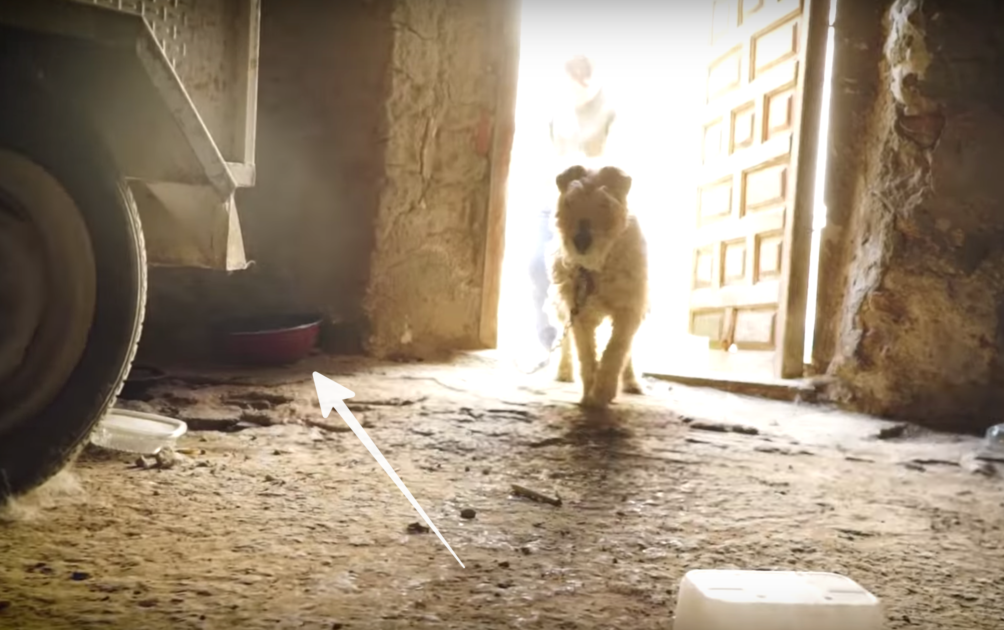 However, things changed for the better when a caring and loving person named Viktor Larkhill came across this dog's way.
To his surprise, the dog greeted him wagging her tale. Her vibrant personality didn't allow her to be resentful towards humans despite what she had to go through.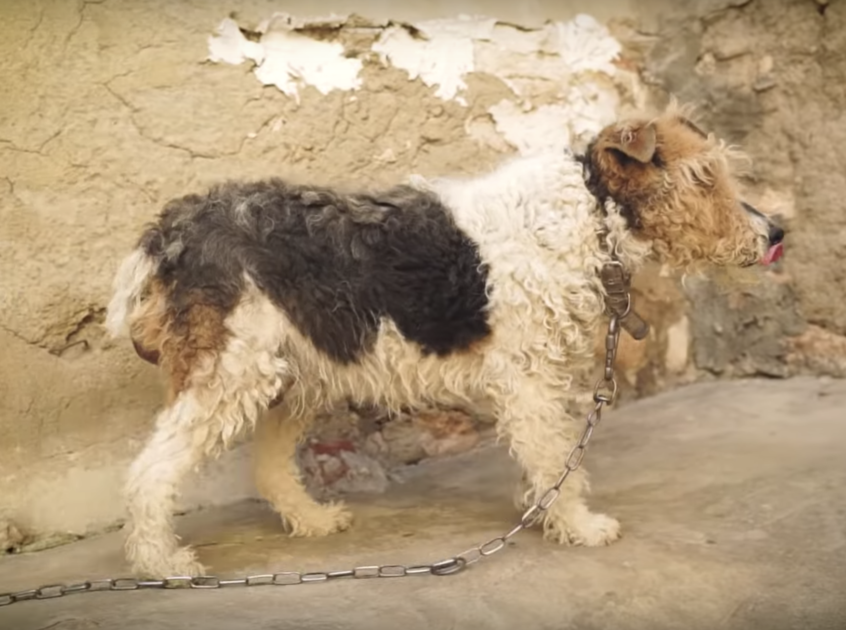 Looking around the place she considered a home, Viktor couldn't believe his eyes. There was filth, garbage, and old stuff tossed at every corner.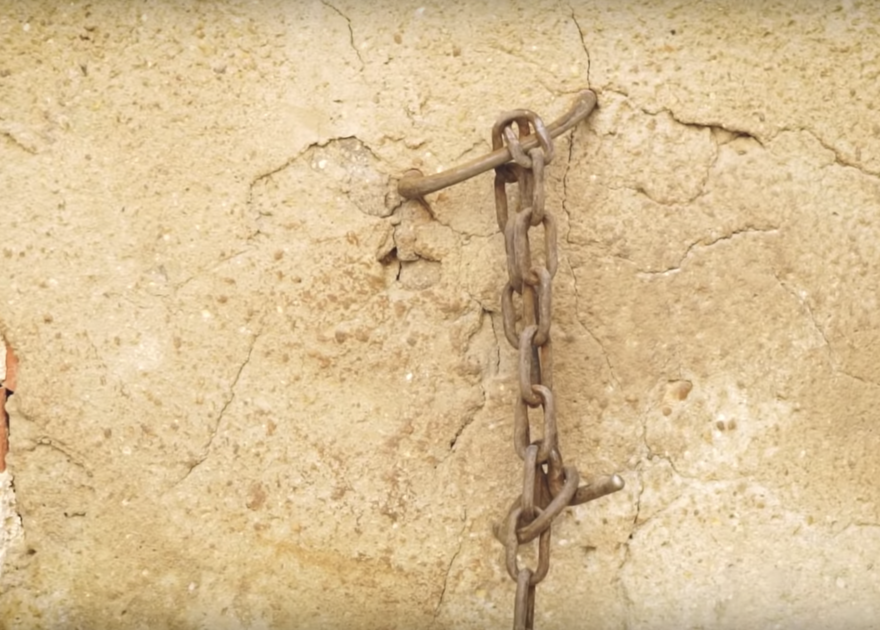 Luckily, the moment of her rescue had finally come. After so many years spent chained, the dog was released, and it felt awesome.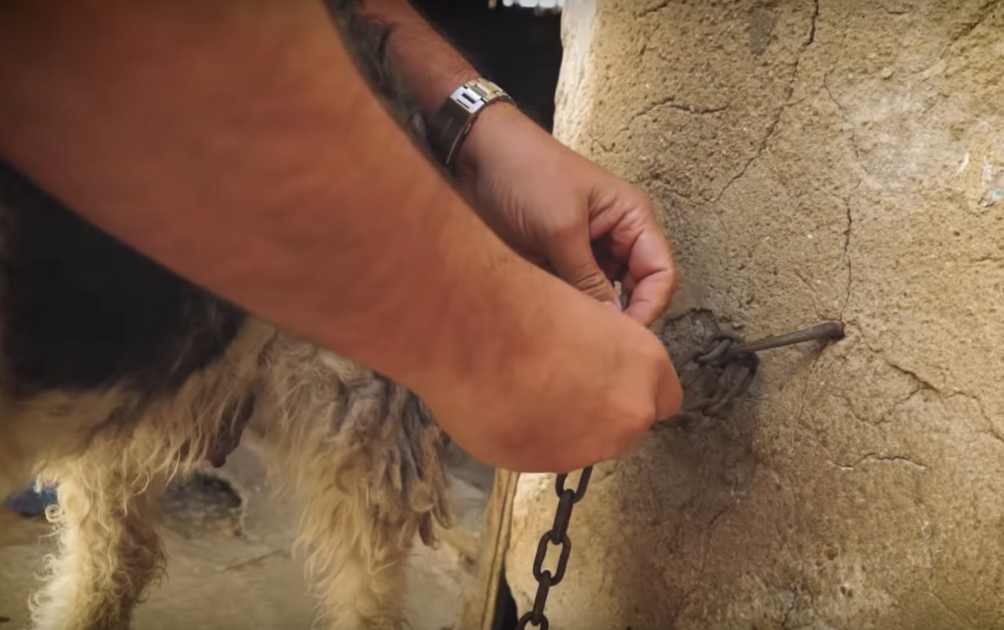 Viktor brought her to the vet's so that her tumor could finally be treated. What's most, the cute dog got a name, and a beautiful one; Maria.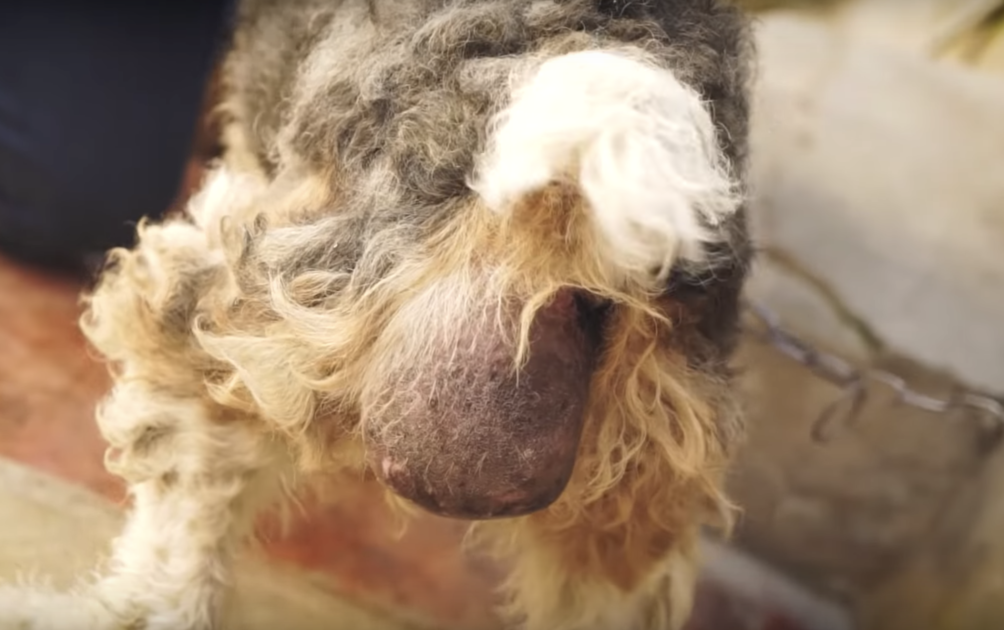 It was obvious Maria was aware that she got a second chance in life. She felt the love she strove for all these years. She learned what it felt like to be treated with kindness and respect, and she loved it.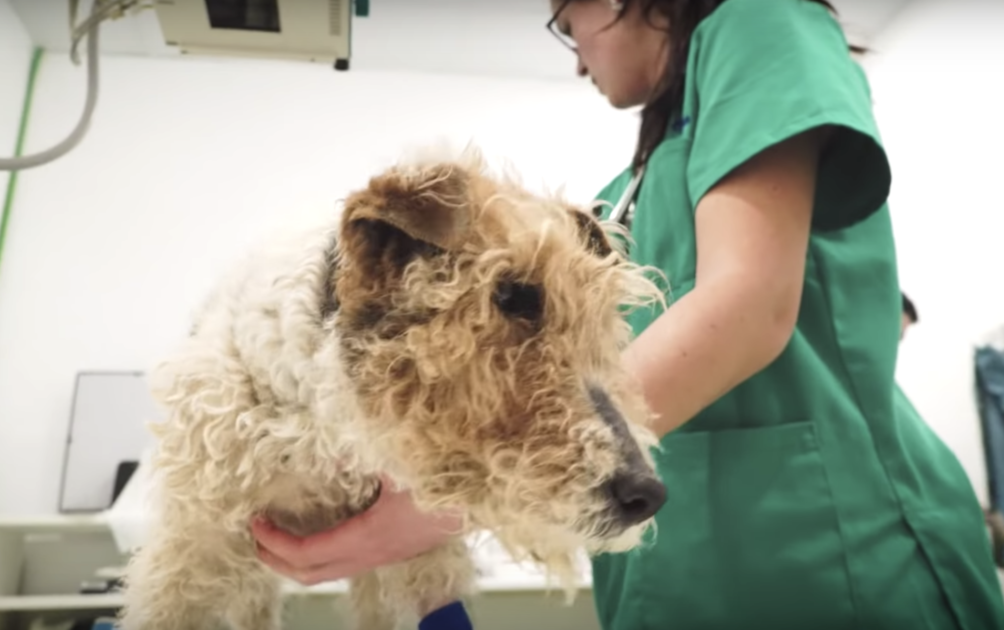 She was so neglected that her tumor grew very big and had to be removed surgically. Hopefully, she will recover and will be ready to be adopted by a new family.
PUPdate: The surgery went well and Maria now gets to enjoy her life and spend her days running around her new family's big yard.
Take a look at her story in the video below.
Story Source: Online
Read More Stories:
The Story of Augustus – A Walking Skeleton Undergoes An Amazing Dog Transformation
Pack of stray dogs approach teens and beg them to help.
Family discovers the terrible truth about an abandoned Great Pyrenees

Comments
comments