If you ever wondered whether animals of different kinds can make good friends, we have the answer and it's a resounding yes.
It looks like animals know of compassion and empathy and are always ready to lend a helping hand to a pal in need. Seeing something like this is even sweeter when two creatures of different species are involved. Now if you've heard of the unusual friendship between Bea the giraffe and Wilma the ostrich, or that of Torque the dog and Shrek the owl, get ready to meet this lovely goose trying to save a shivering pup from the cold.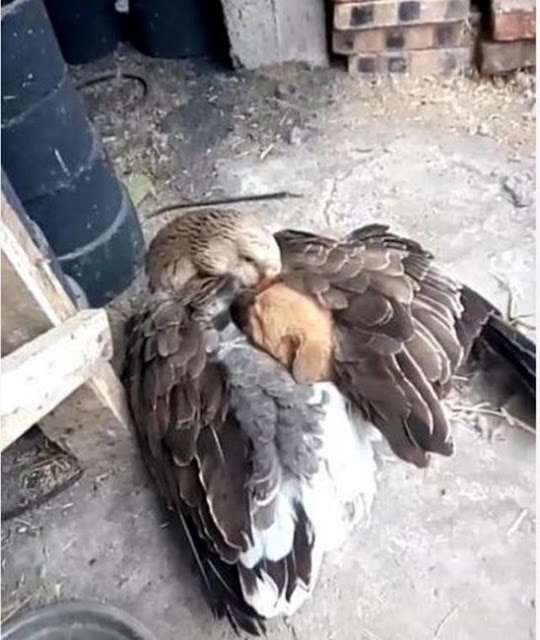 Sadly, the sweet puppy was abandoned by his mother right after he was born. He had no idea where he was or what he was supposed to do. The only thing he knew was that he was freezing and scared, and that he needed someone by his side.
Once the goose spotted the sweet dog, she quickly rushed to offer him the warmth of her feathers. He was a bit puzzled at first and though the goose was going to hurt him, but he soon realized she was his friend. The most amazing of all is when the pup fell asleep in her embrace.
The man who witnessed this unique encounter took a couple of pictures he later posted online. Little did he know so many people would fall in love with this sweet friendship. The best part of this story? Both the goose and the doggy were adopted by the same person which means they will stay besties for life.
It's astounding how animals can teach us about compassion that we as humans seem to lost it somewhere along the way.
Share this story with your friends.
Comments
comments