[ad_1]

Animals can be great companions especially during our darkest of times.
When Sergeant Jesse Knott met the feral cat named Koshka during his service in Afghanistan, he knew the two would become best of friends. The two didn't get to spend much time together at the beginning as stray animals weren't allowed at the army base so Knott had to figure out a way to have his pal closer to him especially because other soldiers didn't treat the cat with much respect.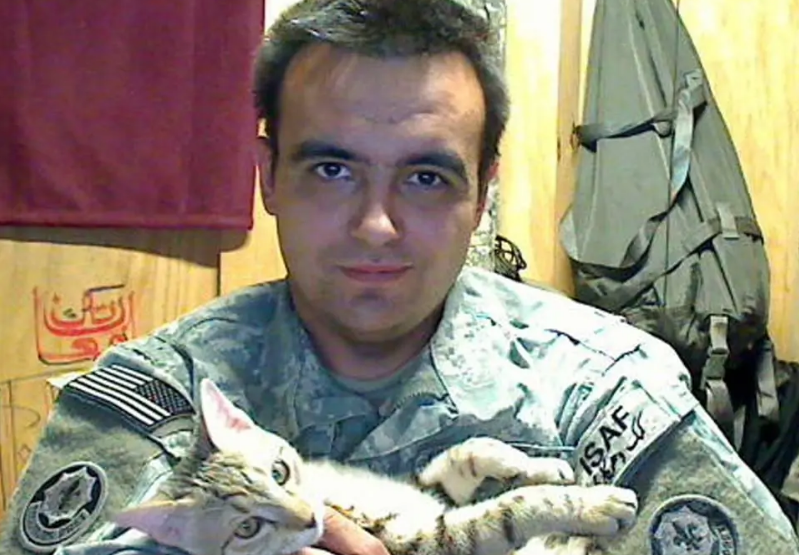 "He was showing some signs that people weren't really taking good care of him," Knott told CNN. "I found paint in his fur a couple of times, and then, people took a pair of clippers and shaved his back."
This is the reason why Knott took Koshka into his office and kept him there most of the time.
Although Sergeant Knott knew how important that cat was to him, he became even more aware of that fact after an awful tragedy took place in December 2011. Namely, two of his fellow soldier friends were killed and that broke Knott's heart. As he was shedding tears in his office, Koshka came closer and sat in his lap.
"I'd lost hope in myself, I'd lost faith," Knott said. "And all of a sudden, this cat comes over and just reminds me that, hey, you're you."
The thing was that no matter how much Knott enjoyed his furry friend's company, it was impossible for Koshka to stay at that office forever. The only reasonable solution that could came on this soldier's mind was to take the feral cat to the United States.
"He pulled me out of one of my darkest times, so I had to pull him out of one of his darkest places," Knott said.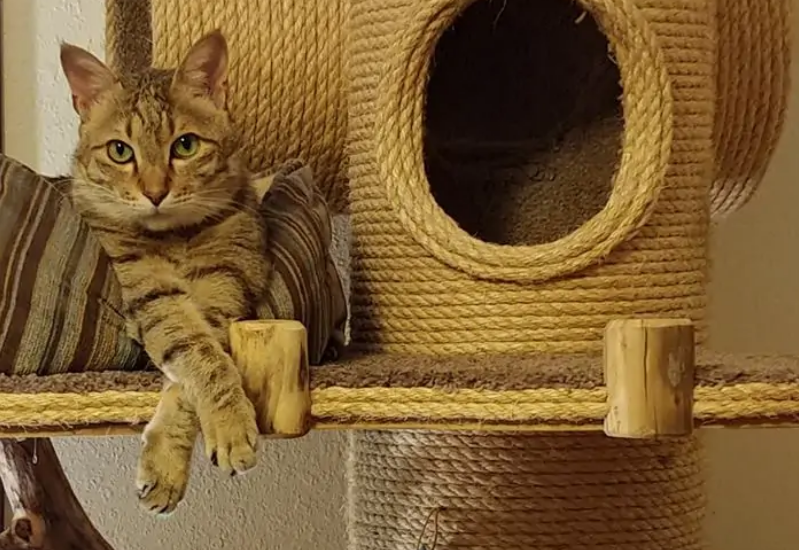 Knott was unable to get Koshka on an American convoy and he started losing hope of ever getting him back home. But then, something unexpected happened. An Afghan translator offered to help him pull off his plan. That man risked a lot as there was a chance he could have gotten killed if the Taliban learned he was helping an American soldier.
Soon, Koshka headed to Kabul.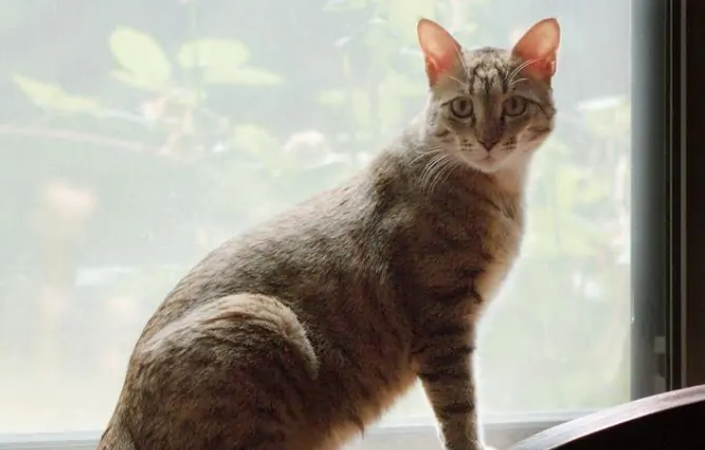 Once he reached Islamabad, Pakistan, Koshka boarded a plane to New York from where he flew to Portland, Oregon where Knott's parents were waiting for him.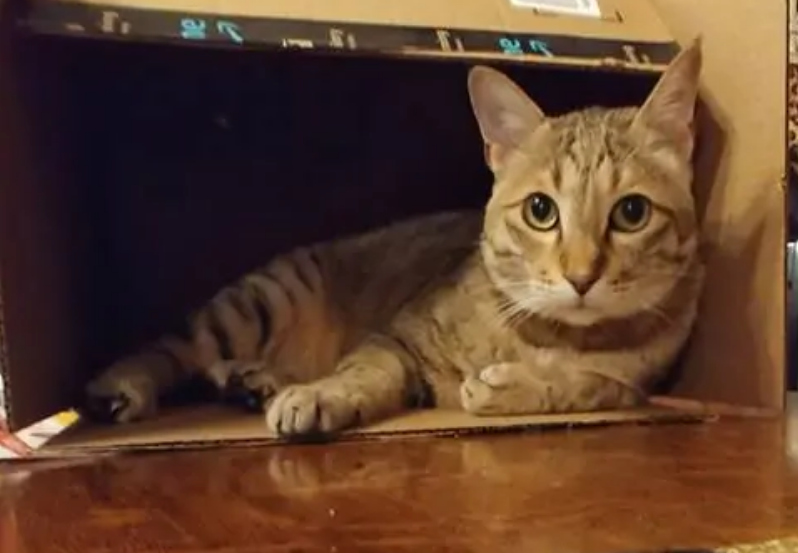 Koshka adjusted in his new home just perfectly and was patiently waiting for his dad to get back from Afghanistan. The reunion was a touching one as the two could finally be together again.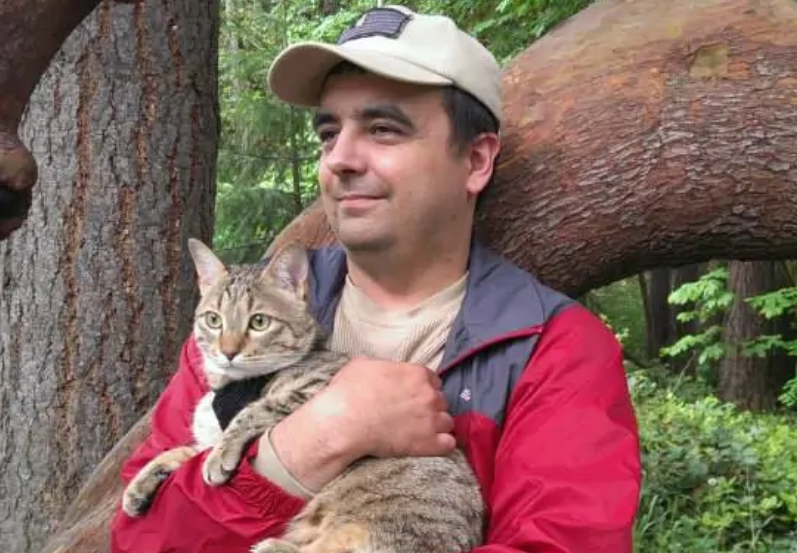 Koshka, who is now eight years old has the perfect life. He's loved by everyone around and has lots of fun hanging with the man who saved him.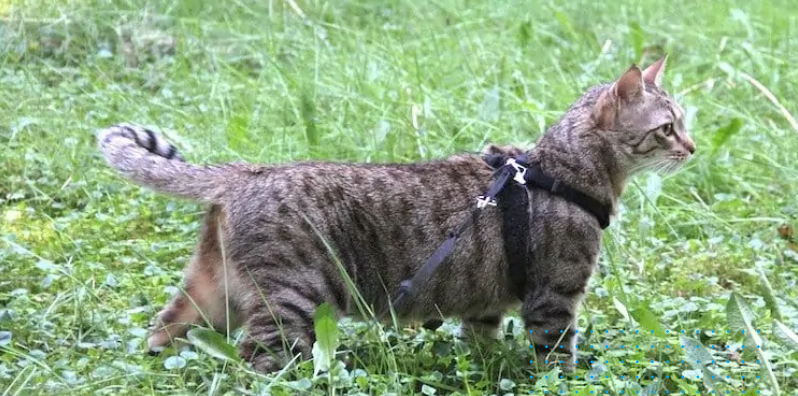 It's safe to say that the friendship between Knott and Koshka is so strong because they both saved each other during their toughest of times.
Below is the video with the whole story, make sure you check it out.
Story Source: Online
Read More Stories:
The Story of Augustus – A Walking Skeleton Undergoes An Amazing Dog Transformation
Pack of stray dogs approach teens and beg them to help.
Family discovers the terrible truth about an abandoned Great Pyrenees
Comments
comments