Those who own dogs and regard them as an inseparable part of the family know just how hard it is to be separated from them.
Unfortunately, when Vietnam veteran James Pack of Newark, Delaware, suffered a heart attack and was admitted to the hospital where he had to spend quite some time, his two beloved dogs were placed under the care of First State Animal Center and SPCA.
During the process of recovery, James couldn't help but think of Bailey and Blaze. He was eagerly waiting to be discharged from the hospital and be by his dogs' side again, but things didn't turn as expected and his stay was prolonged for a few months.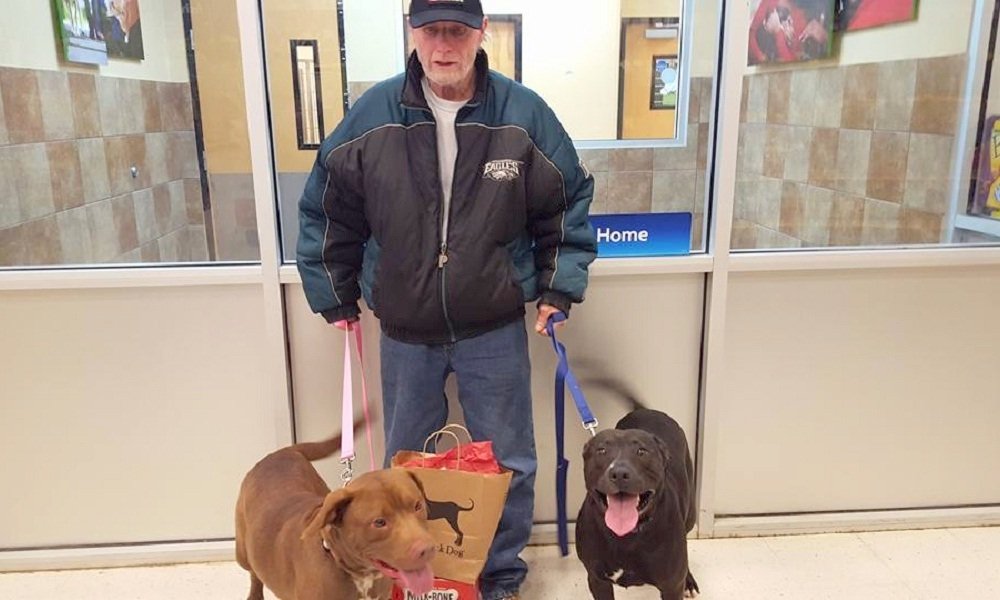 Sadly, the shelter couldn't take care of his dogs for so long so they decided to put both Bailey and Blaze for adoption. James only learned of this when he was finally out of the hospital. Needless to say, he was completely heartbroken and just couldn't believe that someone else could have his dogs instead.
The only bright thing in the whole situation was that the dogs weren't adopted yet and James could ask to get them himself. The adoption fee was $250, which was a lot for James, but he wouldn't quit just like that. In order to put the funds together, this desperate owner decided to sell his car. However, before that even happened, he got a call from Petsmart store that had some great news for him.
The staff at the shelter, which was based in the store, knew just how much James loved his dogs and how desperately he was trying to get them back, so they decided to step in. Each of them donated as many as they could and collected enough money for the adoption fee.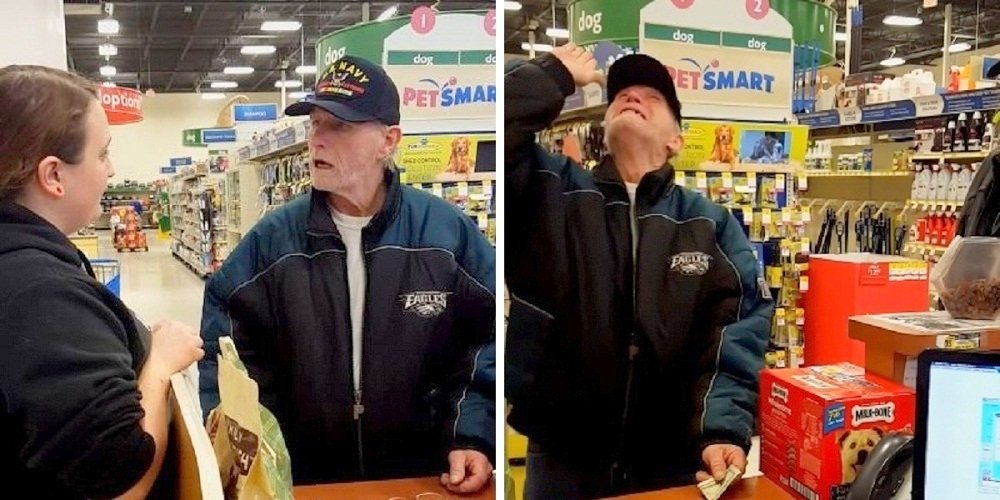 James was over the moon and couldn't believe that Bailey and Blaze will be by his side again. He was beyond grateful to the kind volunteers and God for this chance. The touching reunion was worth all the effort by the shelter's staff.
By blowing a kiss up to the sky, this incredible man who loves his pets to the moon and back showed how much they mean to him, and seeing them reunite filled our hearts with endless joy.
Story Source: Online
Read More Stories:
The Story of Augustus – A Walking Skeleton Undergoes An Amazing Dog Transformation
Pack of stray dogs approach teens and beg them to help.
Family discovers the terrible truth about an abandoned Great Pyrenees
Comments
comments