According to a survey, the average Japanese worker spends approximately 53 hours per week working but a significant percentage – about 15-20 percent of the workforce, works more than 60 hours a week. The results of this survey show that Japanese people, like many people around the world, have too much to do, too much work, and too little time to relax and enjoy their lives. That is the main reason why the percentage of Japanese who are stressed at work is very high.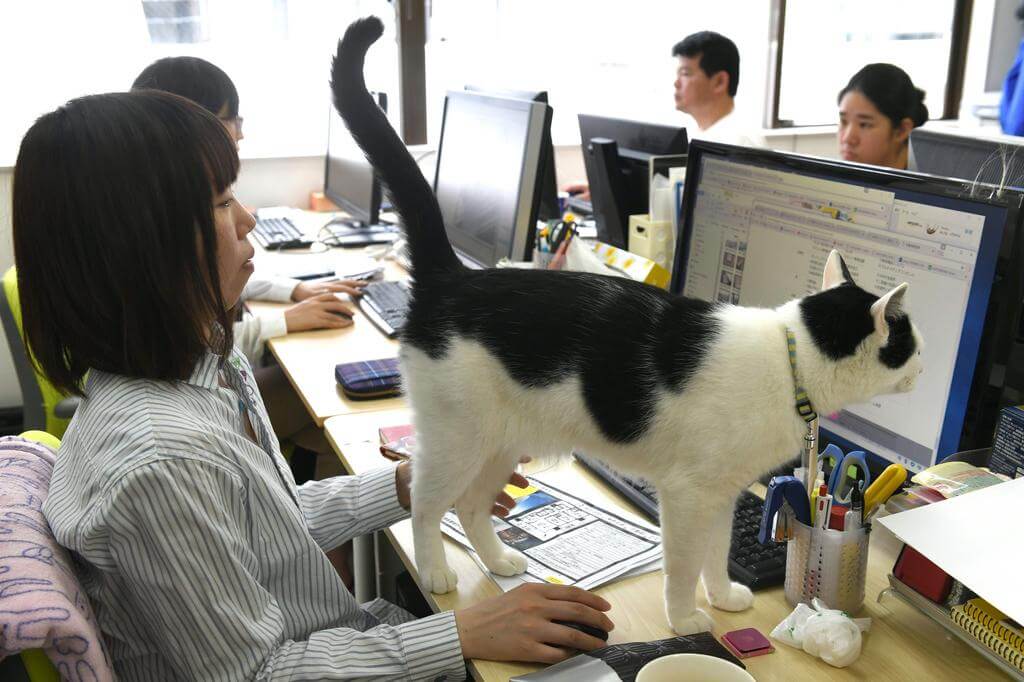 Unfortunately, when work stress becomes chronic, it can lead to health problems (both physical and emotional health) such as heart disease and metabolic syndrome. So, Ferray, a company in Japan specializes in IT which introduced a solution "kitty policy", allowing employees to bring in their own cats at any time to reduce stress and fatigue of working for long hours.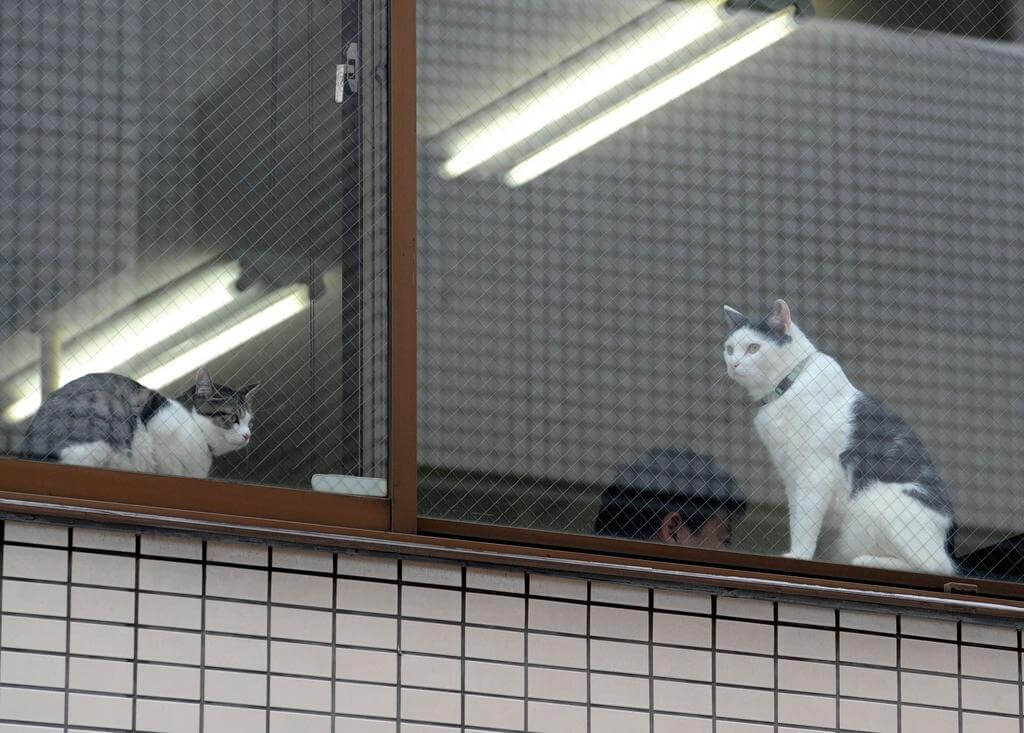 Hidenobu Fukuda, who heads the company, introduced the famous kitty policy in 2000 upon request from one of his employees. He also encourages them to adopt cats from shelters and streets instead of buying from the pet stores. "I launched an 'office cat' policy. It allows employees to come to work with their cats. I will also give ¥5000 (S$62) for those who want to take in a rescue cat." Hidenobu Fukuda said.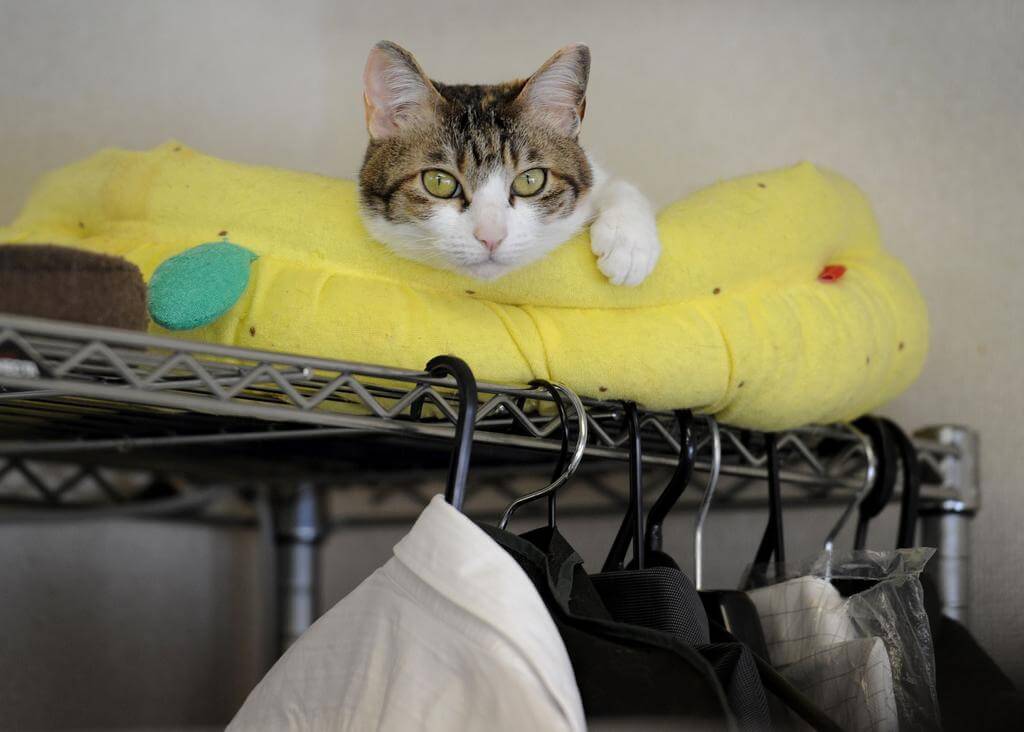 Besides encouraging cat-loving employees to bring their felines to the office, the company also adopts nine adorable cats who are allowed to freely roam around in the office and do whatever they desire. Although it's a good idea to help staffs, there are still some obstacles when letting the cats roam around the office. "Sometimes a cat will walk on a phone and cut off the call, or they shut down the computers by walking onto the off switch," he stated.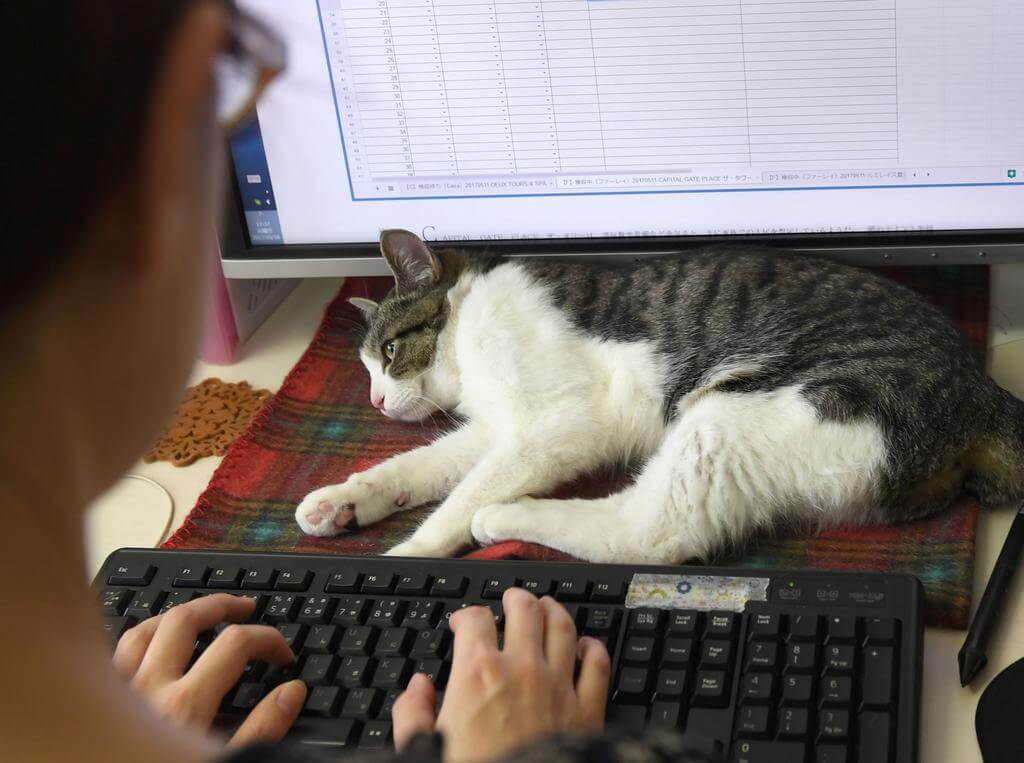 All in all, cats in the office have been a perfect solution for employees who are stressed at work, and the cats as well. The policy has actually led to various other companies to do the same, even cat cafes are popping up on every street. Just take one look at these furballs, everything will become better and whatever exasperation you feel at work will probably dissipate immediately!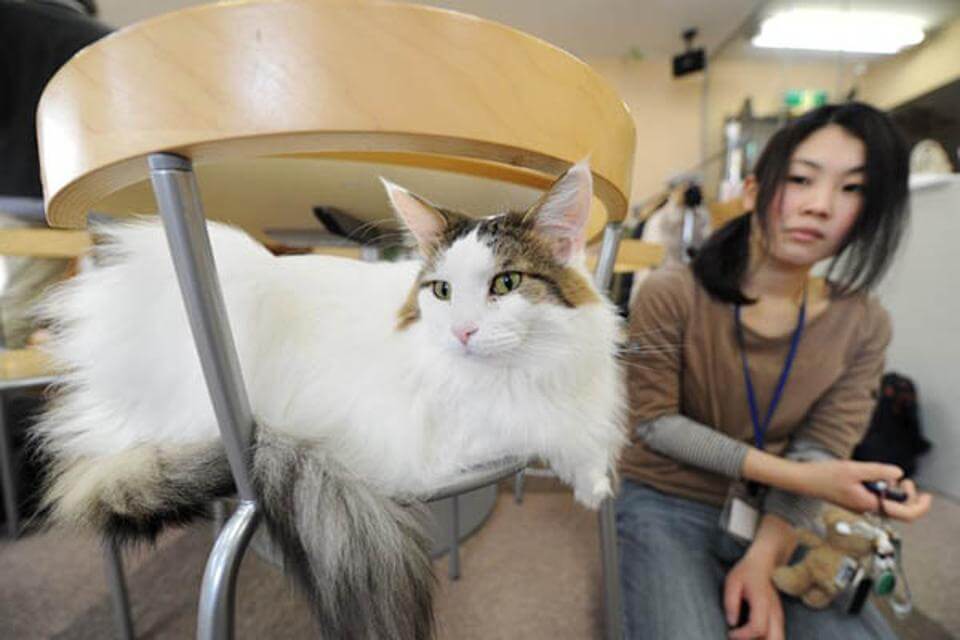 Watch the video here!
A Japanese company is encouraging people to bring their cats to the office to help them cope with stress and fatigue pic.twitter.com/EnA4RSNsyI

— AFP news agency (@AFP) May 19, 2017
Share this story with your friends.
Comments
comments