A pathetic life of Lame Dog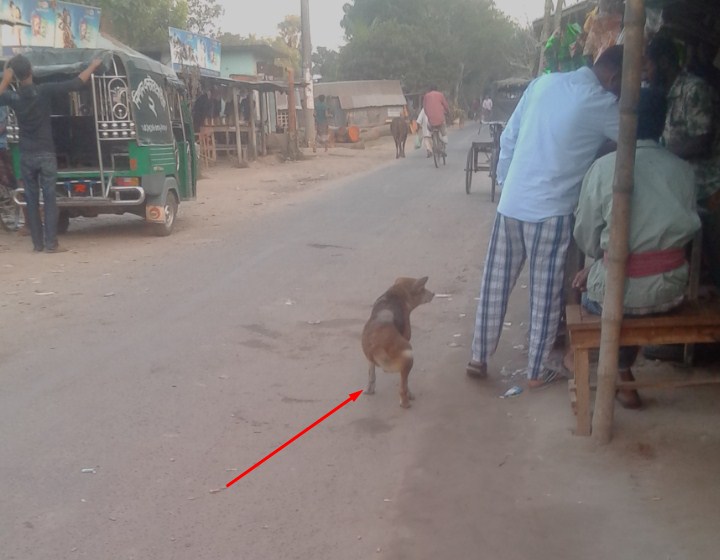 The life of a Lame dog is not a bed of rose. Always he is neglected  by his mates or by the people of our society. A Lame Dog collects food very hardly. Can we help them and give them a nice life?
If you see the first picture then you will definitely realize that the dog in the image is lame and he runs or walks on the street on 3 legs. Someone hurts his(dog) legs and he loses his legs. So his condition is very unlivable. So he is just asking men in the market to give him some food. But his language is not understood by the people. So he is helpless.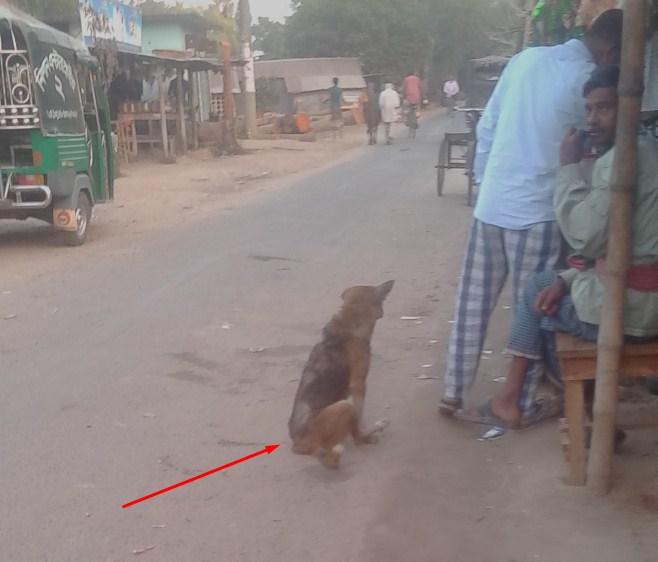 He remains sitting there and thinks that someone from the tea shop will through some food for him. He waits and waits. But no one has thrown any unnecessary food. Suddenly a packet is dropped down. So he thought that it is a food packet.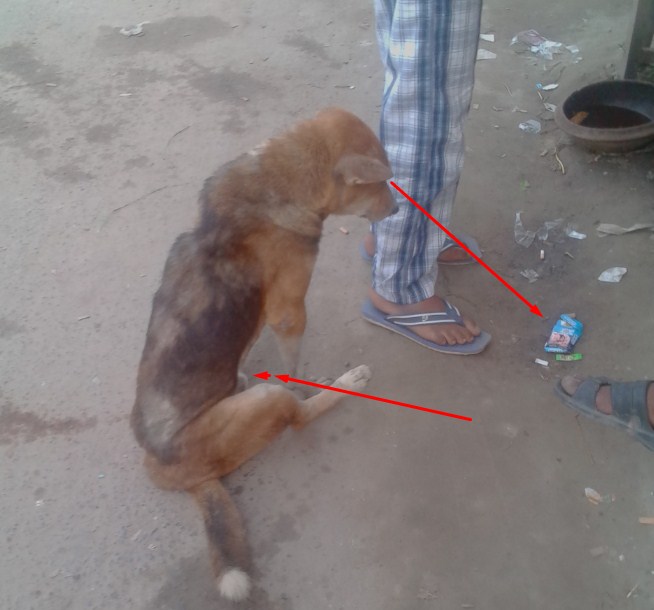 So he looks at the dropped packet and becomes very sad. Because it is nothing about the food packet but it is a Cigarette packet. So he feels uneasy and sorrow. He does not know after how many hours he can manage some food or someone give him some food. Look at the following picture.
You can take a look to the following videos which deal with the story of this lame dog.
In our society there are a lot of people who have no problem for food but i think they have a lot of lack of humanity. They waste their money by smoking. But they do not think that their smoking costed money can save animals' life or animals physical treatment. Animals can not able to make us understand about their problem. But we need to realize their problem. If we do not take care about them, one day these animals like dogs, cats, wolf etc may be lost.
What do you think?
Comments
comments