This is the admin of animal shelters near me . This is the first time I am writing story called "My cat is my best friend – Furreal Friends Cat". From my childhood, I had a dream. The dream to make a friendship with cat or dog. I have made friendship both with cat and dog. So this is the first story related with cat.
Furreal friends cat
It was 2016. My father had captured a video where I see a kitten like furreal friends cat who has just meowing. It looked like toy kitten. I had requested my father to take it to my house. He tried hard to take it to my house. But he could not succeed. Watch the video in the following:
After a few week when I was preparing myself to sat down on laptop for managing my blog https://animalsheltersnearme.net , that kitten came to my room suddenly. I though that the cat may be furreal friends cat. I was astonished and tried to discover what it was asked me to do.
I discovered that it was hungry and it was like albino cat So I gave it some food and tried to touch its head. I was succeed and touched its head with a long time. Soon the it had been tamed and in the same time everyday when I sat down in front of laptop, it came near me and make sound meow meow meow!!!
I everyday every moment gave whatever food in my house. The cat became my friend and sat down on my pillow when I worked in laptop. I named it "Prince" and Whenever I called its name, it came to me.
We were passing nice moment. My Prince is now my playing friend. We play even at night. Watch the following videos :
When my Price was sleeping, i did not forget to capture its picture. Because Prince seemed to me that it was sleeping on heaven.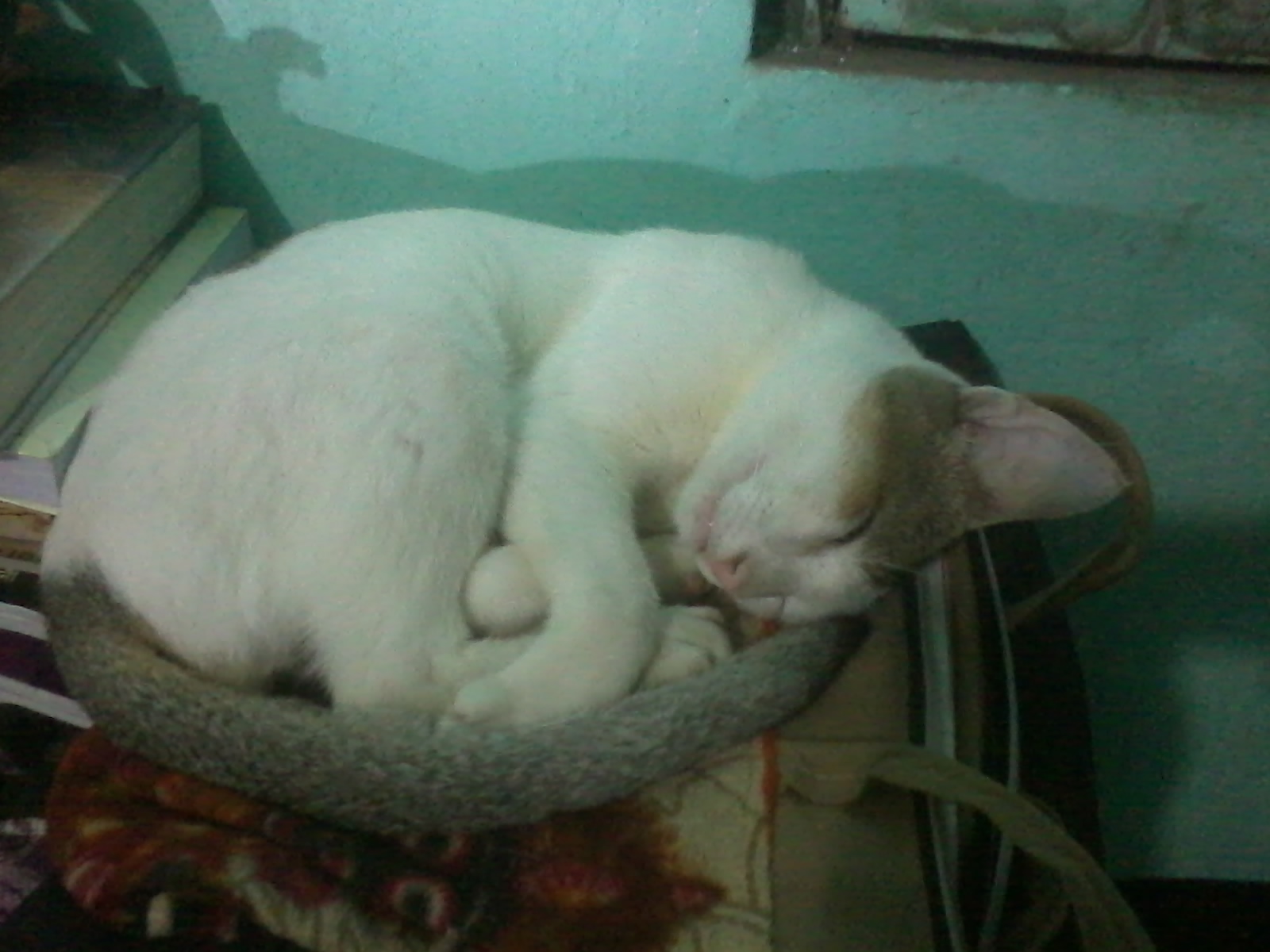 What a moment we had passed our time! But the hone time had gone away when a female cat came to my house and my cat feel in love with the female cat. I was sorry for that because Price passed most of the time with female cat. I once angered for the female cat but thought Prince happiness is the source of my all happiness.
So I let it leave. After a few month I discovered that my Price played with 3 kittens under my laptop table. Now I understood that those are his kids. I took those kitten in my pillow and show my greatness. I bought cow milk for them everyday.
Share this story 'My Cat Is My Best friend – Furreal Friends Cat " with your friends online. Hope your friends will like.
NB: The next story about our cat Prince will be published here soon.

Comments
comments