All those sad and devastating stories of abandoned and neglected animals make us question our faith in humanity. Recently, one heartless owner simply woke up one day and decided how his three-month-old puppies were no longer worth taking care of, so he dumped them in the park. The babies were left puzzled and unaware of what to do and where to go.
And as one of them found itself in a neighboring county, the other one made a fatal decision of heading towards the railway tracks just as a train was about to pass. The poor soul ended up being hit by that train the same day he was ditched by the irresponsible owner. Two tragedies in one day, that's not something many are able to overcome.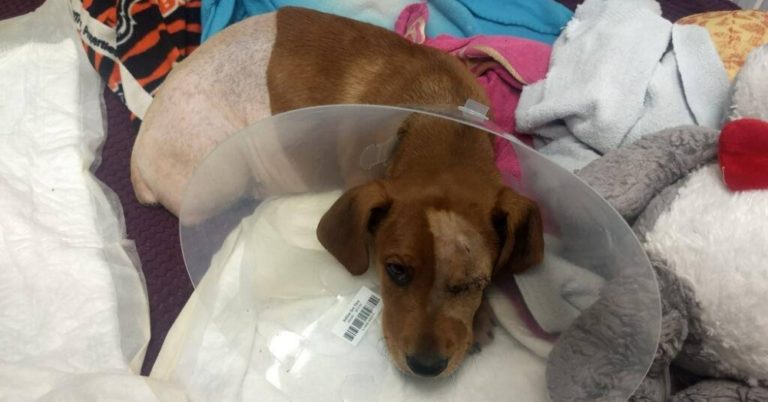 But Trooper, the name this pup later got, is one of the toughest little guys we've ever met. He survived the ordeal he didn't need to go through in the first place, only if his owner decided to surrender him at a shelter instead in the park. Unfortunately, Trooper lost one eye and both his hind legs.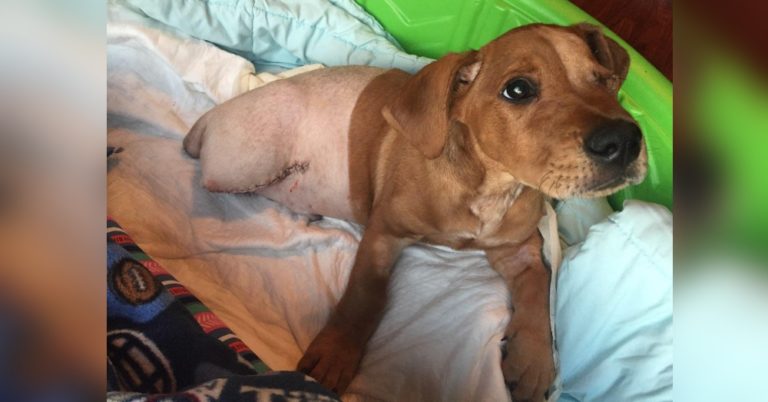 "If the juvenile would have just taken the dogs to the shelter, Trooper may not be injured today," Sheriff Richard Jones said of the puppy's former teenage owner, who was charged with animal cruelty and abandonment. "I am sure Trooper will find a great forever home but his limited quality of life could have been prevented if this individual made a better decision."
Right now, this little warrior is learning how to walk again using a wheel-cart and is living with a foster family. However, he's looking for someone who's willing to take him in forever and take great care of him. The Animal Friend's Humane Society in Hamilton, Ohio know that finding a permanent home for lovely Trooper won't be an easy task, but they hope someone would realize just how great of a pet this sweetie can be.
If  you believe you are the right person to adopt Trooper, or you know someone who is, please contact the organization via their Facebook page. 
Below is a video that shows Trooper's progress. Please share it with your family and friends and ask them to do the same because by spreading his story, the chances of Trooper getting adopted are higher. Thank you!
Share this story with your friends online.
Comments
comments