The process of buying a puppy can be both exciting and overwhelming. There are many factors to consider and many different options to choose from, making buying a puppy complex. If you're considering adding a new member to your family, you're probably looking to get a puppy.
Finding a trustworthy dog breeder or "puppies for sale near me" in your neighborhood is the first step in this process. This might be harder than usual if you are in a region without a legitimate puppy breeder or supplier.
This article will discuss what to expect when searching for a puppy for sale near you so that you can decide with knowledge.
Research About Different Breeds
Before you begin your search for a puppy, it's important to research different breeds and determine which breed is right for you. There are many breeds to choose from, and each breed has its own unique personality, energy level, and exercise needs.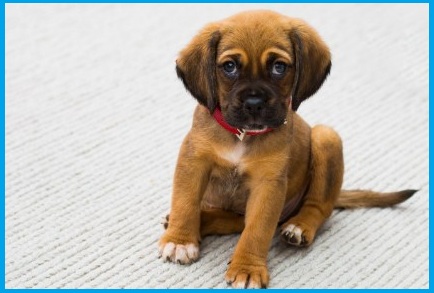 It's important to consider your lifestyle, living arrangements, and personality when choosing a breed. For example, if you have a busy schedule, you may want to consider a low-maintenance breed, such as a bulldog or a pug, rather than a high-energy breed, such as a Border Collie or a Jack Russell Terrier.
Find a Reputable Breeder or Pet Store
Finding a trustworthy breeder or pet store is the next step after deciding which breed is best for you. This is an important step, as you want to ensure that you buy a healthy and well-adjusted puppy from a responsible and ethical source.
There are many ways to find a reputable breeder or pet store, including word-of-mouth recommendations from friends, family members, and coworkers. You can also ask your veterinarian for recommendations or check out local shelters and rescue organizations to see if they have any dogs bred by someone who uses good breeding practices.
Prepare Your Home
It's crucial to prepare your house for your new dog before bringing it home. This includes creating a safe and comfortable living space for your puppy, stocking up on supplies, and ensuring you have a training and socialization plan.
Some of the items you will need for your new puppy include:
A crate or playpen
Bedding
Toys and chews
Food and water bowls
Treats
Leash and collar
Nametag
Cleaning and grooming supplies
It's also important to have a plan for training and socialization, which can include enrolling your puppy in an obedience class, taking regular walks, and exposing your puppy to new people, places, and experiences.
Finalize the Purchase
Once you have found the right breeder or pet store and have prepared your home, the next step is to finalize your puppy purchase. This will typically involve filling out a contract, paying the purchase price, and arranging for transportation of your puppy to your home.
Before finalizing the purchase, It's crucial to study the contract carefully and to clarify any terms or conditions you do not understand by asking questions. It's also important to ensure that the puppy is up-to-date on its vaccinations and is in good health.
Consider your options before searching for "puppies for sale near me". There are several advantages to adding a dog to your family. It's important to determine if a pet is right for you, especially in a busy world where pets are often viewed as part of the family. However, it's crucial to consider your circumstances and needs. While some families may do well with a puppy, others may be better suited for an older dog that has undergone basic training.
Comments
comments