This is the miraculous story of the little survivor who stole the hearts of millions of people worldwide. His life is one incredible adventure that reminds us how we should never give up no matter the rough times we face.
One day, as a group of construction workers from Texas were on the job they heard some strange noises that resembled animal's whimpering. They quickly checked around the side but the animal was nowhere to be seen. The real surprise was revealed when they finally figured out where the voice was coming from.
Everyone was deeply shocked when they saw a hawk flying around carrying a tiny puppy in the clutch.
They were all concerned for the puppy's faith, and as they were considering ways of saving the little one, what they feared most happened. The hawk let go of the dog who hit the ground.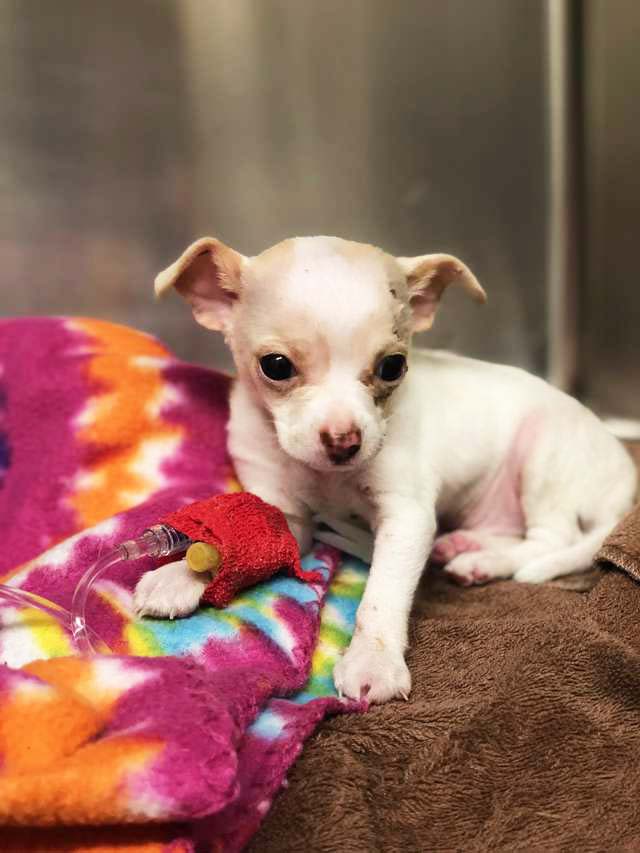 The workers started running like crazy hoping to save the puppy. They immediately took him to the vet's who told them the little survivor was going to be alright.
The baby was just six weeks old and everyone started calling him "Miracle Puppy." It wasn't microchiped and no one could assume whether he had an owner or not so the Austin Animal Center (AAC) took him in. This beautiful soul was given lots of love and made many friends at the shelter.
"When I met this little puppy not long after he came into our shelter, all he wanted was to be held," Jennifer Olohan, communication and media manager for AAC, said. "He was hooked up to an IV to deliver fluids, but despite that, he kept trying to walk to the front of his kennel to get to me. I snuggled him as much as I could, being careful of his IV. He's really just a sweetheart!"
The cutie pie got the name Tony Hawk and now he was on his way to full recovery.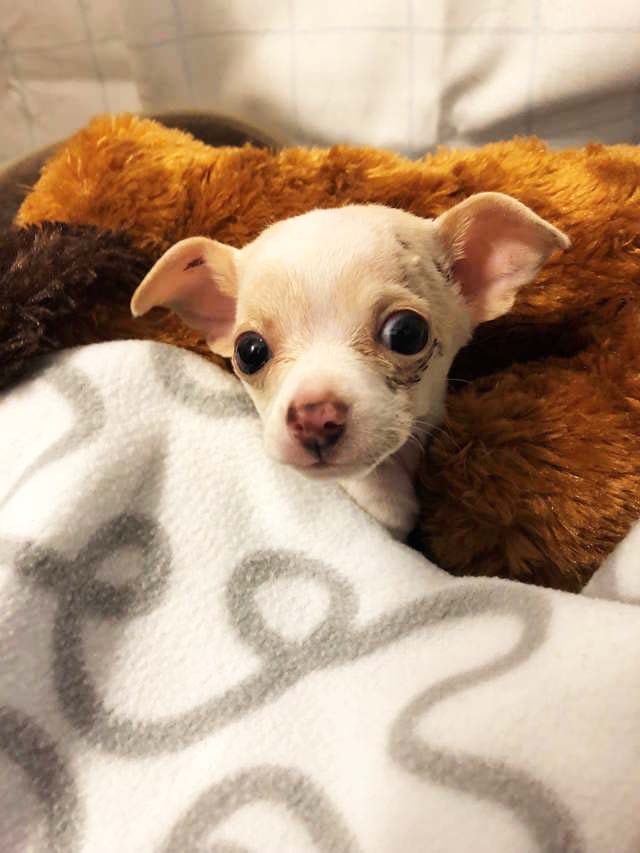 "Tony Hawk surprisingly sustained very minor injuries," Olohan said. "He has some scabs on his head and shoulders from the hawk's talons, but that's it! No broken bones or internal injuries at all from the fall. It really is a miracle!"
Tony is currently staying with a foster family, but once he is all fine he will hopefully find a family that would be more than happy to give him the life he deserves.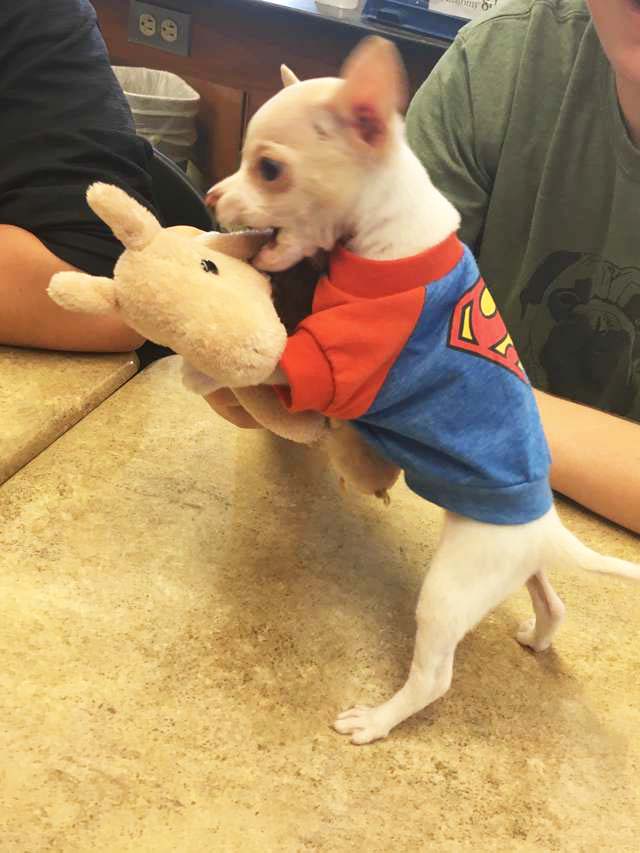 "At this point, his foster has been swamped with adoption applications and has some really great candidates, so we're not taking any more adoption applications for him at this time," Olohan said.
We wish Tony Hawk have a great and amazing life ahead of him. Hopefully as amazing as his life story.
Share this story with your friends and family.
Comments
comments