For regular beekeeping activities in order to inspect bees, undertaking technological procedures in bee breeding and in achieving good yields of bee products, it is necessary to have appropriate beekeeping accessories and equipment.
Basic Think for A Beekeeper
I order to work with bees, it is necessary to start with adequate equipment, which prevents bee stings. The most basic thing for a beekeeper is to equip himself with a beekeeper smoker, bee cap (beekeeping blouse or overalls, bee jacket with veil) and with a beekeeper's knife. Bee Jacket with Veil will surely protect the beekeeper from stings.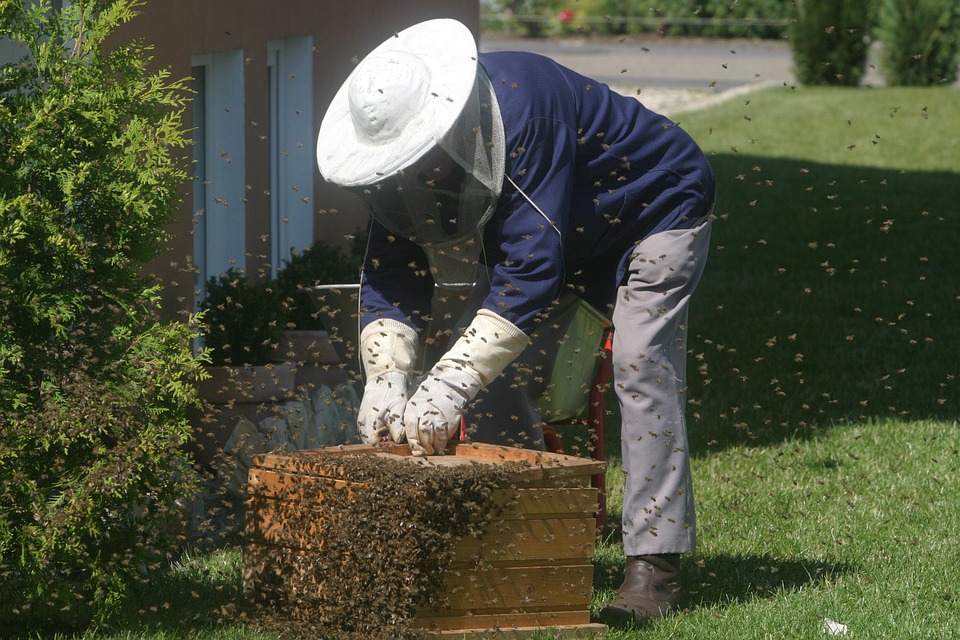 Also, a bee cap protects the face and head from being sting. It is made of a cloth hat into which a wire is inserted, over which a tulle falls. The best color of the tulle is green or black, because the eyes would not get tired while working with bees. It is important to know that the tulle must never be white.
The beekeeping chimney serves to create smoke in it to help bees soothe and thus avoid unnecessary stings and increase efficiency while working with bee hives. The best combustion material is wood, toil, cardboard, corn cones.
As a rule, bees do not need to be smoked a lot, as each smoke excludes a number of bees from the work process. The hive is approached from the side or back.
During the summer, 2 to 3 fumes are inserted, and when the attachments are separated, after a slight withdrawal of the first extension, a couple of fumes are inserted into the hive to remove the bees from that angle.
The bee knife is used to open the hives and is an iron bar, extended at one end and sharpened at the other end, bent at 90 and also extended and sharpened. It is used to open the hive, separate the hive extension, separate and remove the frame from the hive, scraping and cleaning the frame.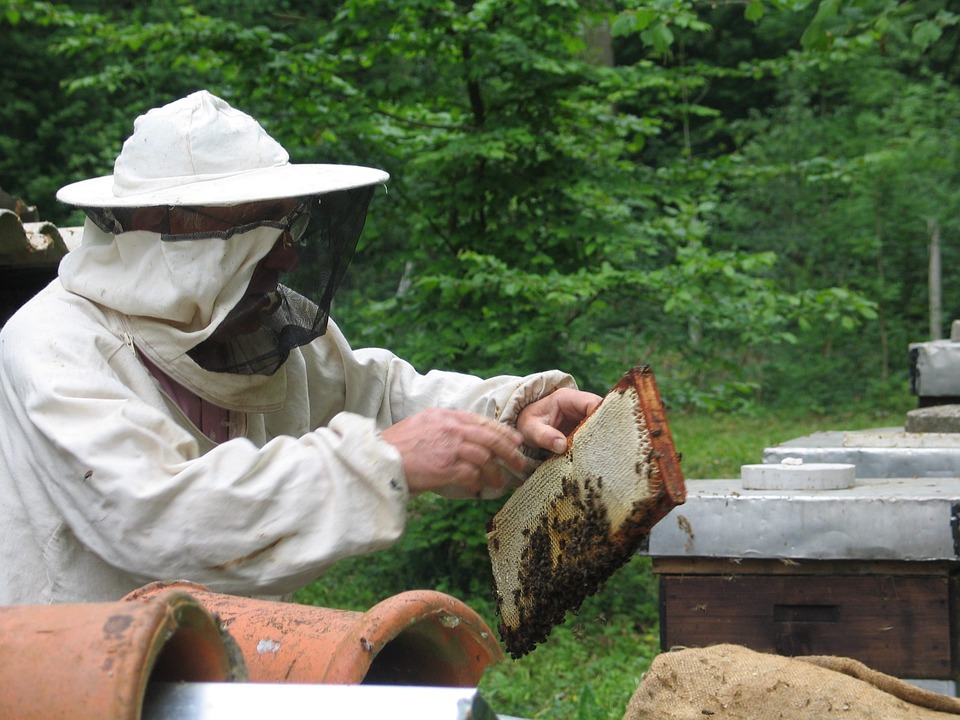 Protective equipment for those who are working with bees in any way generally involves protective clothing and special gloves, while protective clothing refers to hats, jackets and overalls. Since bees do not choose the location of the sting, we should not neglect beekeeping footwear. Although you can order protective clothing and equipment from various websites today, it is recommended that you walk to your local beekeeping equipment store and try out a kit on site to feel safe and comfortable while working with bees. Once you have selected all the right pieces of breastfeeding and footwear, you will be ready for a safe conduct.
Although beekeeping gloves are mostly used by novice beekeepers until they become accustomed to bee stings, this practice is recommended for more experienced beekeepers for mutual protection and safety. The main task of these gloves is to protect the hands of beekeepers while working with bees. Thicker gloves protect the hands from stings, but they are quite clumsy and can easily be crushed by a beekeeper by accident.
Head is one of the main places that must be protected when working with bees, and a bee hat is intended for this purpose. However, the hat itself does not provide sufficient protection, and therefore it must be worn in combination with a veil whose task is to protect the neck and face of the beekeeper. If you are wearing glasses, be sure to try a hat with a veil before buying it, as poor choices could limit your eyesight.
Experts recommend that you buy a Bee jacket with Veil, because a separate variant is unreliable and impractical. The veil could accidentally detach from the hat, allowing the bees to slip through to your head.

Another advantage of a hat and veil in one piece is that you can attach such a combination to a beekeeping suit so that the bees will not be able to slip anywhere. The material from which the hats are made can be white or yellow, as bees are known to attack individuals dressed in darker colors more. However, the veil needs to be a darker shade so that the eyes do not unnecessarily bother when working with bees. There are several versions of veils available to choose from, each with its own advantages and disadvantages. You can choose between round, hooded and square shaped veils.
Hooded Veil:
Reduces contact between the veil, head and hair to provide great protection for the neck and head. However, the disadvantage of this version of the veil is that it limits the view at some angles.
Round Veil:
Provides wide vision and space between head and web. Its design offers great ventilation to beekeepers, which is a big plus during the hot summer days. This is the most popular choice among beekeepers.
Square Veil
Consists of a solid hat and mesh veil that is sold separately. The front of the veil is quite spacious and comfortable, while the sides provide good ventilation.
Whichever option you choose, we recommend that you choose a zipper that can be attached to the rest of the beekeeping suit because other options are quite unreliable.
Beekeeping suit or jacket
A beekeeping suit or jacket is the part of the work piece that has a veil attached to the neck, so working is also possible when bees are more aggressive. The suit should be white because the dark colors remind the bees of predators, which encourages them to attack.
Beekeeping suits are traditionally white for the reason that most beekeeping activities take place during the summer, and white clothing absorbs less heat from the sun, making work more bearable and enjoyable. In terms of materials, beekeeping suits are traditionally made of solid cotton cloth, but today special suits of various combinations of materials can be purchased to provide the beekeeper with the best possible ventilation.


These ventilated suits are made of several layers of mesh that allow for unhindered airflow, and will be of great use when summer temperatures exceed the 30-degree threshold. Since beekeeping suits are usually worn over standard clothing, always buy a one-size-fits-all suit, or buy an extra large one, if it is possible.
Share this information with your friends.

Comments
comments