Many dog owners forbid their four-legged companions from sleeping on the couch or in their bedroom. On the other hand, dogs seems to love it greatly. Maybe they feel that getting to share the bed with their favorite humans is a way of telling them how much they love them.
bulldog pup
A sweet Bulldog puppy named Greta was determined to get on the couch, but once she was denied that, she started arguing with her daddy. Honestly, it's the sweetest thing ever.
Her sassy attitude along with her adorable looks make this tiny pup one of our favorite. We guess she isn't used to be said no, so all this makes her angry and pretty grumpy. What's best, she isn't afraid to tell her dad how she isn't happy with his decision to not let her sit next to him. Greta wouldn't stop going back and forth while trying to show her fierce attitude. But her angry barks turn to be more sweet than angry as they resemble innocent squeaks.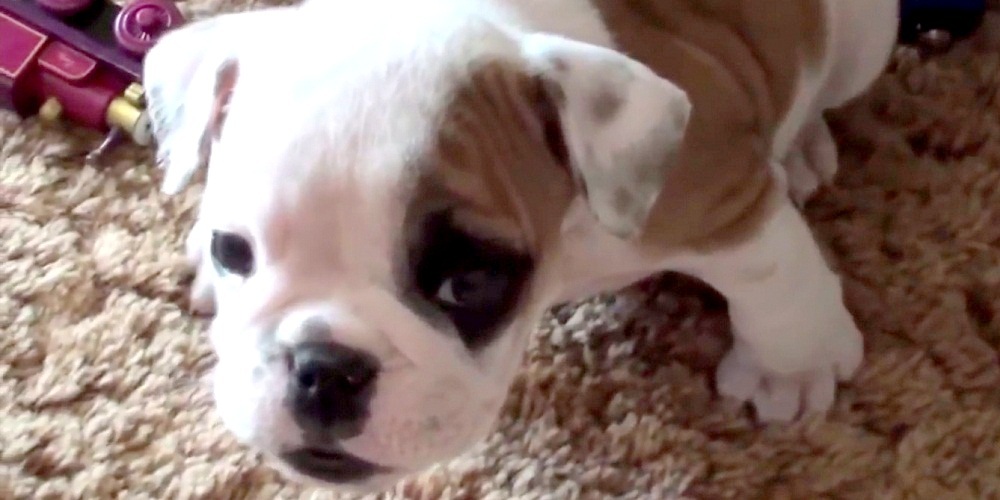 This angry bulldog won't stop arguing and throwing tantrums unless she's given what she wants, and that's a spot on the couch. Once she decides to raise her front legs by standing up to Dad, he just can't say no and lets her jump in. It's amazing how her attitude changes in an instant. The moment she sits next to her Dad, she starts smiling and that grumpy look is gone.
Take a look at the adorable video. Greta shows us what true happiness is as she turns from fierce to sweet in a matter of minutes.
Share this story.
Comments
comments