In Georgia, one female German Shepherd was rescued earlier on in February 2019 after a rough life on the streets causing her to be both tired and hungry. With no one to claim her, she had to be sent to a kill-shelter should the worst happen. Furthermore, Reba the German Shepherd was not alone – she was pregnant!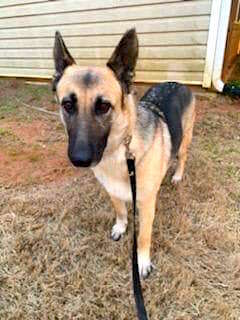 Female German Shepherd
Just in the nick of time before Reba could end up in an animal shelter, an animal welfare organization which was based in Valrico, Florida named
Heidi's Legacy Dog Rescue, intervened and Reba ended up as a foster with a family living in Clearwater. 
Kristy Anderson, Reba's new foster mother, recalls how she met Reba: "She was picked up running as a stray in Georgia. This was around the same time we took in some shepherds from the large breeder bust there, so she could have been an escapee. We aren't certain.I got her only two days before she gave birth."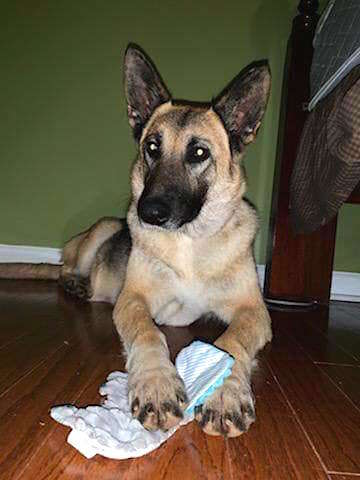 Reba was heavily pregnant, and not with just a few puppies – it was a whole litter of 6 in total! Both the mother and pups were reported to be in good health, and nothing seemed out of the ordinary at first.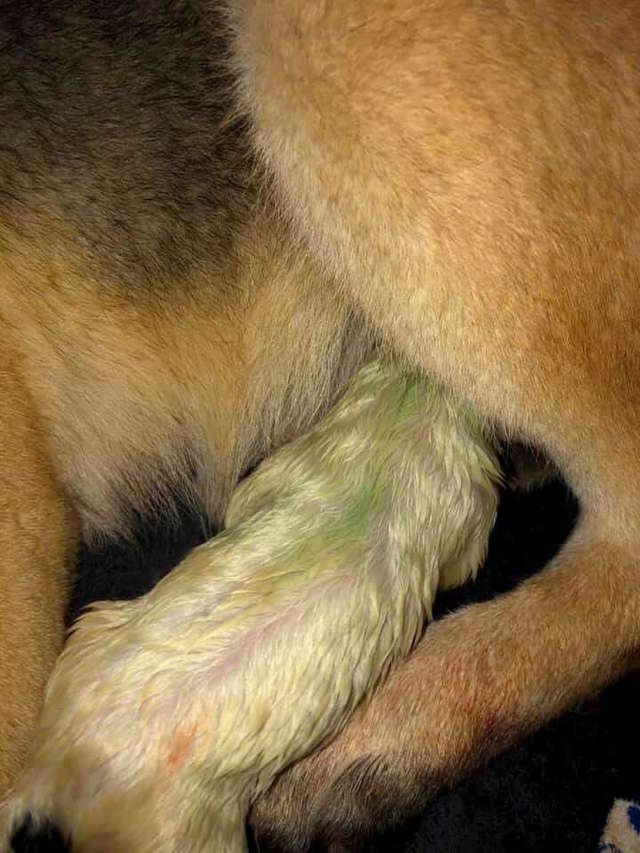 Anderson spotted a young weaning puppy different from the rest. It was as healthy as the others, but it spotted a green fur coat!
Anderson named the puppy 'Clover' after meeting her for the first time – and it suited her well. But why how did Clover end up with a greenish hue on her body?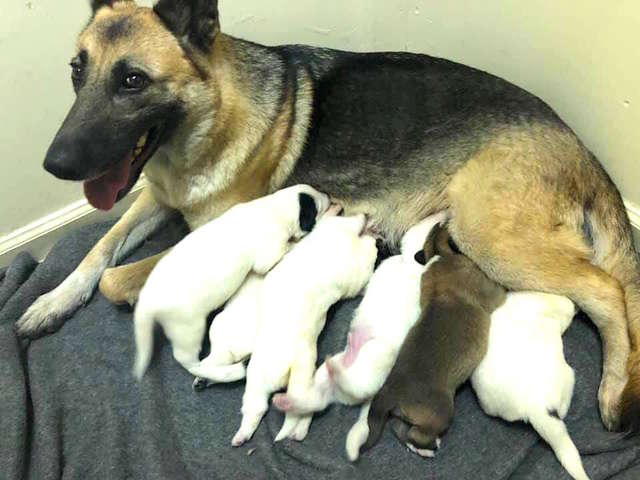 The answer was that Reba's own green bile must have gotten mixed with the amniotic fluid in her womb during her pregnancy. No health issues would arise from such a condition either, and its temporary.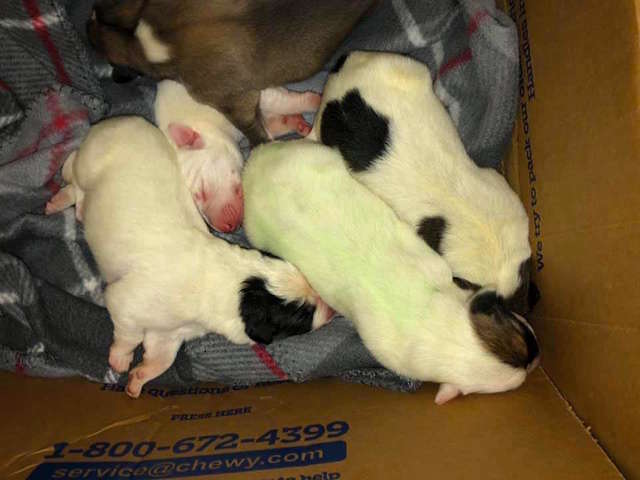 Anderson calls Clover a sign of good luck, and 'an early St. Patrick's Day gift' to her family. Since her birth, Clover's shade of green faded eventually, just after 5 days.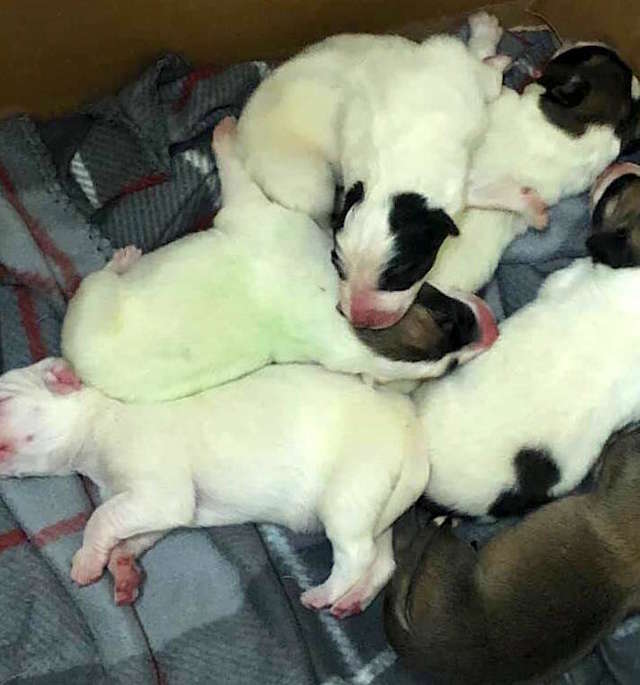 The puppies are now over 2 weeks' old, and would be ready for adoption along with their mother Reba soon enough thanks to Anderson.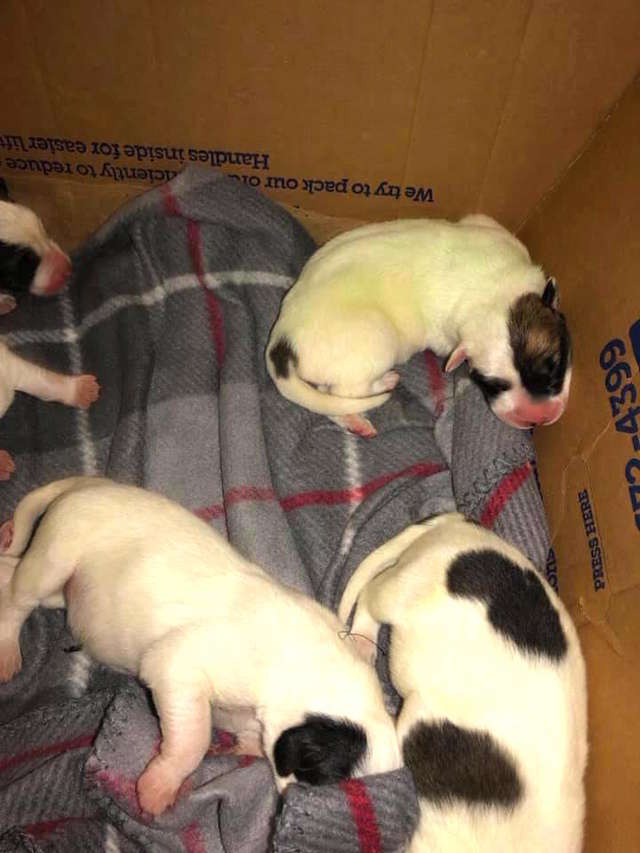 Share this story with your friends and family!
Comments
comments