In Georgia, one female German Shepherd was rescued earlier on in February 2019 after a rough life on the streets causing her to be both tired and hungry. With no one to claim her, she had to be sent to a kill-shelter should the worst happen. Furthermore, Reba the German Shepherd was not alone – she was pregnant!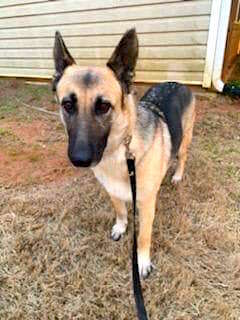 Female German Shepherd
Just in the nick of time before Reba could end up in an animal shelter, an animal welfare organization which was based in Valrico, Florida named
Heidi's Legacy Dog Rescue, intervened and Reba ended up as a foster with a family living in Clearwater. 
Comments
comments