Welcome to my another important post, guys about the Putnam County Animal Shelter which is situated at Eatonton, Georgia in United States of America. It is a great place to get four-legged voiceless animals like dog and cat.
Activity of Putnam County GA  Animal Shelter Eatonton GA
The activity of Putnam Country Animal Shelter is really wide. They encourage the animal lovers or the adopters to research various types, breeds and needs at the time of considering animal adoption. If you visit there to adopt animals, their staffs will happy to answer your all questions and assist your adoptions from the first to last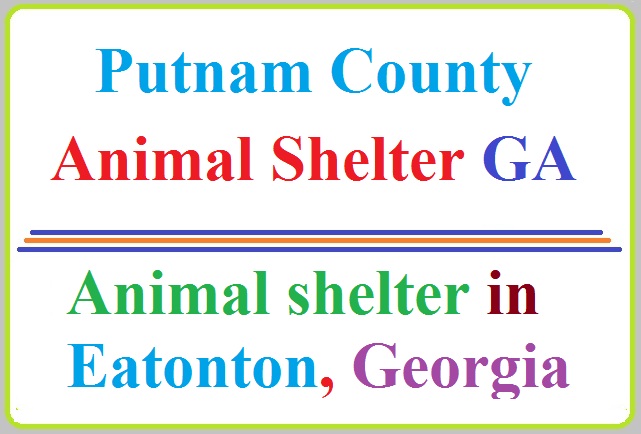 Find More Animal Shelters Near Me in USA
Goals of Putnam County GA Animal Shelter Eatonton GA
The daily goals of Putnam County GA Animal Shelter are always to help animals and protect animals. They try to safe animals from enforcement of state and local laws and promote responsible pet ownership. They oblige the necessities of the two individuals and creatures by controlling, lodging, and really focusing on the wanderer, lost, sound, and harmed creatures, and by confining gnawing, ailing, and possibly hazardous creatures. They  accomplish their objectives by teaming up with government, state, and nearby law authorization offices, general well being and human asset offices, crisis the board work force, veterinary facilities, and different non-benefit associations.
Contact information of Putnam County Animal Shelter GA
Street Address: 107 Ridley Drive Eatonton, Georgia 31024, United States
Email: pcac@communicomm.com
Phone Number: 706-485-3970
Opening Hours: Monday through Friday, 10am – 12pm, 1pm – 5pm
Animal Control / Shelters Fees Of Animal shelter in Eatonton, Georgia
The animal control or shelters fees of Animal Shelters in Eatonton Georgia or Putnam Country Animal Shelter GA is in the following Image and Description: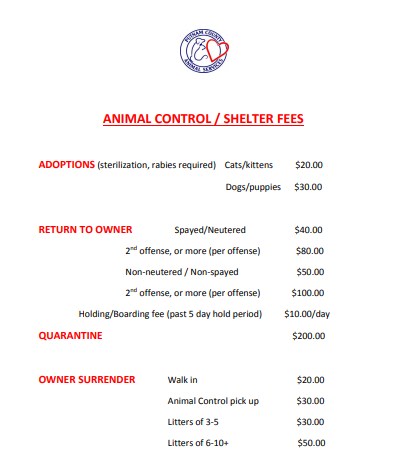 Adoptions ( Sterilization, rabies required) 
cats/kittens             $20
Dogs/Puppies                 $30
Return to Owner
Spayed/Neutered              $40
2nd offense, or more (pet offense) $80
Non-neutered / Non-spayed            $50
2nd offense or more (Per offense)        $100
Holding/Boarding fee (Past 5 day hold period) $10/day
Quarantine         $200
Owner Surrender 
Walk in                                        $20
Animal Control Pick up                 $30
 Litters of 3-5                              $30
Litters of 6-10+                          $50
Find More Animal Shelters Near You on in Your Country :
Animal Shelters Near Me in USA
Comments
comments