Meet Mitzi, a sweet cat who just wants what any other cat wants: a forever home. However, her little dream seems to be difficult to come true when she returned to the shelter four times.
The stray cat first arrived at Woodside Animal Sanctuary in Plymouth, Devon in May 2017, when she was eight years old. Although she was a stray cat on the streets, she was so big and at the time, she weighed about 17 pounds. Staffs at the animal sanctuary thought that there were multiple people were feeding her. "Like all cats it seems she was very successful at adopting people," shelter manager Helen Lecointe told the BBC. "No-one owned her but everyone was feeding her."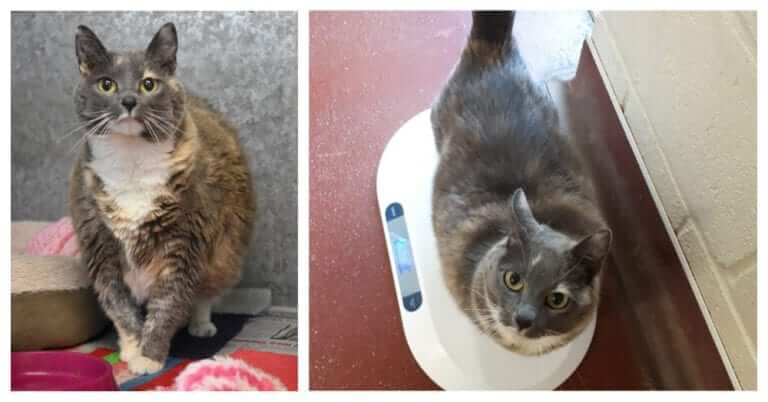 After Mitzi settled in and felt safe, she started being familiar with staffs at the shelter. And in order to help her find a home, the shelter posted a photo of her to their Facebook page along with the caption:
"Mitzi, the fattest cat we have ever had in? ……Probably!"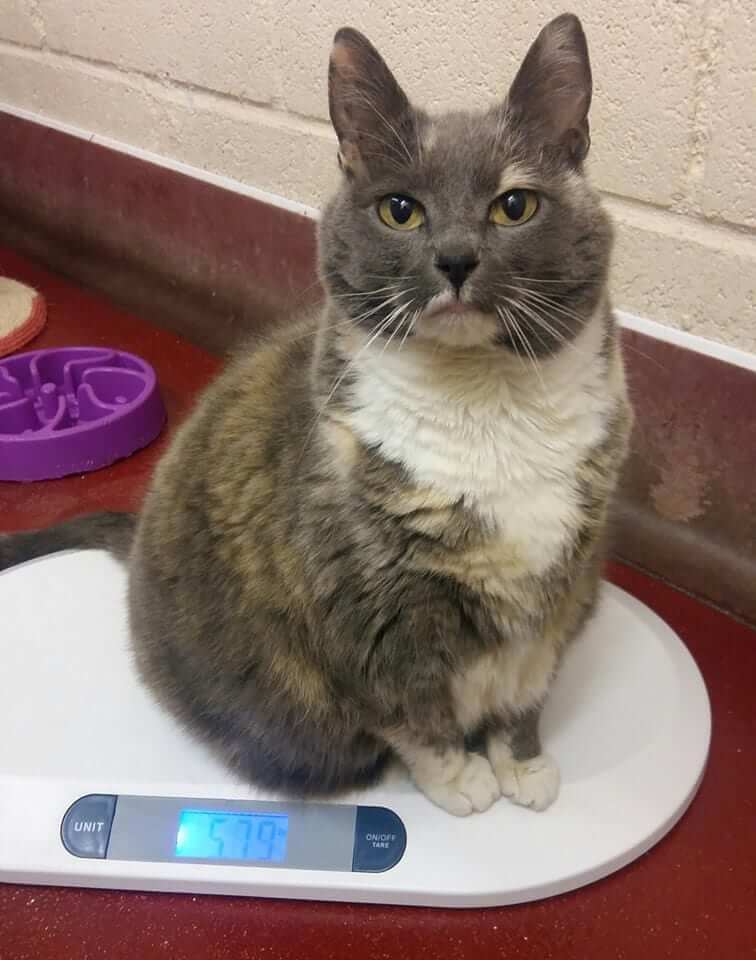 The photo immediately went viral, and newspapers across England gave Mitzi a name 'Britain's fattest stray cat.' After that, the shelter received tons of applications to adopt Mitzi from people from all over the world.

However, Woodside Animal Sanctuary wanted to find someone local to adopt the cat because they worried that Mitzi would be stressful if she had to travel too far. Finally, the shelter found a local person to foster Mitzi and give her a new home.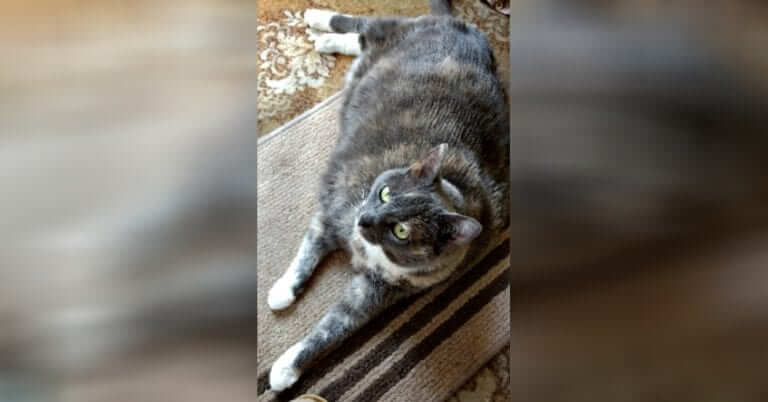 Unfortunately, Mitzi's new owner had a change of circumstances and couldn't keep her. So, she was sent back to the shelter and she was soon adopted by another owner. But Mitzi's second owner got sick and sent her back to the facility. The poor cat Mitzi patiently waited for another loving home. "It's very unusual for a cat to be returned this many times but sadly she's just been so unlucky," Lecointe said.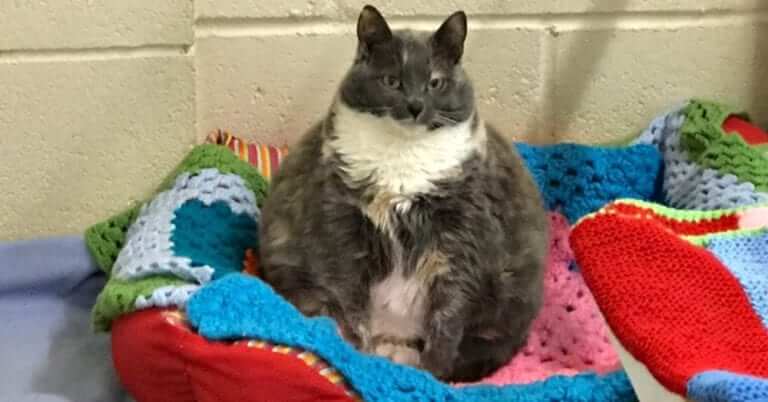 Mitzi then went to live with her third owner, who helped her slim down and she dearly loved. During her time with this owner, Mitzi went from 17 pounds to 11 pounds. Sadly, her owner passed away in August 2018. The heartbroken cat found herself back at the shelter to look for another forever home.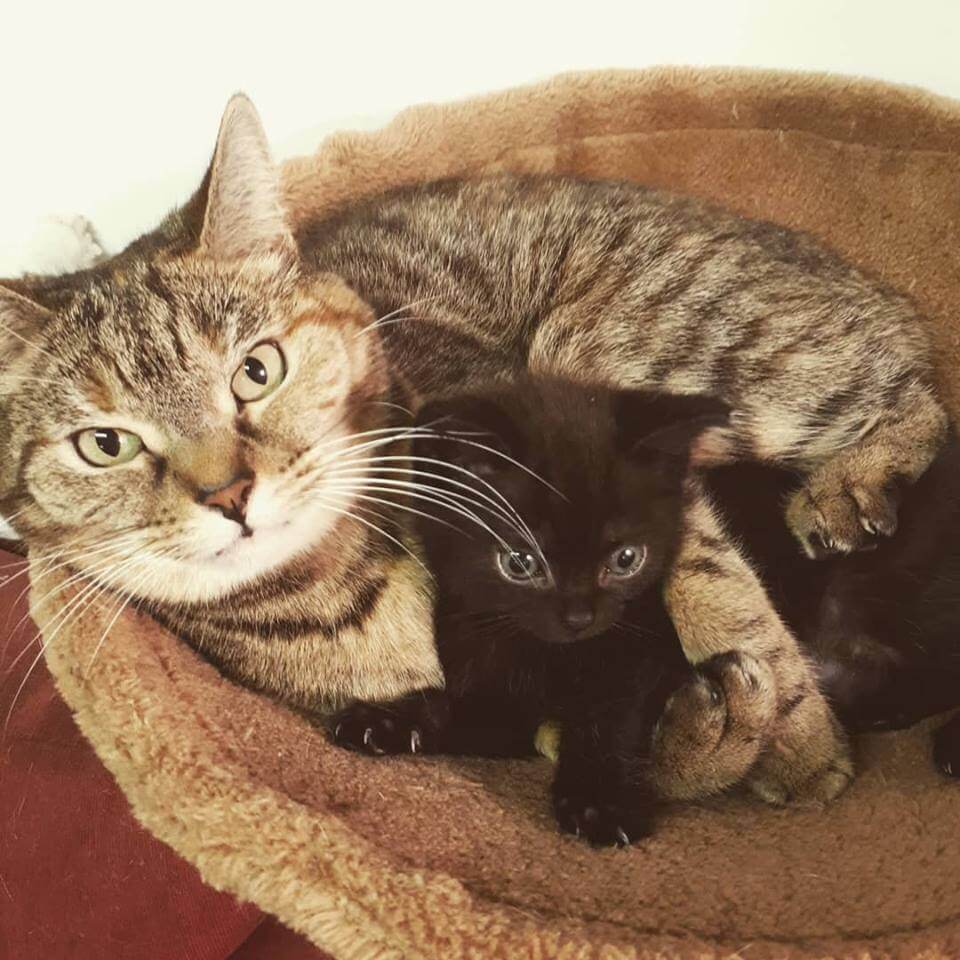 Thankfully, last month, one of the relatives of the third owner contacted the shelter and offered to adopt Mitzi. The person explained that they had wanted to adopt Mitzi after the owner died, but they couldn't due to their rented house – but now that's changed. They will move into a new house in April 2019 and they want to give Mitzi a happy home. "We had offers from the US, Sweden and the Middle East, but we're so pleased that we've found an owner who already knows her and loves her," Lecointe said.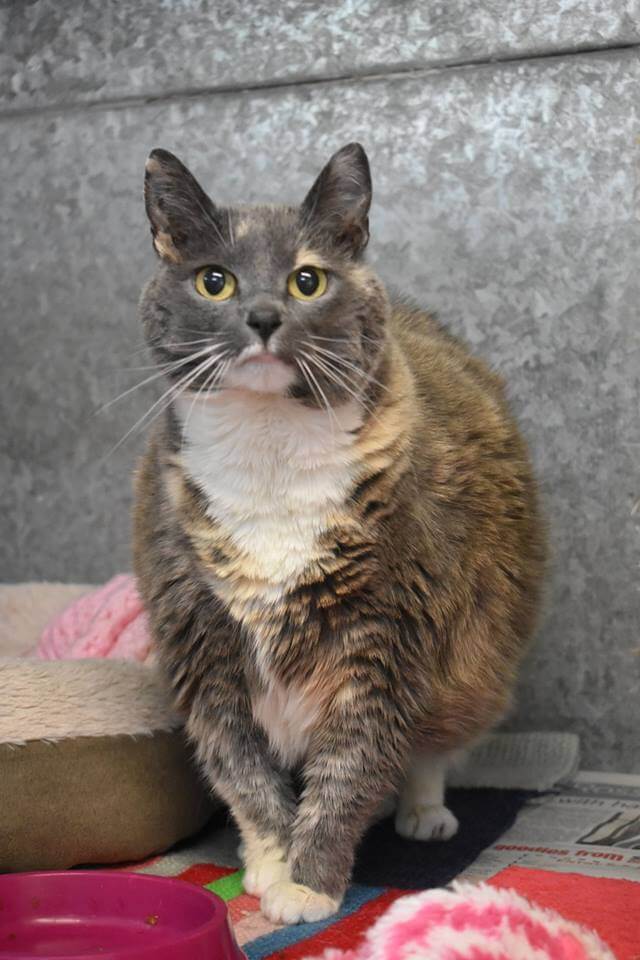 Mitzi has had a tough few years but she found a great forever home where she can spend the rest of her life. This sweet cat deserves to have a great life! "She's such a sweet cat," Lecointe said. "We really hope she's found her fairytale ending."

Please share this story with your friends and family!
Comments
comments