When Garrett Johnson's parents went on vacation they put their son in charge of their sweet baby Oscar, a Shi Tzu and a Pomeranian mix. Garrett was reminded a bunch of times to take good care of the pup while they were away.
He, of course, wouldn't let anything happen to Oscar. And in an attempt to prove his mom and dad that he was the perfect doggy sitter, he made a hilarious video featuring him and Oscar.
adorable family dog to send to parents on vacation
First, Garrett asks the pup what is that he likes to do, as this guy is willing to go an extra mile if that means Oscar having the time of his life. As the Ray LaMontagne's song "You Are The Best Thing" plays in the background, Oscar starts running after which the real fun begins.
From dining at the table, to spending as much time as he wants in front of the TV, this is definitely the best day of the pup's life. We hope his parents would appreciate everything his human brother did for him.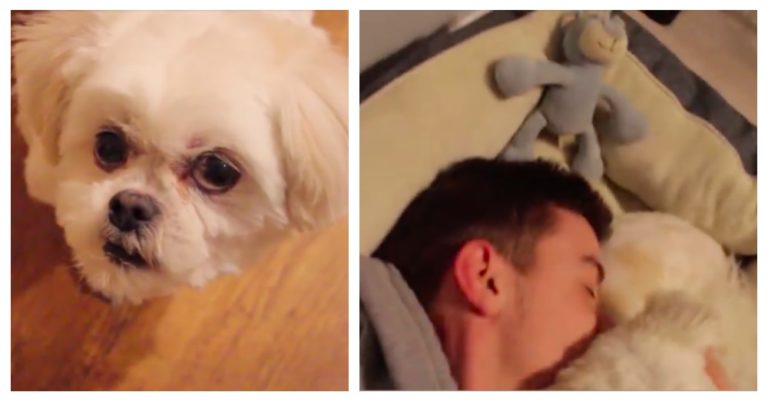 Having the house all for themselves was the best thing. They could do anything they wished without being told off by their parents for running around the place and making a 'mess.'
Comments
comments