One of the rescue officers from The Last Resort Rescue stumbled upon the most horrific sight she's ever seen in her entire life. As she was taking a walk near West Milford lake, she noticed a crate at the edge of the water. Curious, she approached and took a closer look. Inside was a dead puppy. This broke her heart. The rescuer was, however, aware the tragic event was done on purpose so she took to Facebook to share what she saw, hoping the person responsible could be tracked down by the help of the public. She wrote, "The puppy was dead and ice cold, soaked inside the crate, lakebed vegetation hanging on the crate, with a lead crystal ice bucket inside the crate (notice price tag) and wee wee pads stuck to the side of her head with a small amount of blood on them."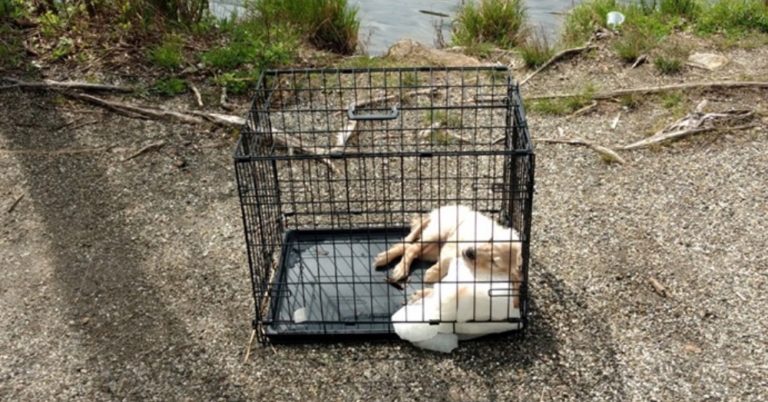 The dead soul was named Jenny and the rescuer was determined to make the puppy killer pay for the horrendous act. People who were evenly terrified by the drowning of Jenny raised around $12,000 they offered as a reward for any valuable information that would lead to the killer. 
People started using the hashtag #JusticeforJenny to raise awareness. Eventually, the police got information on who the monster could be. 
A woman named Tonya Fea from New Jersey was arrested and charged with animal cruelty. She was taken to the station and then to court where she pleaded guilty for drowning the poor dog. The rescuer who found Jenny later said, "She has reportedly confessed but much to our horror, our worst fears were confirmed, the official autopsy report confirms that drowning was the cause of death. Jenny was ALIVE and was intentionally drowned by this monster. They've applied the maximum charges BUT she hasn't been convicted yet."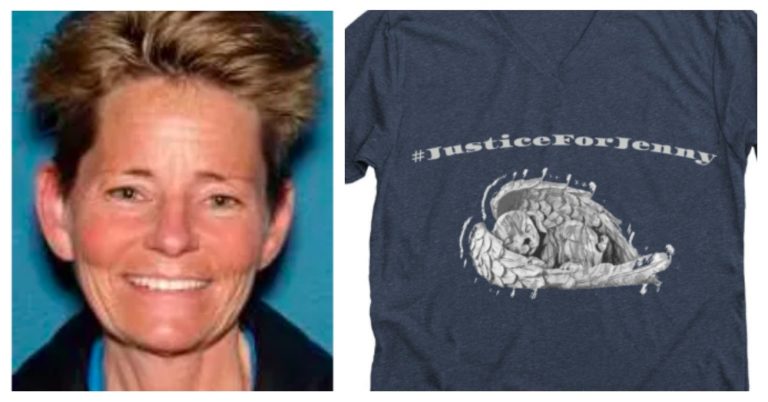 On the day Jenny tragically lost her life, she was supposed to be taken to a vet for which she already had an appointment. But her cruel owner changed her mind and drowned her instead. 
Fea now faces up to 10 years in prison and is due back in court on May 22.
Animal rescuers and advocates said they would make sure to be there, wearing their t-shirts with the hashtag #JusticeforJenny. "We will ALL be there! We will relentlessly keep the spotlight lit until Justice is served," they said.
We hope more and more people would take part in the battle for the rights of animals and more laws protecting their lives will be passed in the future. 
Source: Online
Read More Stories:
The Story of Augustus – A Walking Skeleton Undergoes An Amazing Dog Transformation
Pack of stray dogs approach teens and beg them to help.
Family discovers the terrible truth about an abandoned Great Pyrenees
Comments
comments