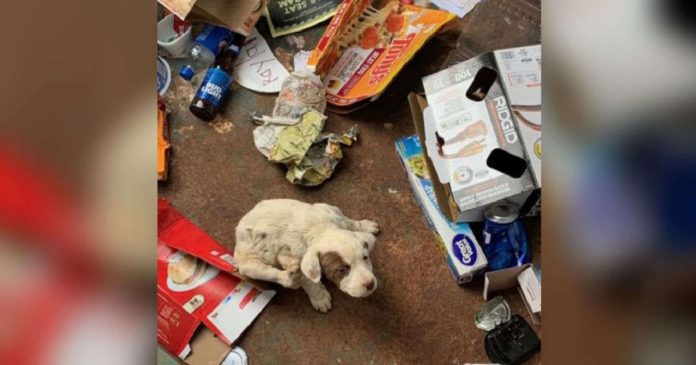 A tiny, injured puppy recently was found in a dumpster in Kansas. Someone has tossed him into the garbage without a thought. Thankfully, a Good Samaritan spotted and saved the pup when going out to throw away rubbish.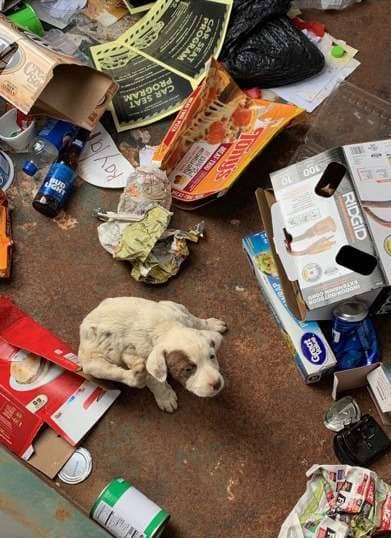 The pup was left there without a care, he struggled to survive in the middle of the dirty trash. He was very scared, confused but when he saw his rescuers, he was so happy. The rescuers took the pup out of the dumpster and brought him to Unleashed Pet Rescue and Adoption. It was so lucky that someone found him in time.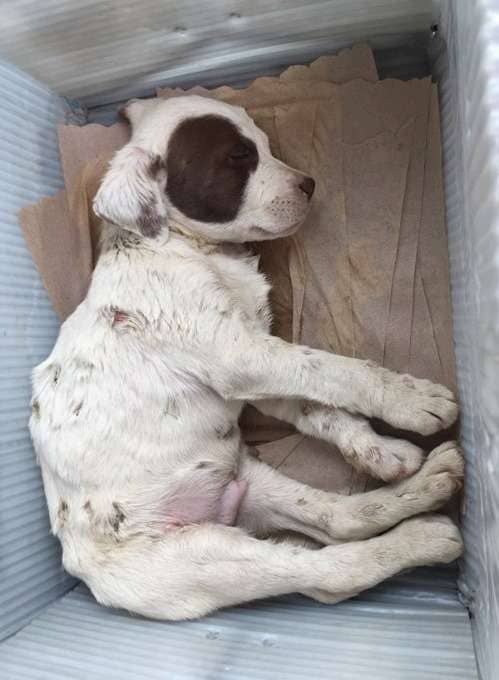 "There is absolutely NO EXCUSE to treat an animal this way and it absolutely disgusts us to think that someone could do this," Unleashed Pet Rescue and Adoption wrote on its Facebook page. "We as humans can do better."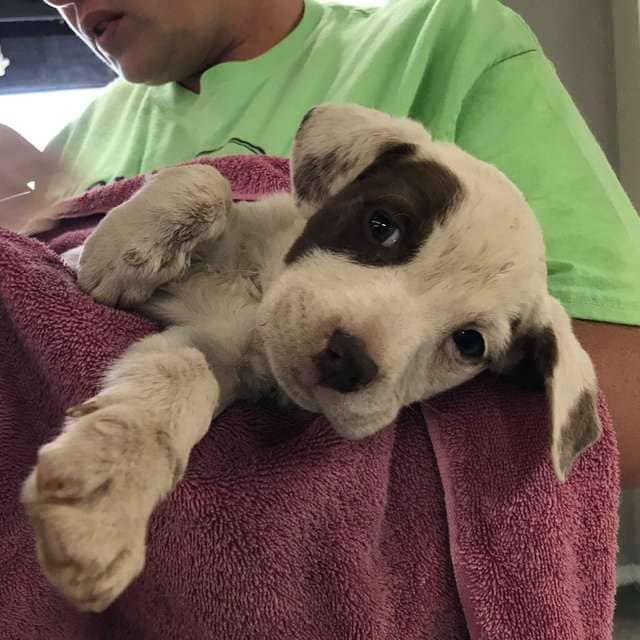 Despite everything that he'd been through, he is so happy when seeing all his rescuers, he even loves hugging and cuddling with them all the time. He also loves his new name – Minimus.
"He's in stable condition but covered in open, puncture-like, oozing wounds throughout his tiny little body and we're not quite sure what it is from," the rescue wrote. "He will need to see a vet and be evaluated so we can get him whatever he needs to heal, but it might be costly. Nonetheless, we are going to give this little guy the chance he deserves!"
Comments
comments