Animals should be cared for. They deserve all the love a human can ever give them, but sadly, not many people understand that. As we've witnessed many times so far, many pets end up dumped and abandoned at places where they are likely to die, like dumping grounds, trash cans, and open roads.
The good thing is that there are many animal lovers out there who would never let a fragile animal suffer and are always willing to lend a helping hand and answer the cries for help. One such person is Rodrigo Gonzales.
As he was driving his truck on a highway in his hometown in Mexico, he spotted something lying on the side of the road. He thought it might be an animal, but refused to believe that someone could be so cruel as to leave an animal there, where speeding vehicles could easily kill it.
He turned his truck around and realized that what he spotted was indeed an animal; a helpless dog unable to move. Gonzales, however, could see the dog was still breathing and it was a good sign and enough reason for him to do his best to save him.
The scene of the dog crawling to Gonzales and looking at him as though he was begging to be saved brought tears to many people's eyes. This poor animal fought for his life "to the last atom of his strength" and recognized a savior in this kind man who cared enough to pull over.
Gonzaler reached for the struggling soul and placed him in the backseat of his truck.
Next, Gonzales' only thought was to get to the nearest vet just in time. He was so eager to save the life of the dog that he didn't care he put his in danger when he stopped the traffic on that highway.
Once at the vet's, it was discovered the poor dog now named Lucky lost one of his eyes and suffered severe injury of the spinal cord. Chances of him ever being able to walk again were slim.
In the above video Gonzales posted on Facebook, he and Lucky could be seen sitting on the grass. Lucky is having hard time getting out of the crate all by himself, but this incredible man is right by his side to help him over and over again.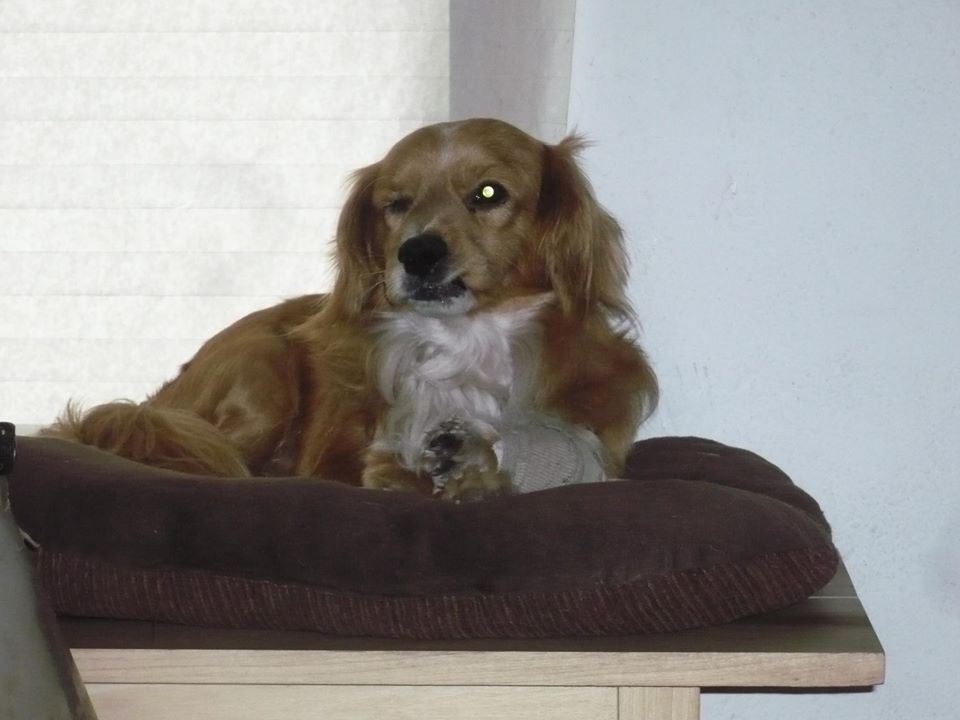 Saving Lucky wasn't the first dog rescue mission Gonzales has undertook. In fact, he has saved 21 dogs over the years. And saving them isn't all what he is doing for these souls, he makes sure he finds them a place to live or adopts them himself.
Gonzales could have easily ignored Lucky, as the rest of the drivers did, but his kind heart wouldn't let him pass by a living soul in need of salvation. This man is a true hero.
Below, you can see the video of Lucky struggling to survive on the highway. Make sure you check it out.
Story Source: Online
Read More Stories:
The Story of Augustus – A Walking Skeleton Undergoes An Amazing Dog Transformation
Pack of stray dogs approach teens and beg them to help.
Family discovers the terrible truth about an abandoned Great Pyrenees

Comments
comments