Two stray Pit Bulls were wandering around the neighborhood of a very kind man who always made sure to give them some food and water. The animals gained his trust and enjoyed his company. He fell in love with them, but keeping them wasn't really an option as he already had a tiny dog on his own.
Not wanting for the Pit Bulls to spend their time outside and fend for themselves, he contacted Hope for Paws and asked them to help the two dogs.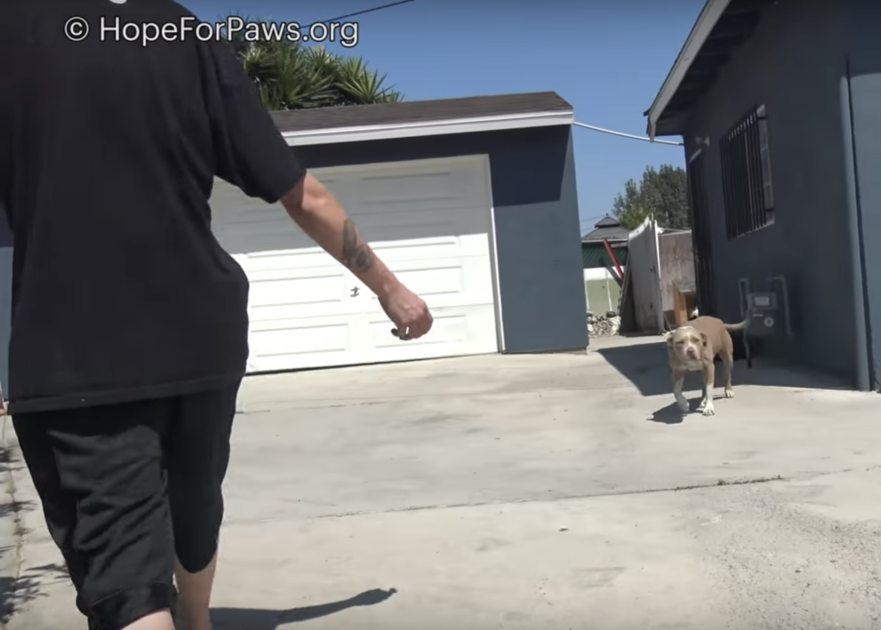 The rescuers answered the call and drove themselves at the scene as soon as they could. The female Pit Bull started running towards the rescuers and was happy to munch on the snack they brought to her. The male dog wasn't that trustworthy and hesitated whether to approach the humans or not.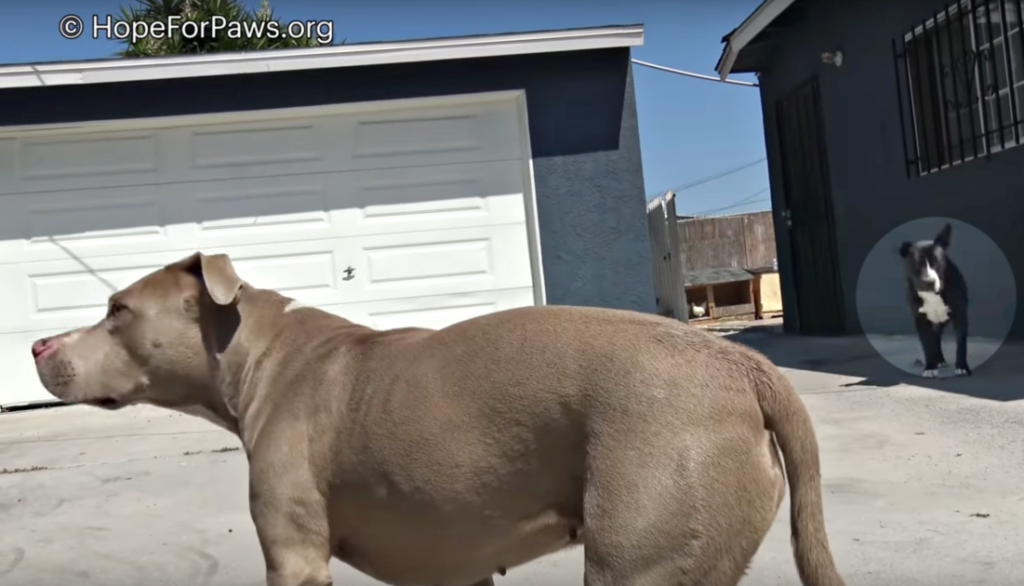 The man who called Hope for Paws explained how he felt heartbroken for not welcoming the Pit Bulls in his life and his home. He was the only person the male dog, later named George, actually trusted, and he felt that letting rescuers take him meant that he betrayed him.
The man said: "I feel so horrible. I gained his trust and now I'm backstabbing him." Turning to the dog he exclaimed: "I'm sorry, bro. I'm so sorry, okay?"
The rescuers described it as one of the most touching scenes they've ever witnessed.
However, the fact that both George and the female dog, Irene, would be given a chance for a better life made things easier for this man who cared for them while they were homeless.
While in the car on the way to the shelter, Irene just couldn't stop smiling and wagging her tail. George was still a bit scared and confused, but he also knew they were heading to a place where they will be given love and kindness.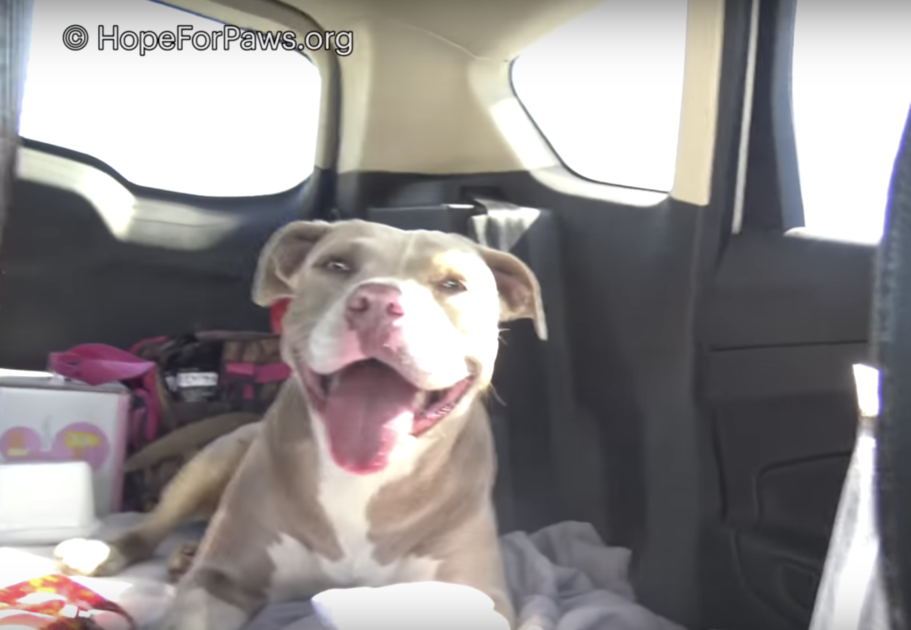 Both dogs were examined, and sadly, the rescuers discovered that George had bone cancer. However, it was in an early stage and he was able to get a life-saving surgery.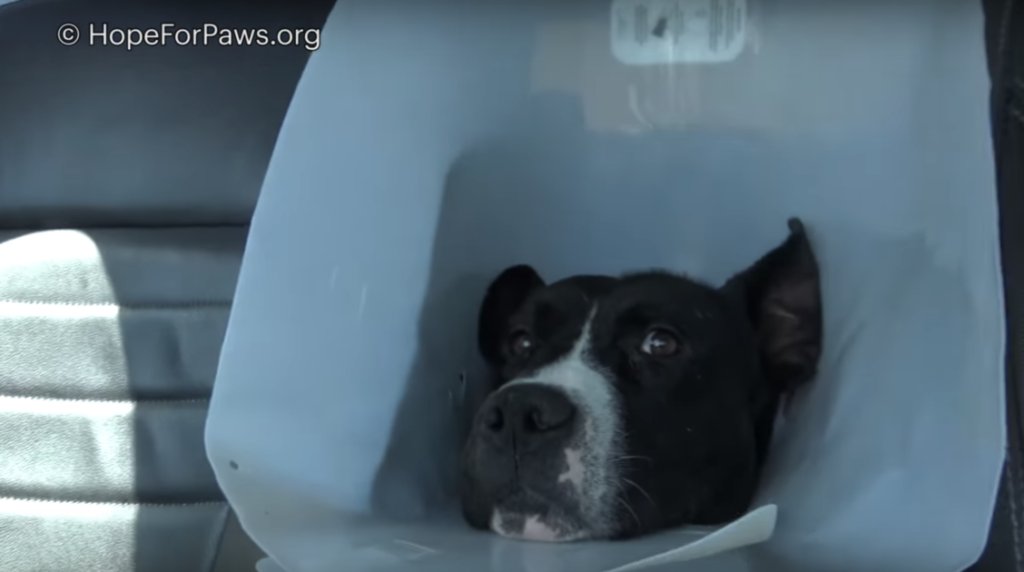 Vets had to amputate one of George's legs, but his recovery was going great and he now feels fine and is finally reunited with his best friend, Irene.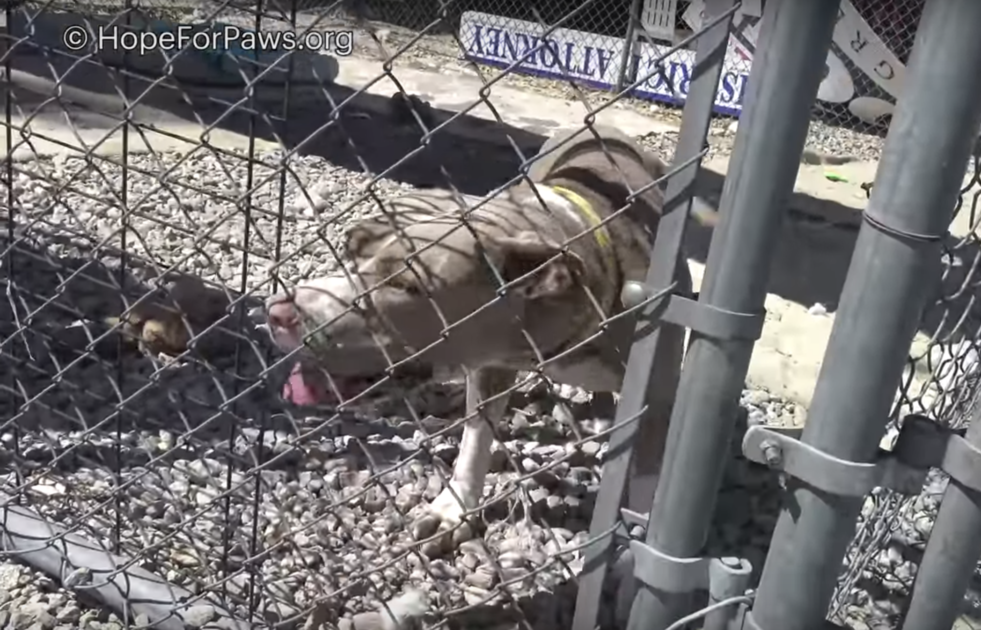 George and Irene love their life at the rescue center. Their days are filled with a bunch of fun activities.
As for now, the dogs are put up for adoption and they can only be adopted together. So if you know someone who is interested in welcoming these sweet souls in, please contact Guardian Angel Pet's website for more information.
This rescue story is truly touching and inspirational so make sure you don't miss it.
Story Source: Online
Read More Stories:
The Story of Augustus – A Walking Skeleton Undergoes An Amazing Dog Transformation
Pack of stray dogs approach teens and beg them to help.
Family discovers the terrible truth about an abandoned Great Pyrenees
Comments
comments