Messi is not Argentina's World Cup captain, he is a pet puma who is living like a house cat. He was one of three Puma cubs (Messi, Suarez and Neymar) born at the zoo. They were named after famous international players to celebrate the Russian city hosting four matches in the group stages of the World Cup. He was sold to the Saransk Zoo when he was a cub and suffered from health problems.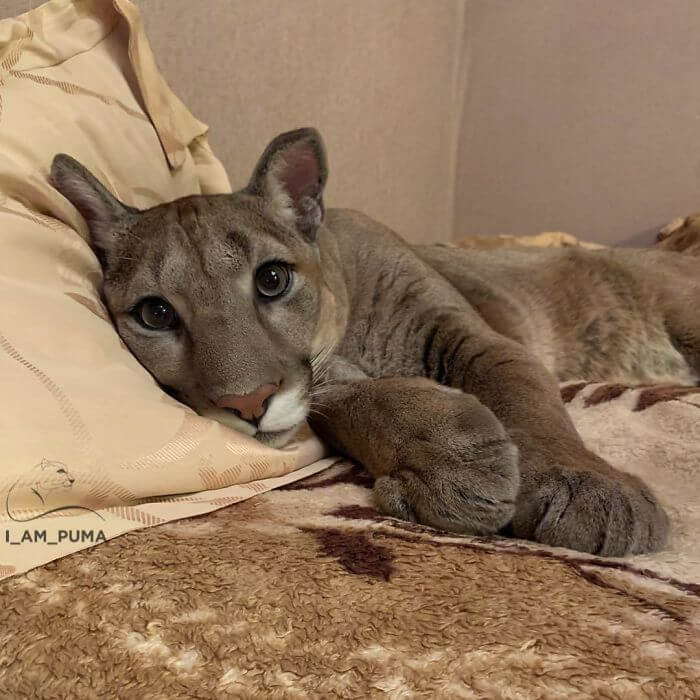 Thankfully, a Russian couple Mariya and Aleksandr Dmitriev decided to adopt the big cat and give him a happy home. They spotted him at the Saransk Zoo in Penza and fell in love with him so much. Then they decided to have him as their own and offered to buy him.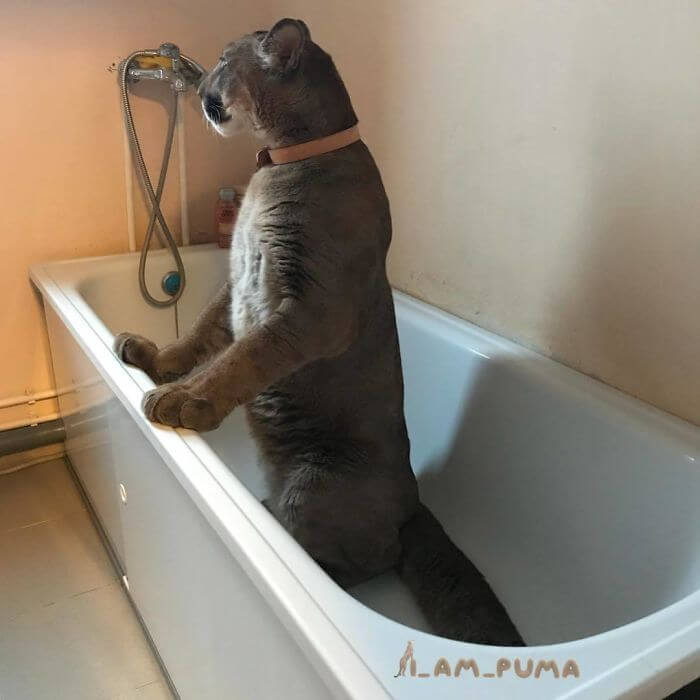 However, it was not easy to handle a big cat like Messi. So, the couple found a dog training school he could attend. Although the couple only lives in a little apartment with one-bedroom, they have made room for Messi and have done their best to foster their large companion.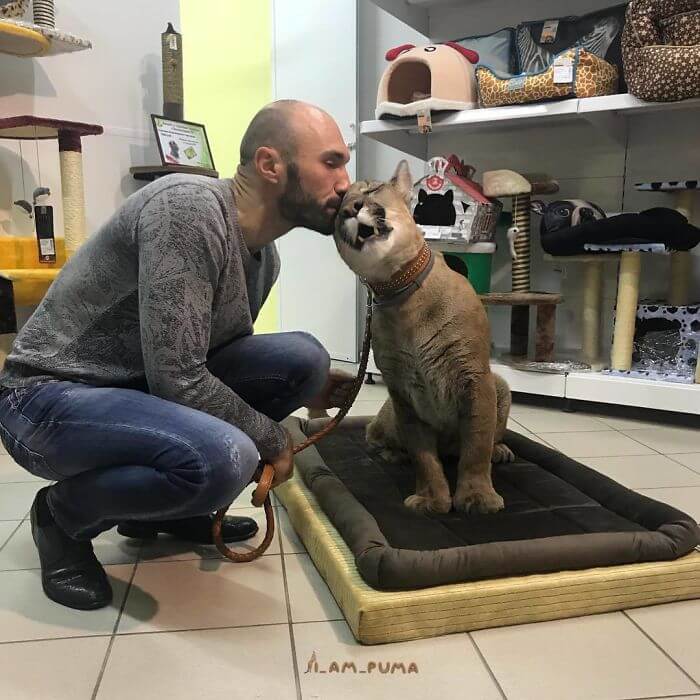 Some people have objections to keeping wild animals in home because they are dangerous and should be lived in a wildlife reserve. However, the couple believes that they cannot let him go as he has never lived alone in the wild and isn't able to survive like other wild animals.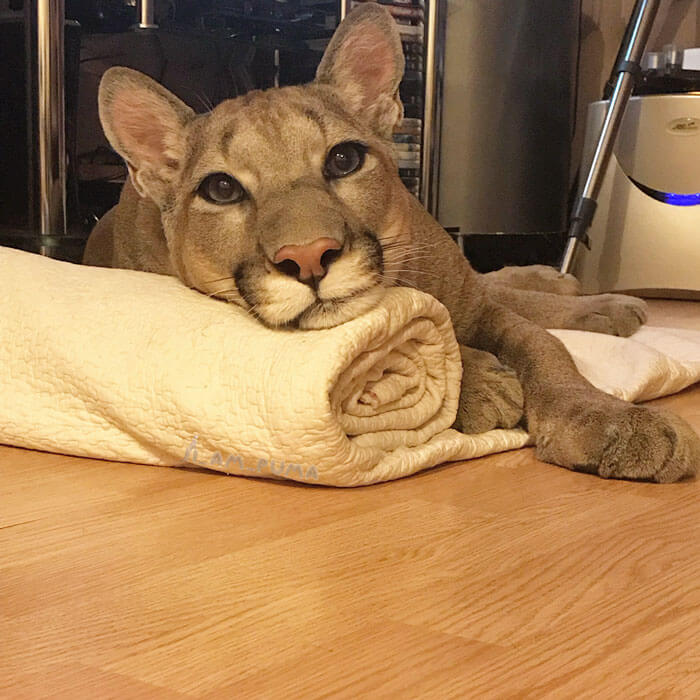 He is already a social media sensation with his YouTube videos and adorable pictures on Instagram. Now, the Messi cat has over 660k followers on his Instagram @I_am_puma account and over 187k subscribers on his YouTube account.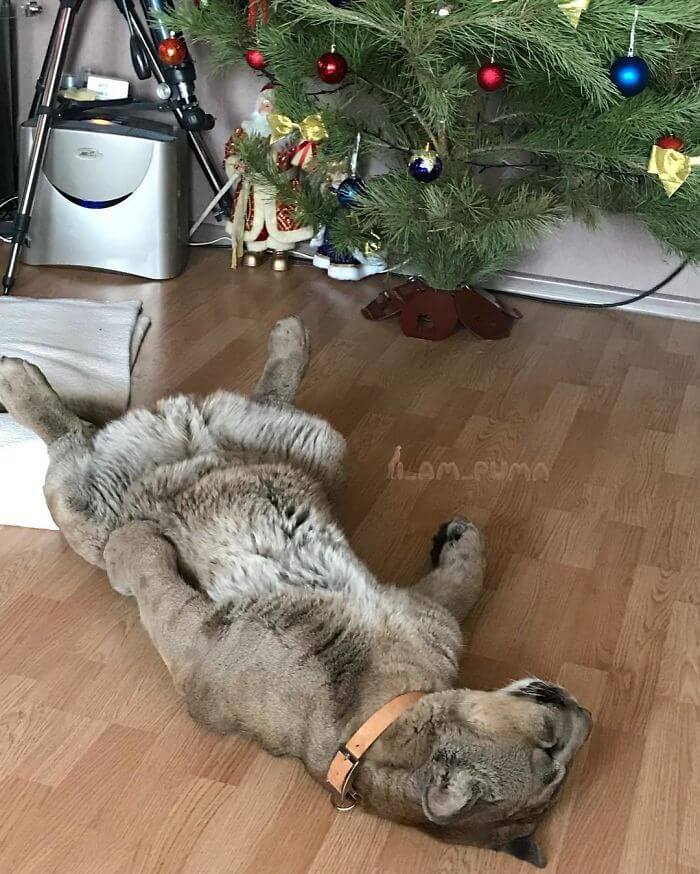 More info: Instagram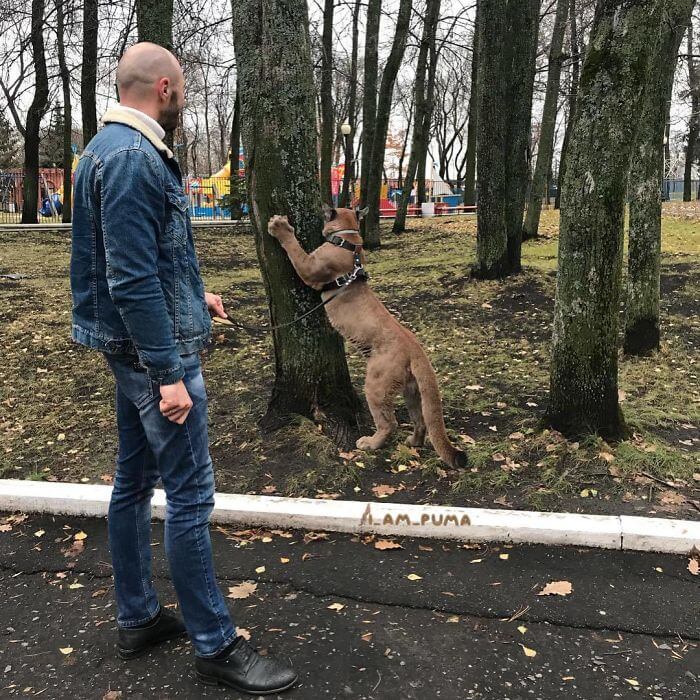 Watch the adorable Messi cat in the video below!
Or learn how to wash a puma
Comments
comments